Wheelchair Mobility Aids in Los Angeles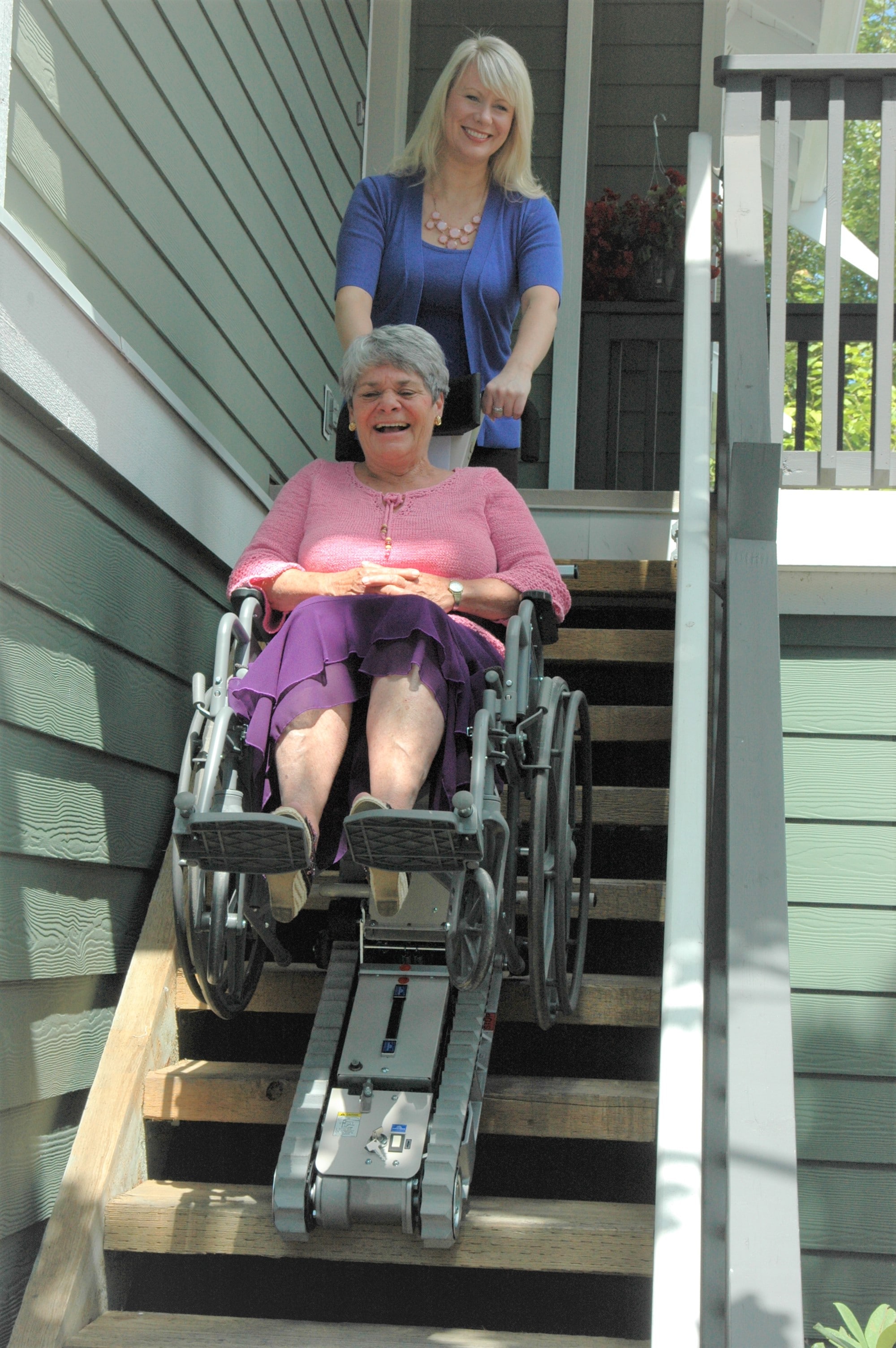 Stair-Trac
The Stair-Trac is a portable wheelchair lift that attaches under most standard wheelchairs and can be used indoors or outdoors. It allows an attendant to easily move a person in a wheelchair up and down stairways with the touch of a button.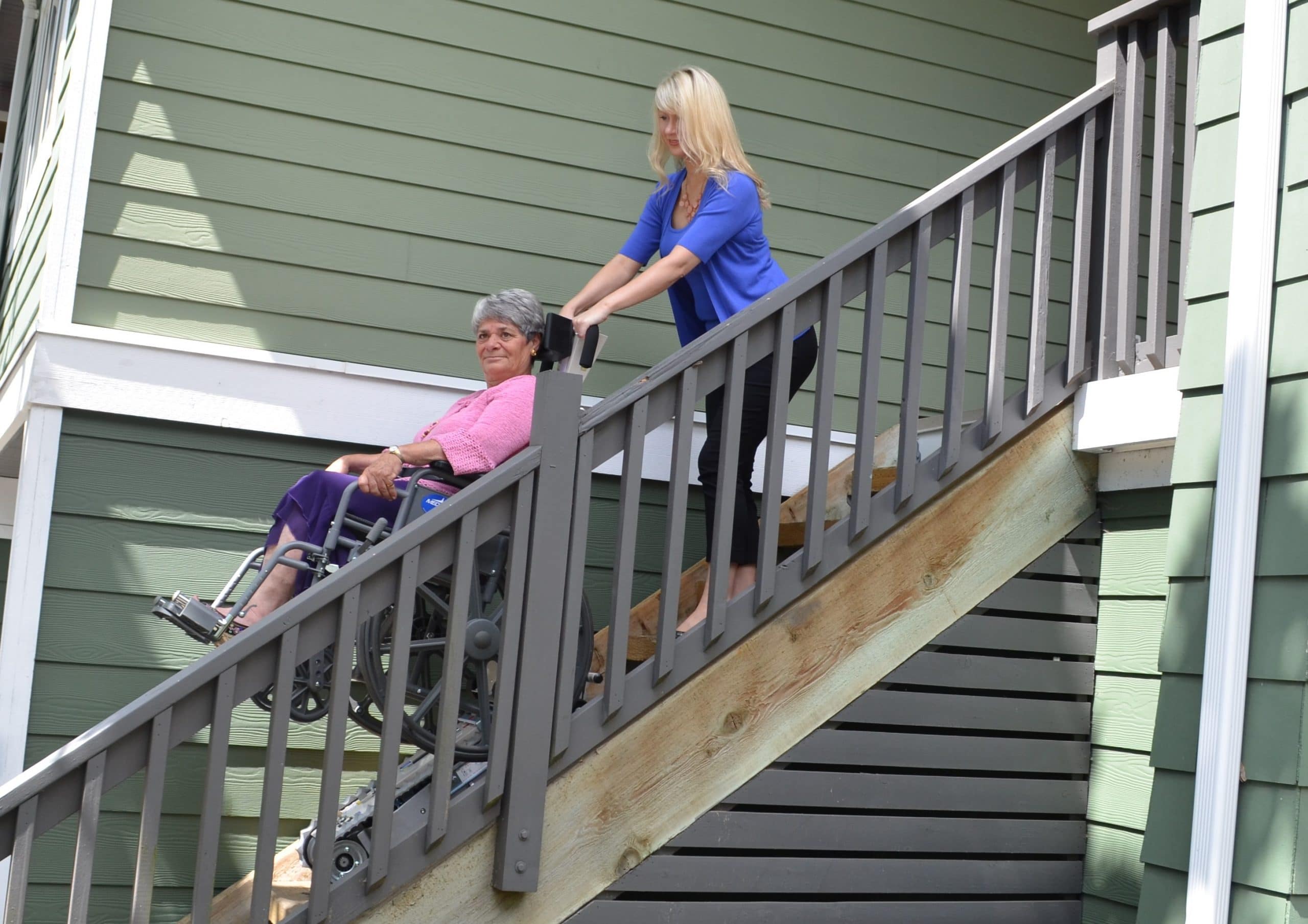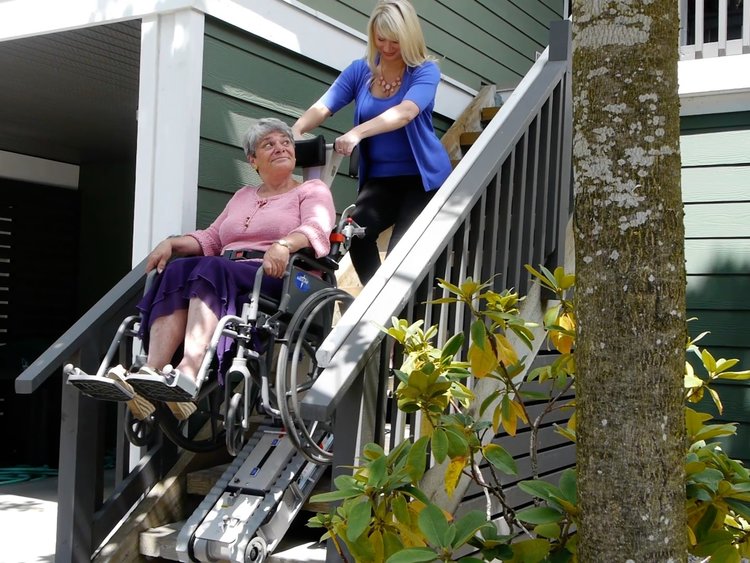 The Stair-Trac is an affordable access solution that is available immediately.
On school field trips, church excursions or weekend drives, this portable wheelchair lift is easy to load into vehicles using the optional loading ramp and fits in most car trunks.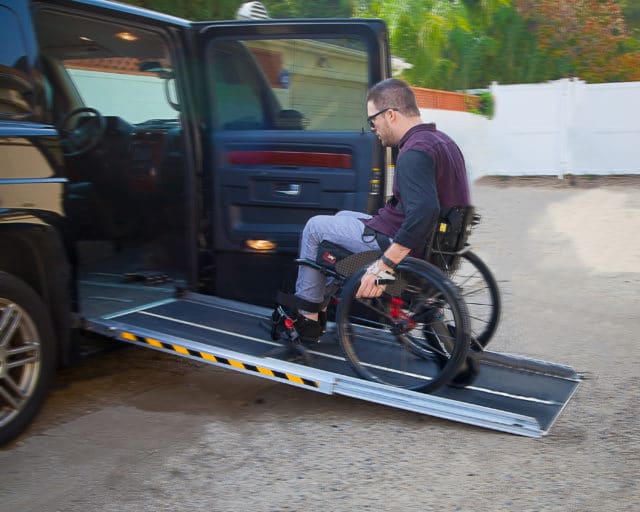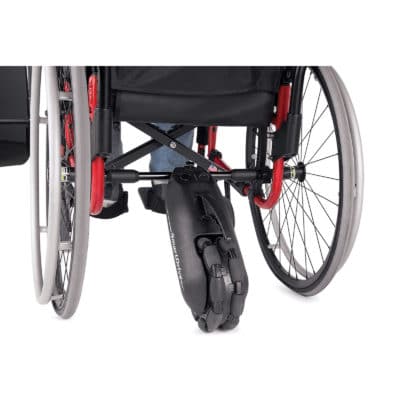 The SmartDrive gives you freedom to do more. It moves with you and it's so lightweight, you don't even know it's there. You can spin in place, be in a wheelie, or hop off curbs. It is compatible with your active lifestyle.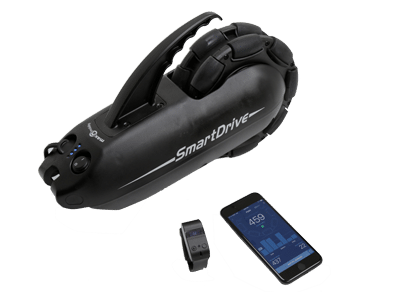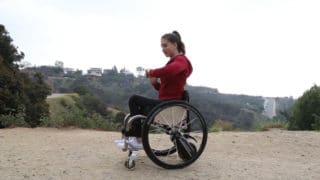 The SmartDrive is surprisingly powerful. You can cruise up the steepest ramps and sidewalks. Even a thick padded hotel carpet is no problem. It even has an anti-rollback feature that allows you to stop on a hill and then easily get going again.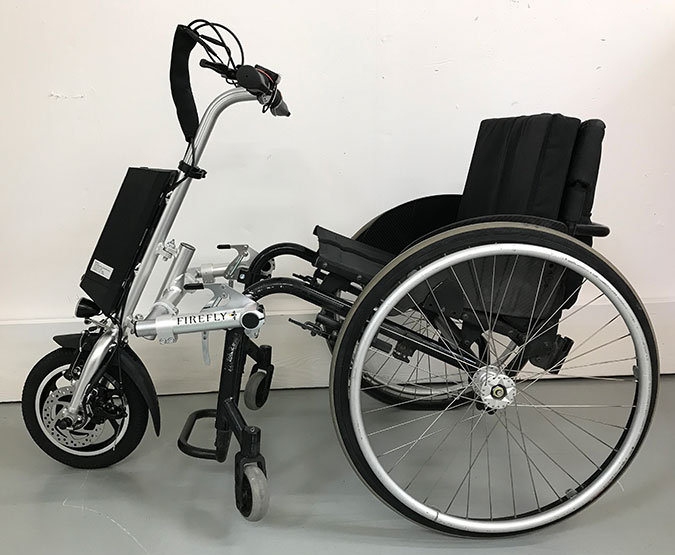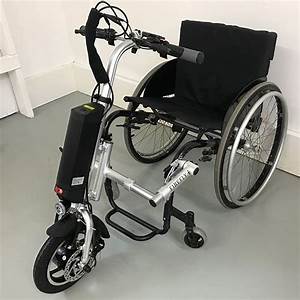 Firefly attachable full power hand-cycle attaches to your wheelchair in seconds.  With separate forward and reverse thumb throttles and a removable lightweight lithium battery, your range is about 15 miles at a maximum speed of 12 miles per hour.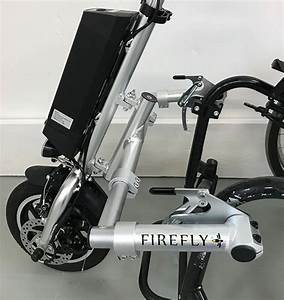 The Firefly is easy to operate and the frame comes apart without tools for simple transport and storage.  With its 350W brushless electric motor and disc  V-brakes, stopping isn't an issue either.
Have More Questions?  Contact Us Today.