Bathroom Remodels in Different Styles and Colors to Match Your Decor and Taste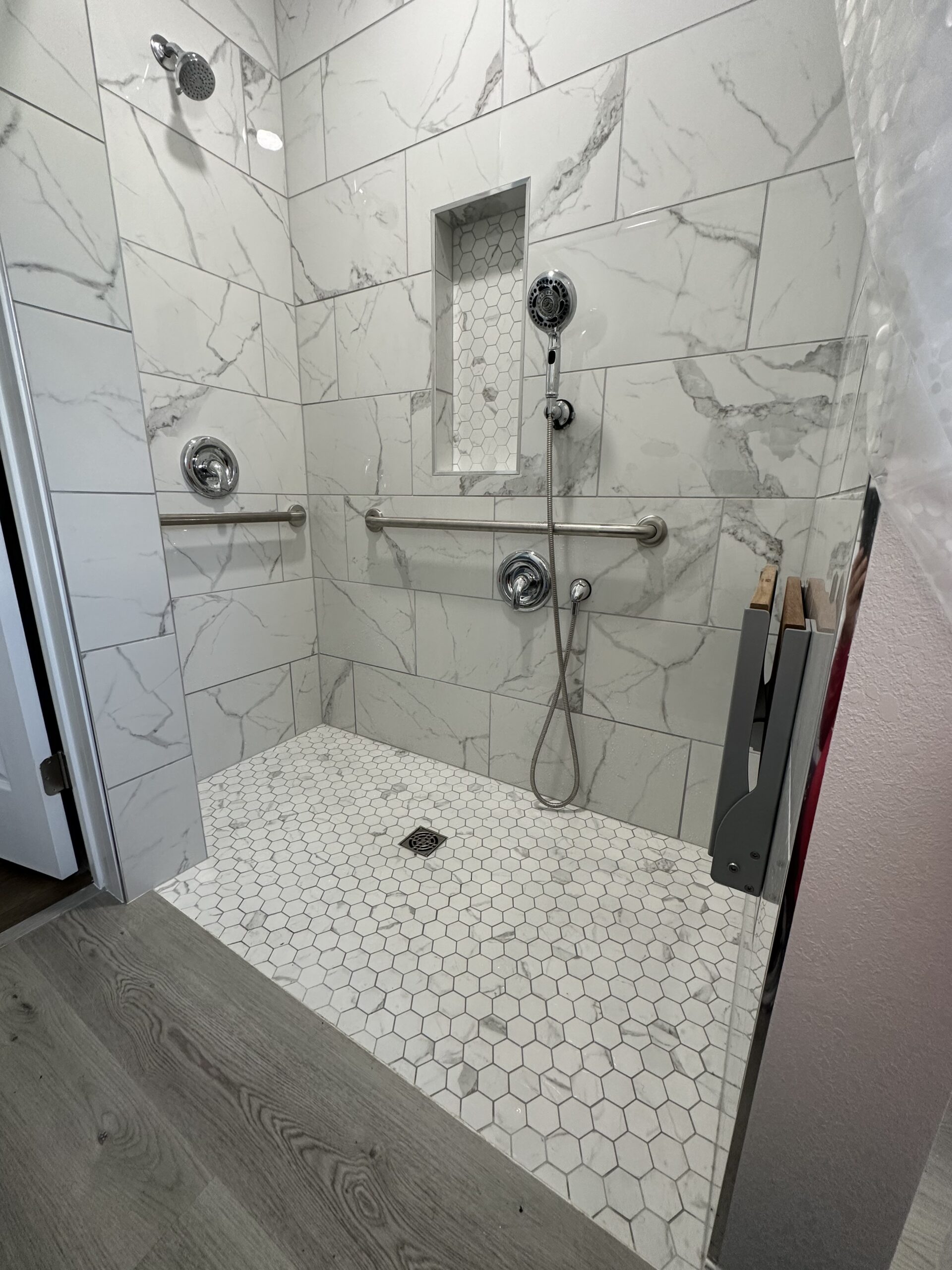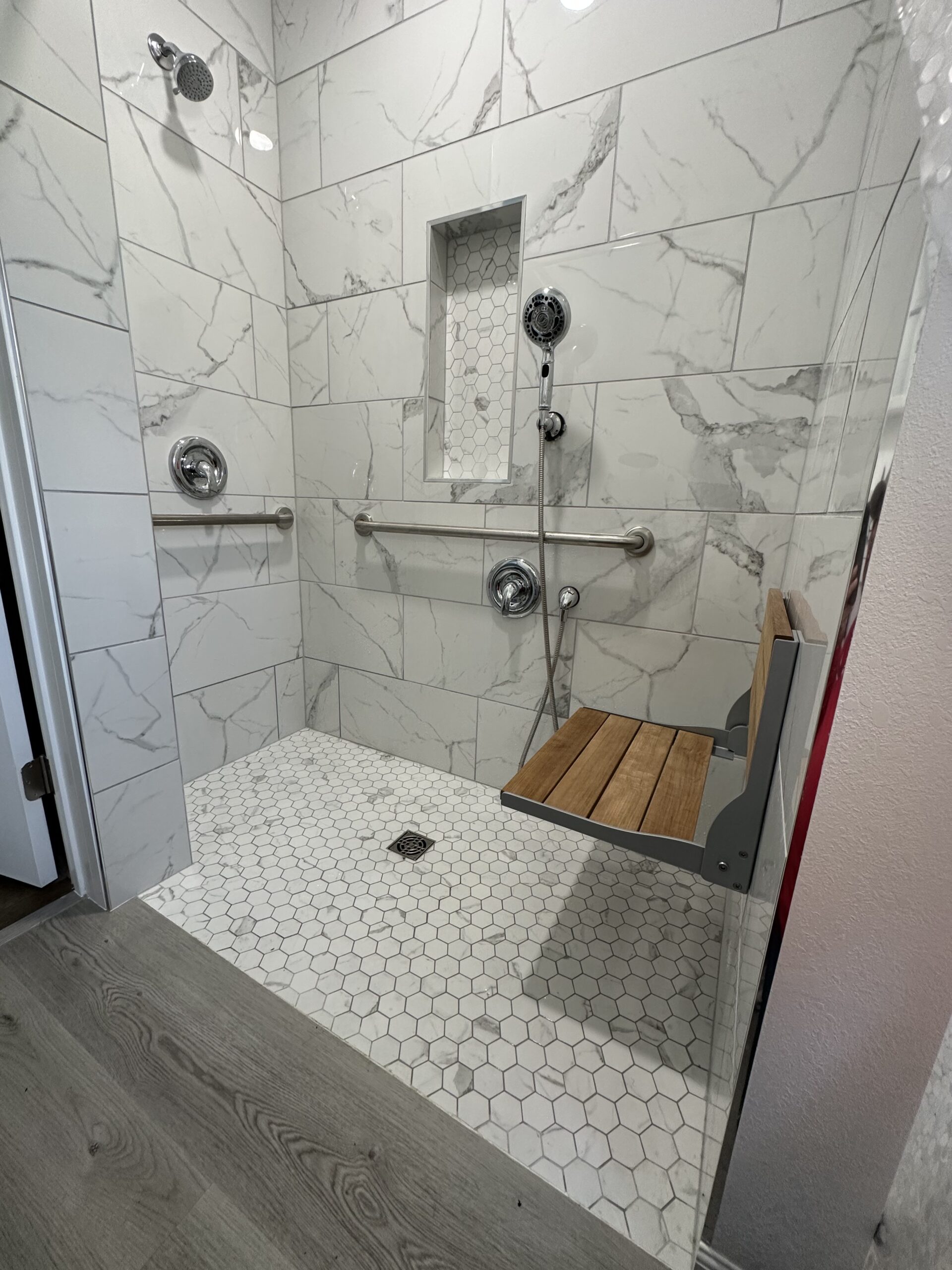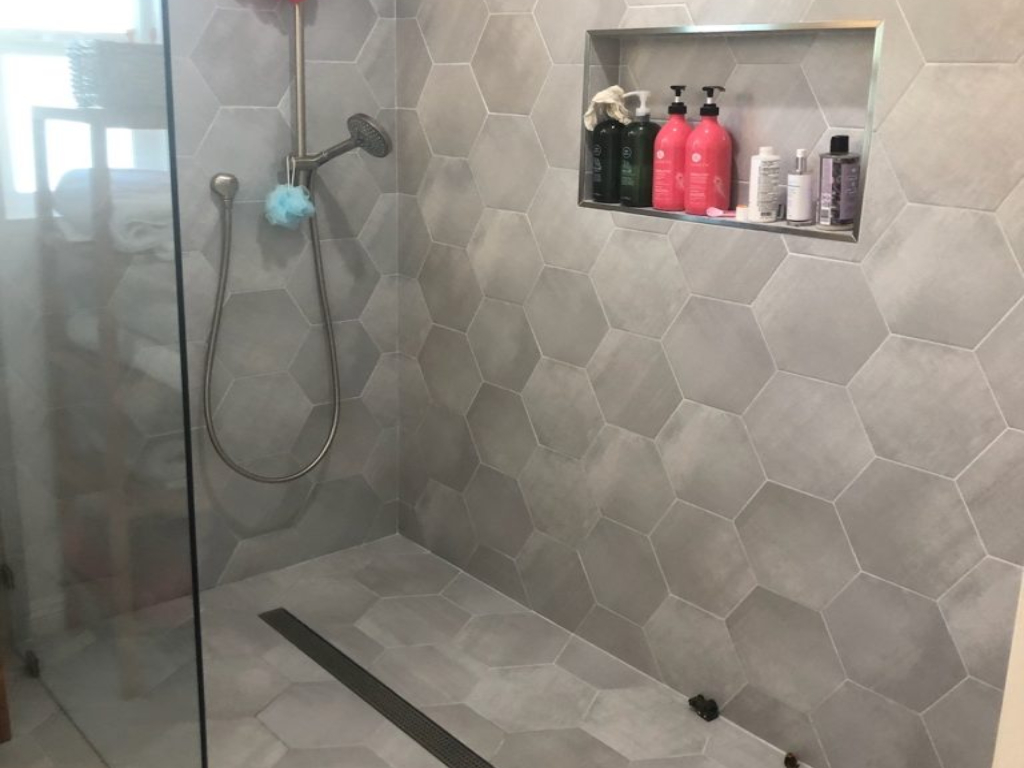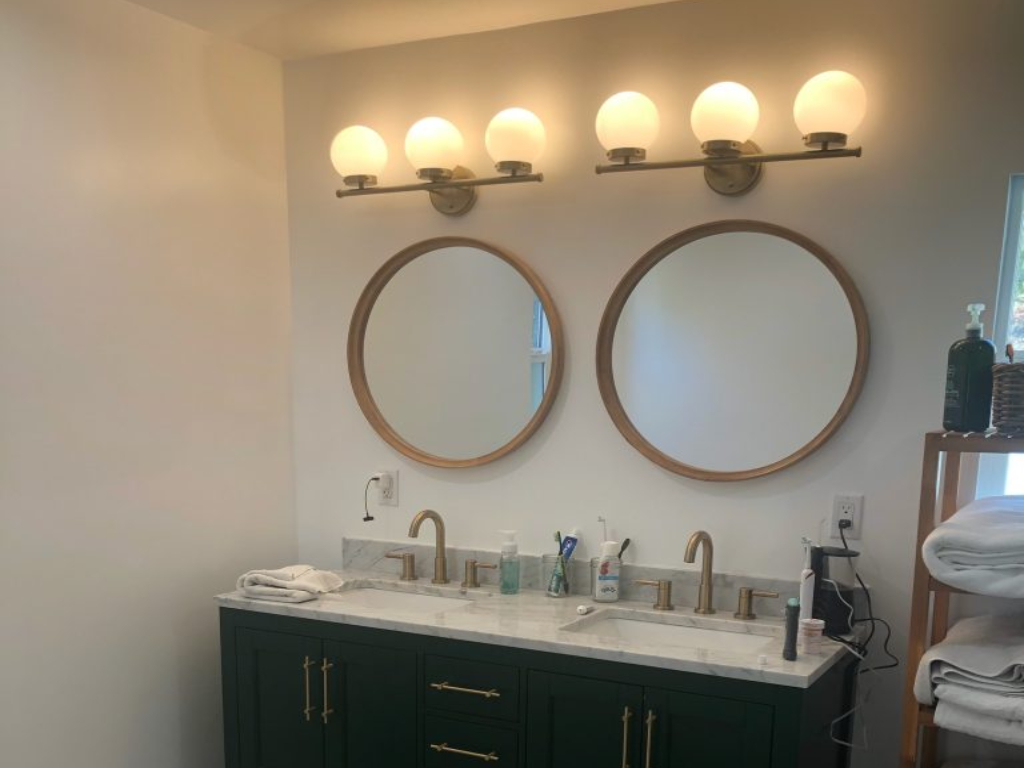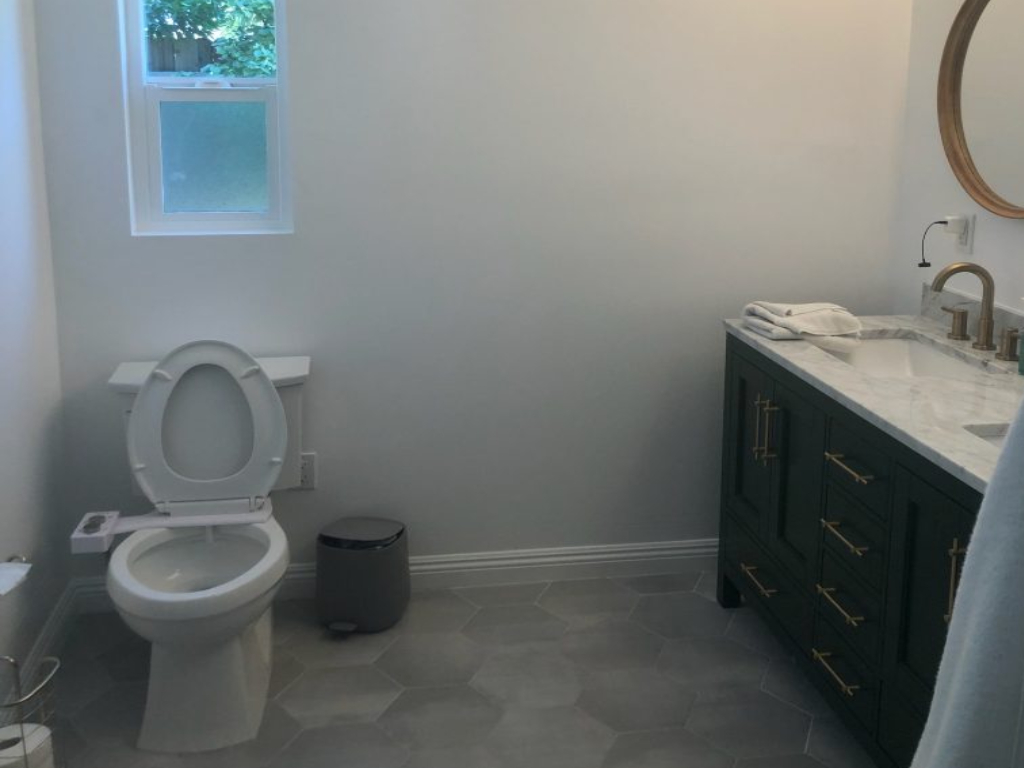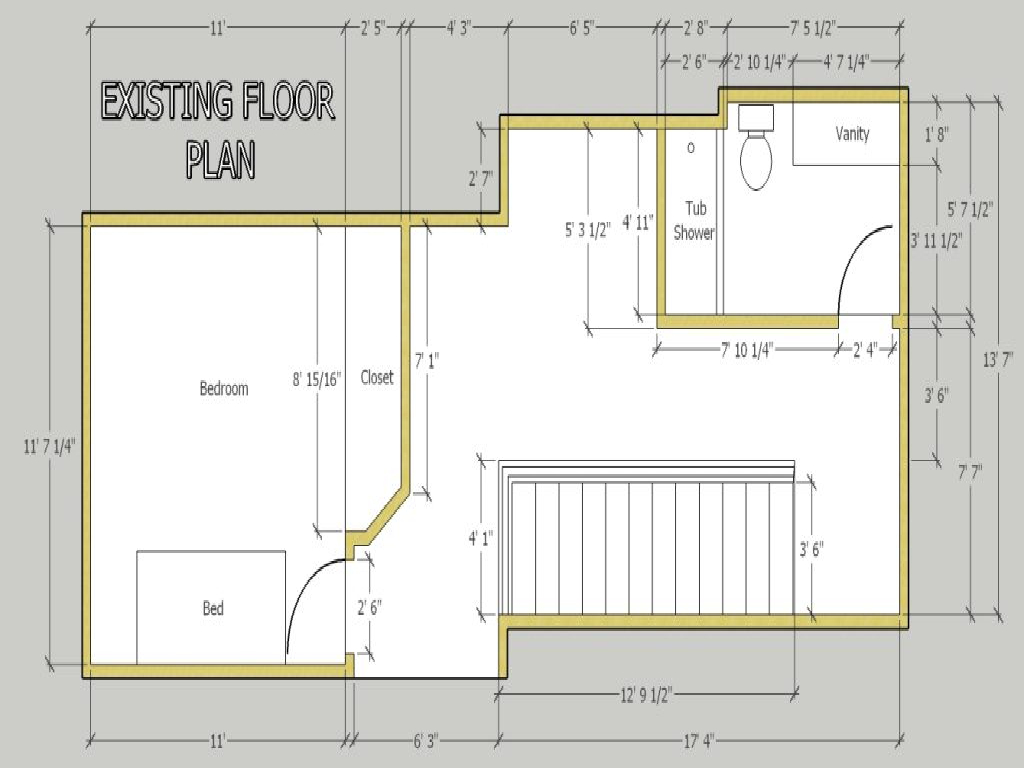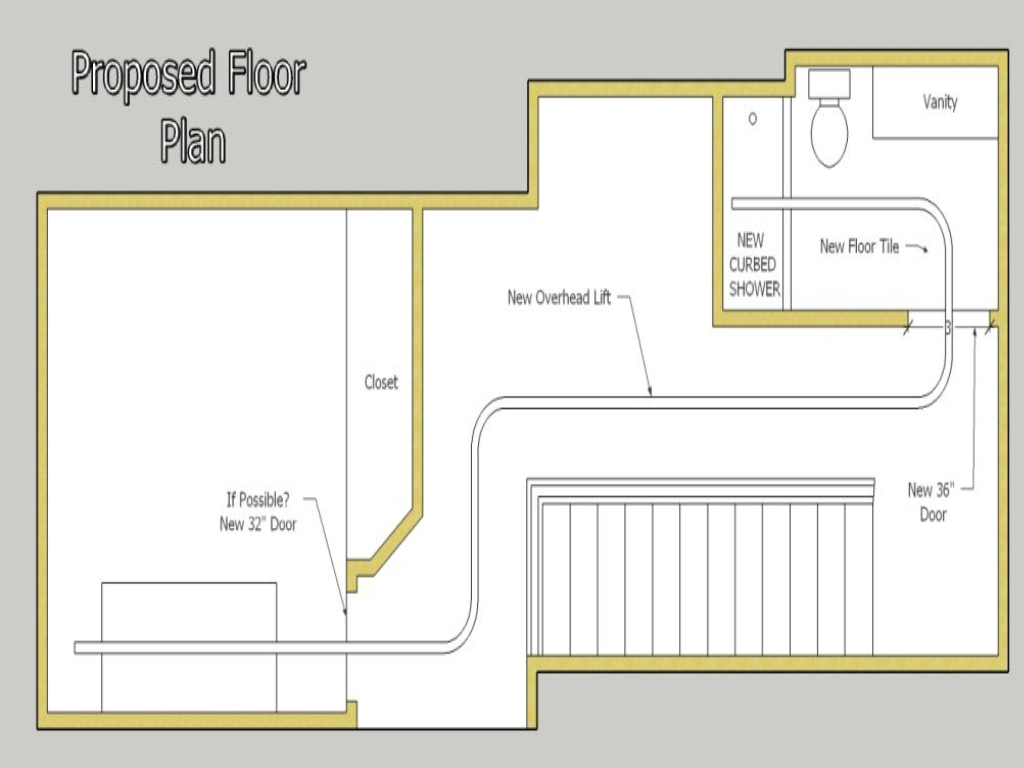 Remodeling Bathrooms for Seniors in Los Angeles 
Are you tired of worrying about the bathroom safety of you or a loved one at home? Do you or they  struggle with slippery surfaces or have limited mobility that makes it hard to use standard fixtures and fittings? Are you worried about  falling or tripping  We can help! 
What worked for us when we were younger or mobile may not work for us today.  And, with the cost of moving so expensive, sometimes a bathroom remodel is the best option for a variety of reasons.  And assisted living facilities are so expensive and are never like home.  Let us help you age in place in the home you are in.
Remodeling bathrooms for seniors is a service from Call Before You Fall that can make a huge impact on mobility and  independence. Not only will it provide increased accessibility and mobility, but it will also allow peace of mind for both the user and those that love and worry about them.
Call Before You Fall offers a wide range of innovative solutions to make bathrooms safer for people at risk of falling. Our aim is not just to improve bath safety but also to make sure that their customers get the comfort they deserve.  By the way, in the majority of cases, we offer innovative solutions that can prevent the need for a full remodel. 
Don't wait until someone gets hurt before taking action! Let our team help ensure that those most important in your life are protected- while still enjoying independent living in the Los Angeles area.  We are licensed contractors with years of experience specializing in allowing families to age in place.  
How Remodeling Bathrooms for Seniors Helps
Remodeling bathrooms for seniors can be life-changing. For many people, their bathroom may seem like an obstacle course filled with hazards that can cause accidents and injuries. Our team at Call Before You Fall uses the latest technology to make sure this never happens.
Our expertise in installing mobility safety products safely in every bathroom design means we prioritize both practicality and elegance. A safer environment gives more independence to everyone around it by reducing the daily risks that were otherwise ignored. Did  you know, according to the CDC, in the United States, about one in four adults (28%) age 65 and older, report falling each year. This results in about 36 million falls each year.  It's no surprise that the bathroom is one of the most dangerous rooms in a home. A remodel also boosts self-esteem and independencemaking everyday living easier.
Our remodeling options create a greater sense of comfort, so allow yourself some relaxation by contacting us! 
Benefits of Remodeling Bathroom for Seniors With Call Before You Fall
If you are considering remodeling your bathroom, then why not take it one step further and incorporate some of Call Before You Fall's amazing safety features? Here are some key ways that our team can perform wonders with a remodel that will help keep aging and elderly family members safe while using their bathrooms:
Install Safety Handrails:

Prevent falls before they happen.  Many people have  difficulty balancing themselves on slippery wet surfaces, so installing safety handrails, more commonly known as grab bars,  is incredibly helpful.

Slip-Resistant Surface Material:

Without changing showers or bathtubs altogether, customized slip-resistant surface materials can be added. These can help prevent falls while also remaining attractive.  Our applications allow for removal of often unsightly bath mats or rugs that are often unsightly and slippery from algae.

Roll In Shower Installation/Conversion:

As we age, getting into tubs becomes more difficult, but converting bathtubs into showers makes access almost effortless!  No need to step into a shower.  Just walk right in.

Adjust Toilets and Raised Seats:

By raising toilet seats, getting on and off is easier as there is less need to bend your knees.  We also add handles to make the process even safer.  We do not install cheap plastic toilet tops.  We use Bemis Products which are acrylic and sturdy to last years and feel solid.

Improved Lighting Systems:

Improving lighting both inside and outside helps seniors move around safely without mishaps happening by making sure there's always adequate brightness throughout each area.  Night lights or automatic on/off switches are often a good idea.
Don't hesitate to contact Call Before You Fall today to learn more about these bath-remodeling options and remember, the majority of assessments we do, do not require a remodel.  . We are dedicated to creating safer living spaces, especially offering some of the best mobility safety products in Los Angeles, California – so act now as our schedule does fill up quickly.
Shop Bath Transfer Chairs | Shop Grab Bars | Shop Non Slip Coating | Shop Shower Chairs | Shop Bath Safety Products