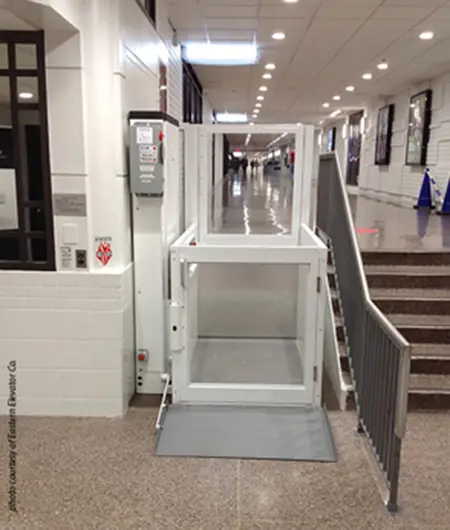 Installation
Same day installations available.
Product Description:
The Multilift is a vertical platform lift, designed for low-rise travel indoors or out. With its durable design, the Multilift is popular for accessing decks and porches even in demanding climates.
At the heart of the Multilift is the reliable operation of the ACME screw drive which delivers precision movement and performance you can count on day after day. Handling up to 750 lb this lift can carry a passenger in a wheelchair with ease. An array of safety features ensures safe operation including sensors to stop the lift if it senses an obstruction.
There are several models of the Multilift available including a mobile version and an enclosed unit
Pricing
Contact us for pricing details, including installation.  Same-Day Installation Available.
The Call Before You Fall Advantage
Preventative maintenance service appointment at the one-year-mark ($350 Flat Fee)

Lifetime warranty on motor parts*


1-year labor warranty on parts covered by lifetime warranty
Installation & delivery by factory trained and certified technicians

Free Home Assessment (We will evaluate the holistic accessibility needs)

Local showroom and service department
*Applies to original owner of new VPL
Savaria Wheelchair Lifts in Los Angeles
Do you or a loved one rely on a wheelchair to get around? At Call Before You Fall, we understand how important it is to be able to move from room to room without barriers. That's why we're proud to offer Savaria wheelchair lifts, the ultimate solution for safe and easy mobility in your home.
Savaria is the leading manufacturer of vertical platform lifts across California and provides unparalleled quality and reliability. These lifts make life much easier and promote independence because they allow users with limited mobility due to disability or age-related factors to access all levels within their house safely.
If you're looking for a high-quality lift at an affordable price point, just reach out to Call Before You Fall! Explore and learn about our full range of options available for every type of home. Give us a call before you fall!
How Savaria Wheelchair Lift Helps
Savaria wheelchair lifts are designed to help people with limited mobility access all levels of their homes in a safe and convenient way. Whether you're using a manual or electric wheelchair, our vertical lifts can lift you smoothly and efficiently from one floor to another.
These Savaria wheelchair lifts promote independence by allowing individuals who face mobility challenges due to age-related factors or disabilities. They tend not only to live more comfortably but also to have less reliance on caregivers while maintaining their privacy.
Furthermore, these amazing products do an excellent job of increasing your lifestyle at home without taking up much space compared to traditional stair lift systems and mostly depending on electrical power options, making them eco-friendly as well! 
So if you're looking for an easy way to move freely without risking falls, Call Before You Fall offers cost-effective solutions via the Savaria Vertical Platform (VPL) series that would work great.  
Benefits of Getting Savaria Wheelchair Lifts from Call Before You Fall
When you choose Call Before You Fall for your Savaria wheelchair lifts, you're choosing more than just a reliable product – you're investing in safety, peace of mind, and independence. Our team of experts is committed to providing top-of-the-line services before and long after the installation process takes place.
Check out some other amazing benefits with our top-notch products: 
Versatility: Vertical platform lifts can be customized and accommodated where standard elevators cannot.
Cost-Efficient: As California's leading mobility solution provider, we offer competitive pricing industry-wide to accommodate any budget. 
Guaranteed Approval Allowance: Our team guides clients through taking the approval allowance from certain insurance companies.
Don't let mobility issues hold you back at home; contact Call Before You Fall today! Enjoy peace of mind, reliability, and a productive lifestyle by making Savaria your next investment right now!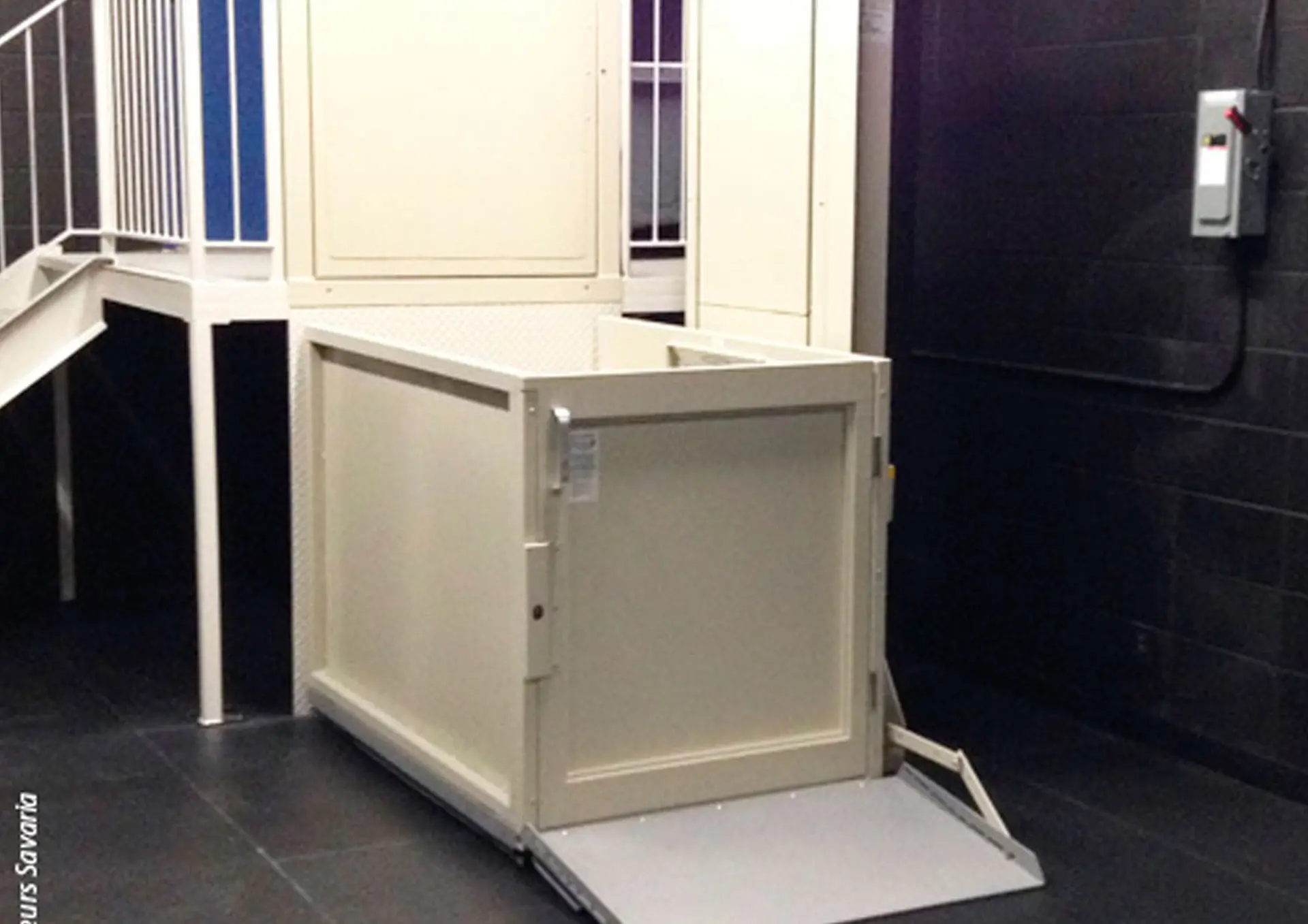 Learn more about the Multilift Vertical Platform Lift.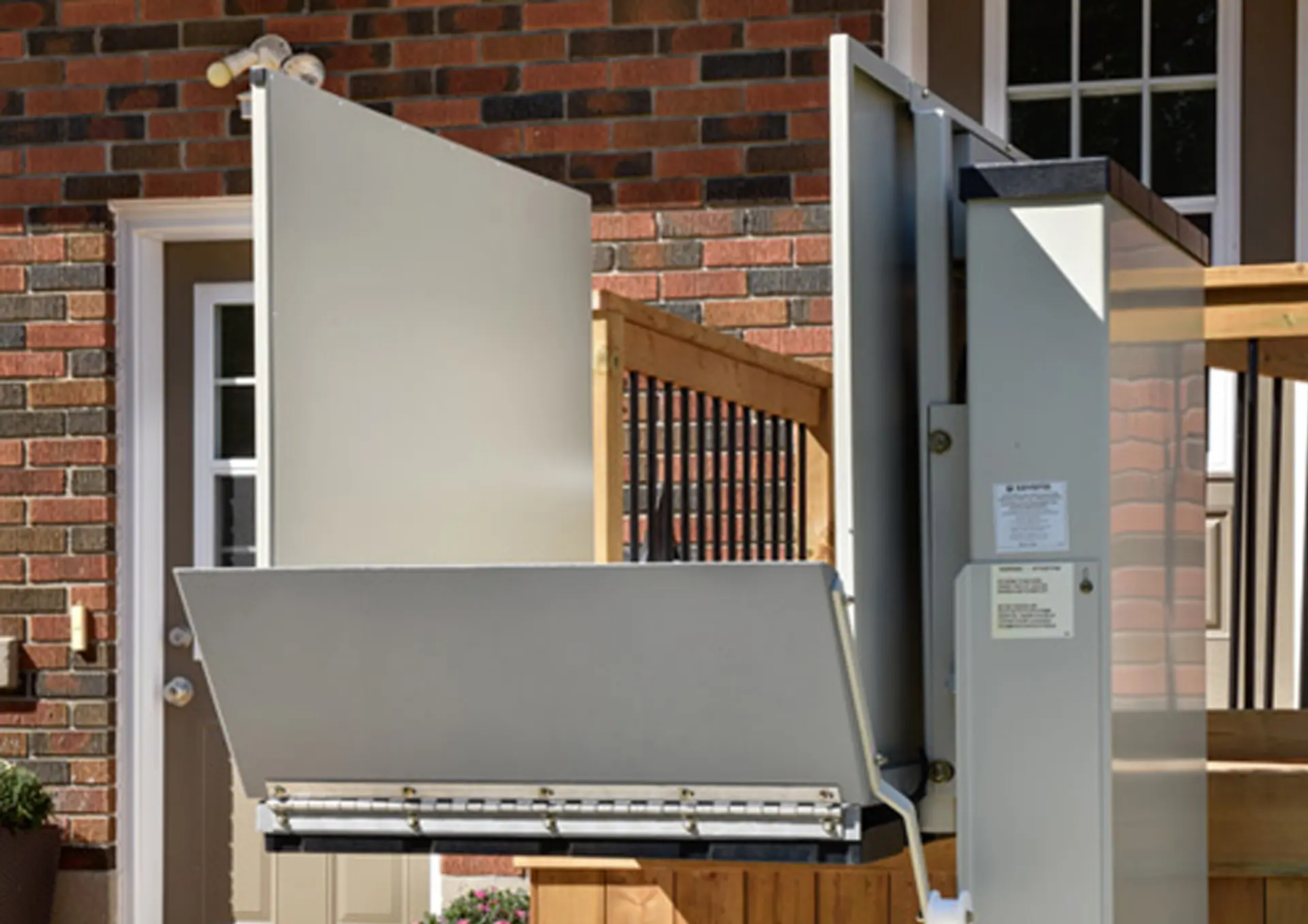 Learn about the V1504 Vertical Platform Lift.
Improve Your Mobility and Safety with a VPL. Request a Home Assessment Today!