Residential Threshold Ramps in Los Angeles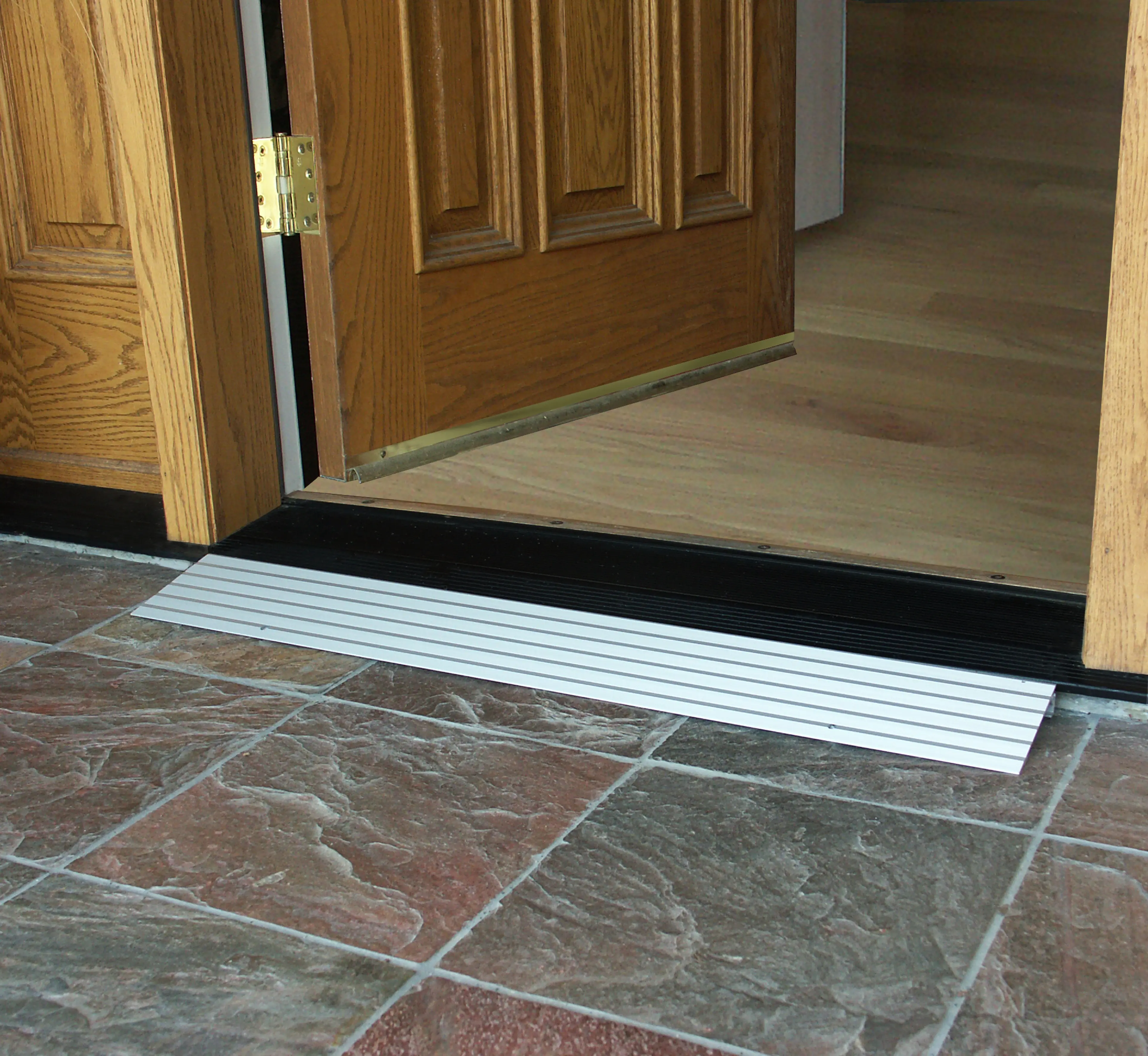 Threshold ramps are customizable and semi-permanent solutions.  From aluminum to rubber, we have the right product for your home.
What Kind of Ramp Do I Need?
With so many types and choices of ramps available, finding the right one can be difficult.  Let one of our Mobility and Safety Consultants help determine the specific application for your home.  After talking to you about your need, we will recommend the most appropriate ramp setup.
All of our ramps are durable and affordable, and can be customized to match your home's style with a variety of options:
Material: We offer durable, rust-free aluminum ramps.
Texture: Our aluminum ramps come in solid or mesh options.
Color: Aluminum ramps can be powder-coated in the color of your choice.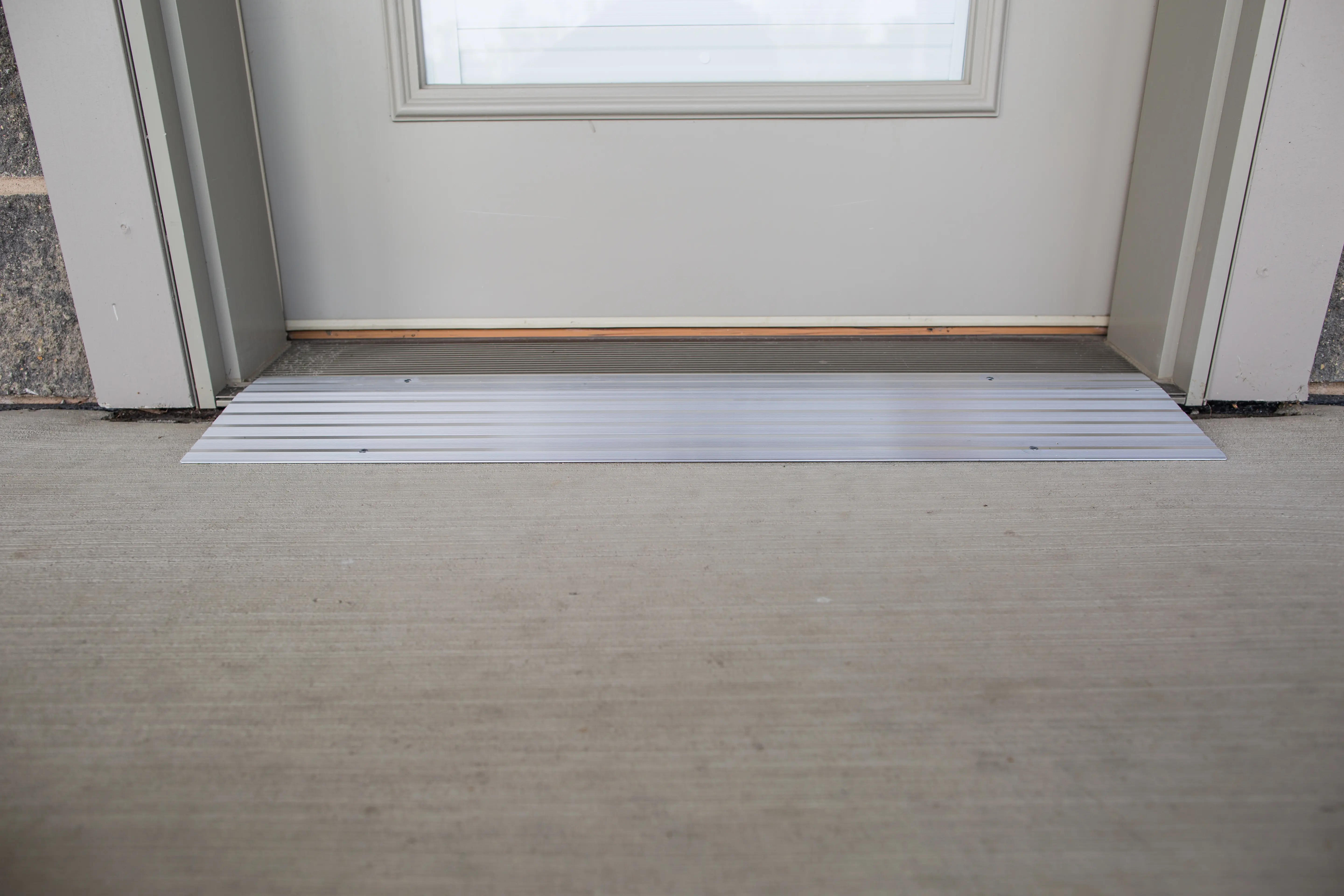 Specifics
ADA regulations – which do not apply to residential applications, but are a good guideline – specify that for every 1″ of rise, 12″ of ramp is needed to create a gentle incline.  An incline which is too steep, or a setup which isnt ideal, can defeat the whole purpose of having a ramp system.  Let one of our Mobility and Safety Consultants help you with your specific needs.
We have one of the largest inventories of ramps in California.  Chances are, we have it in stock.  Same day delivery and setup available.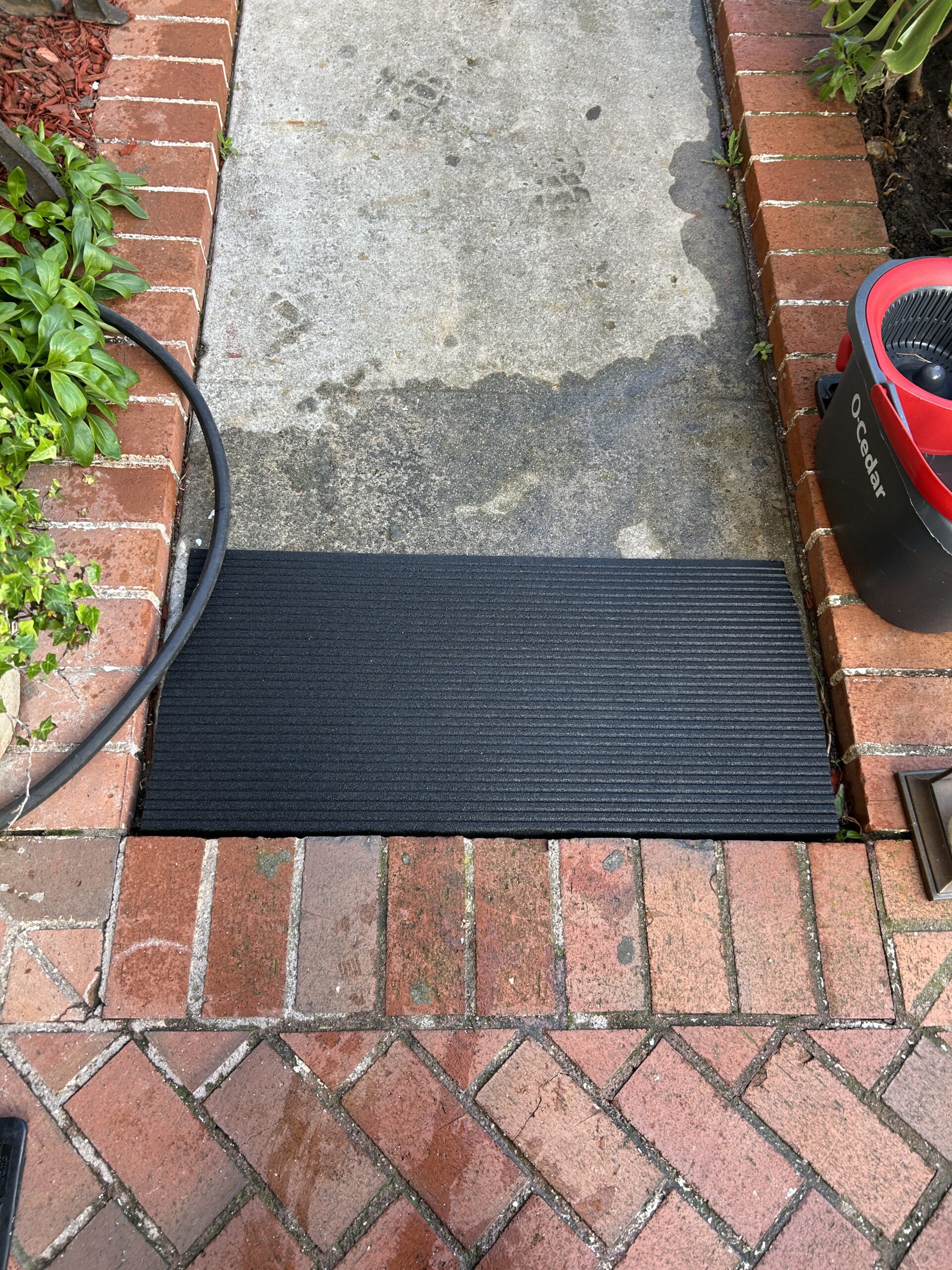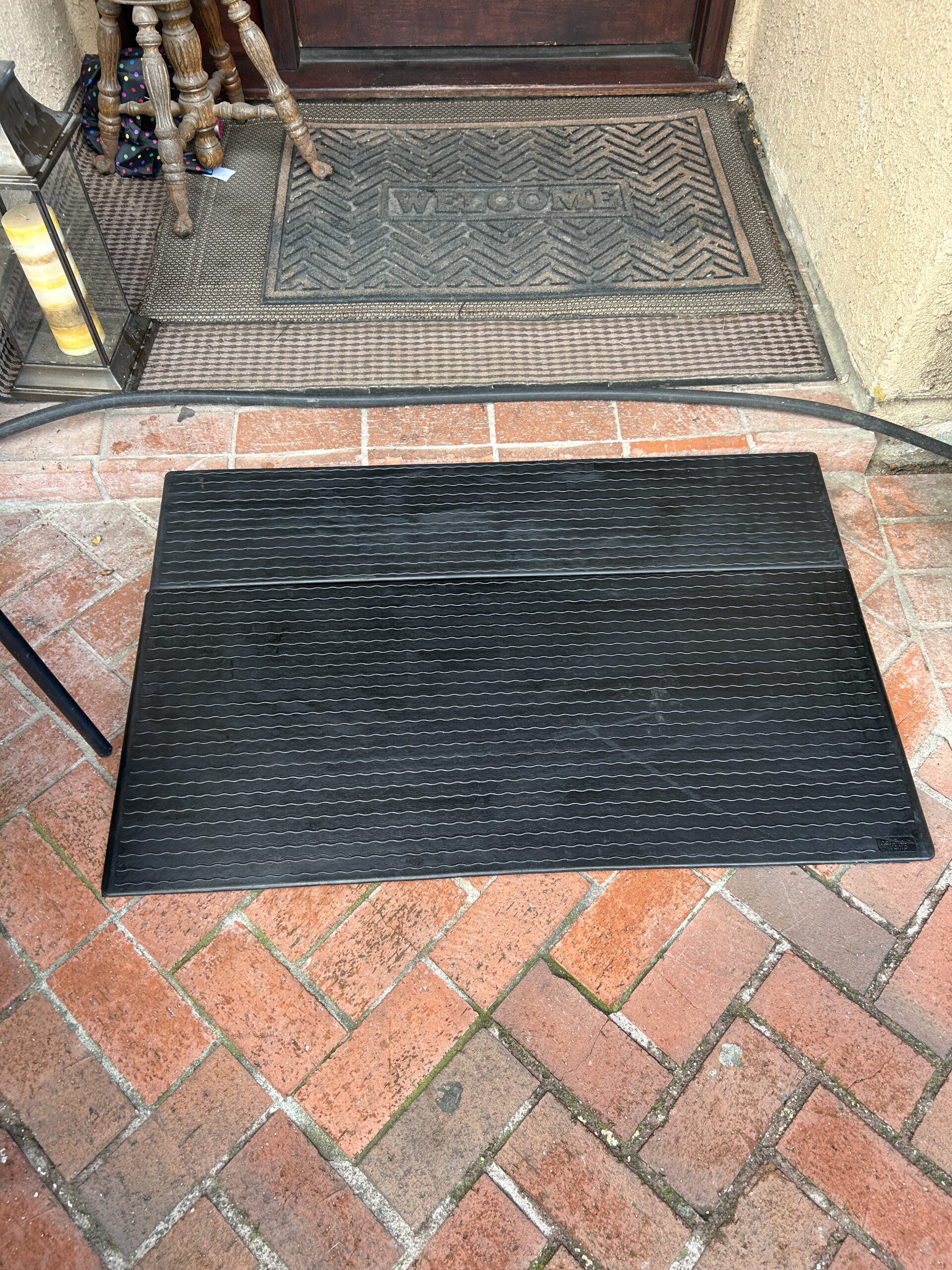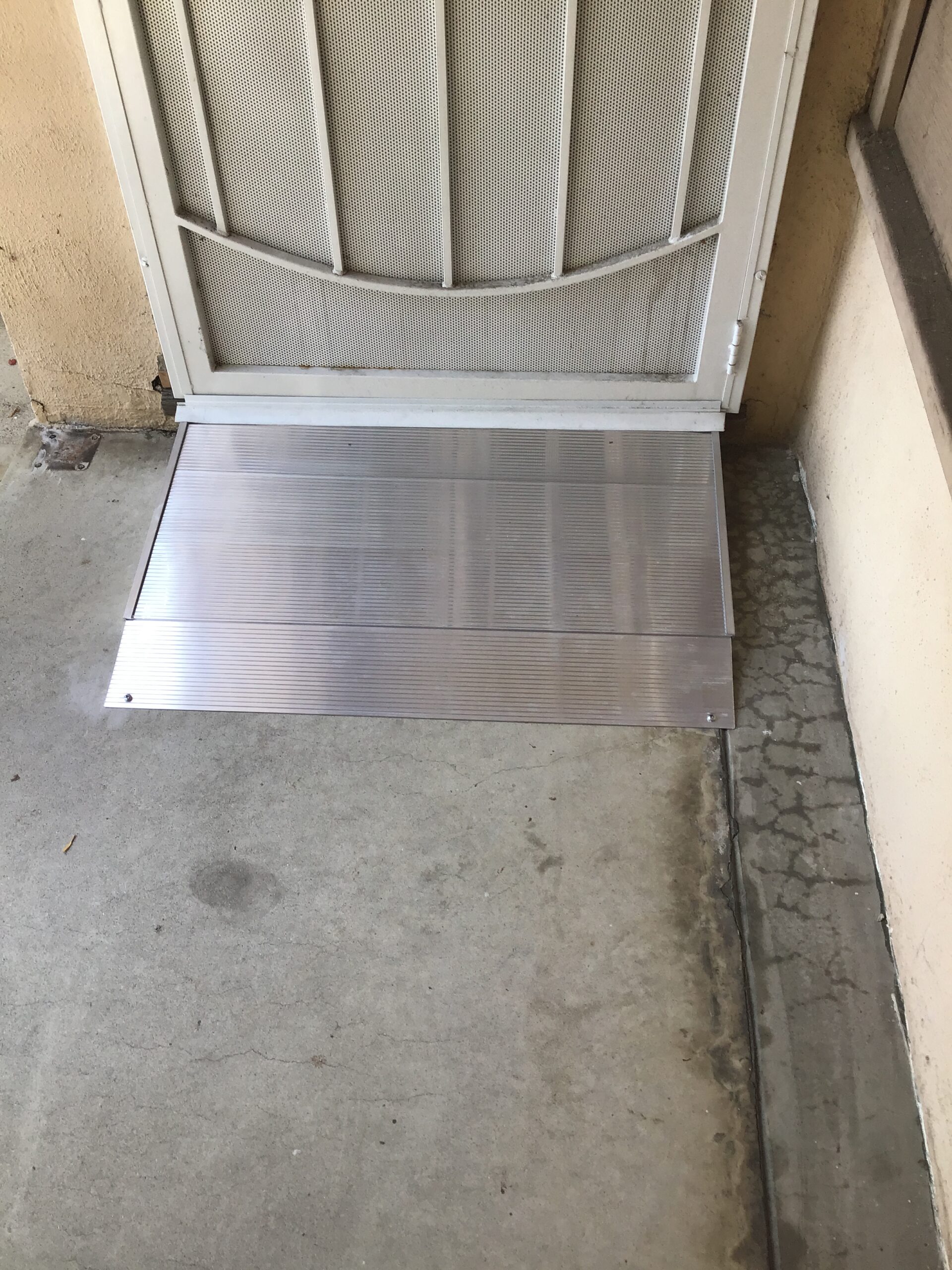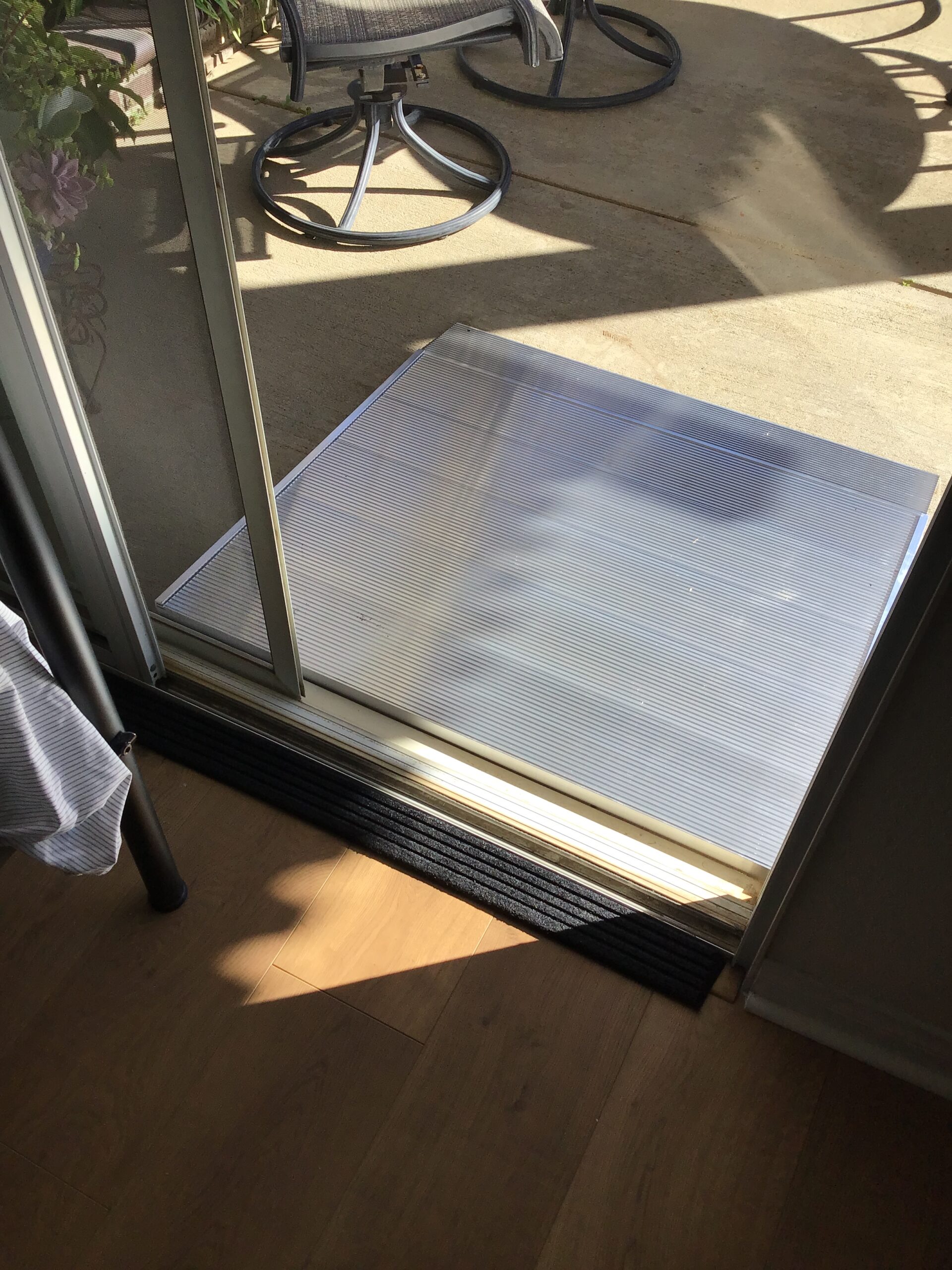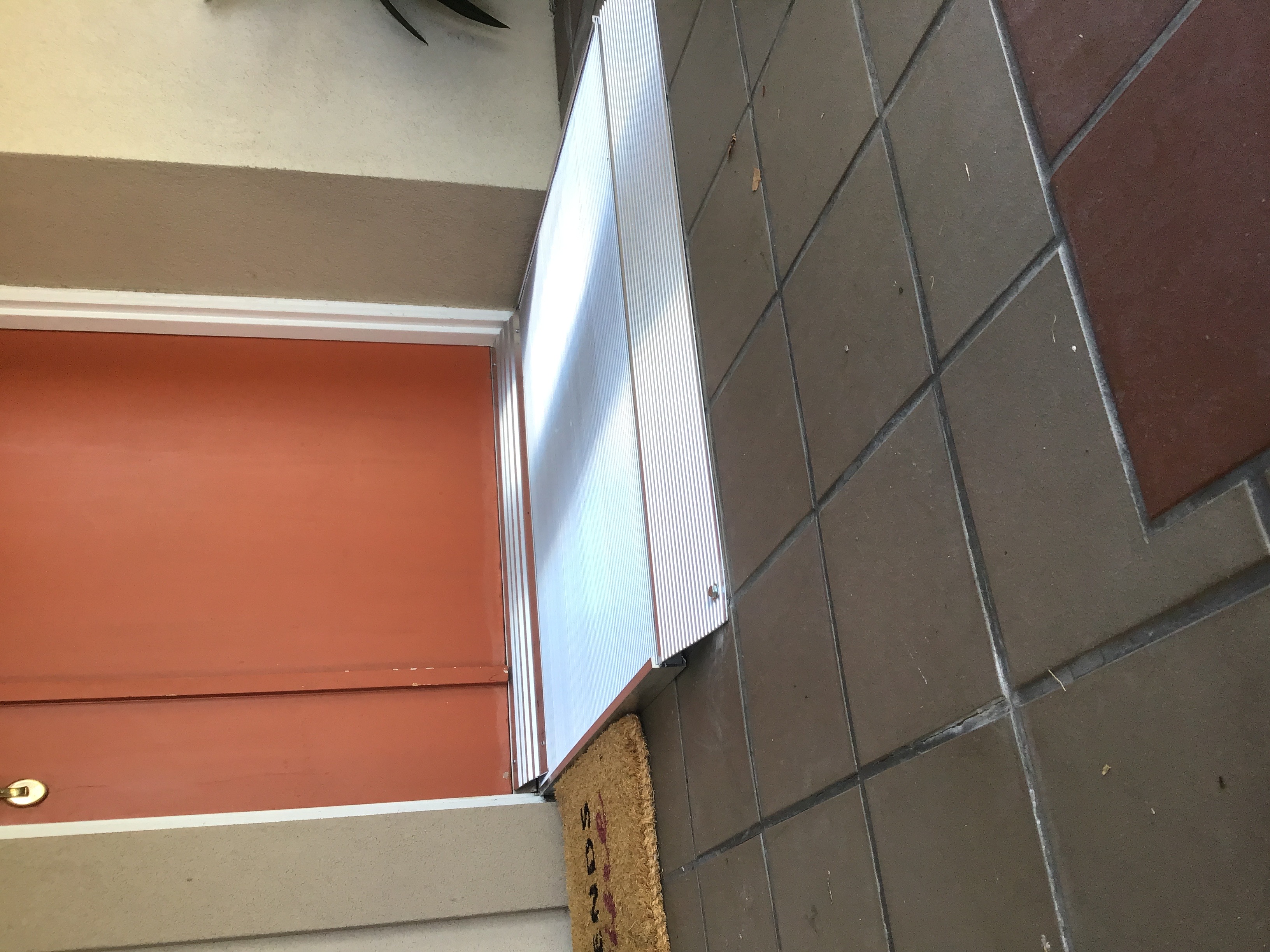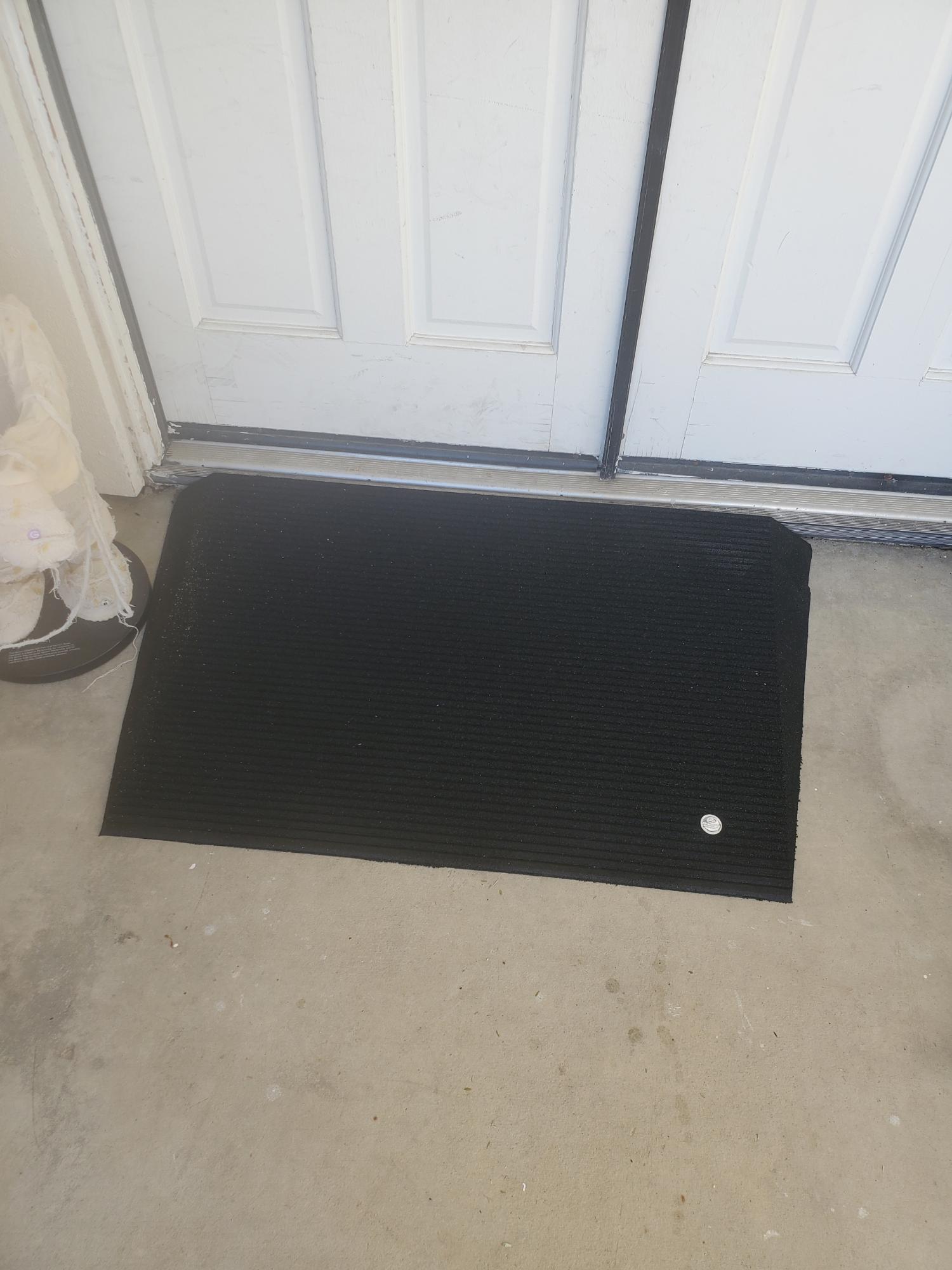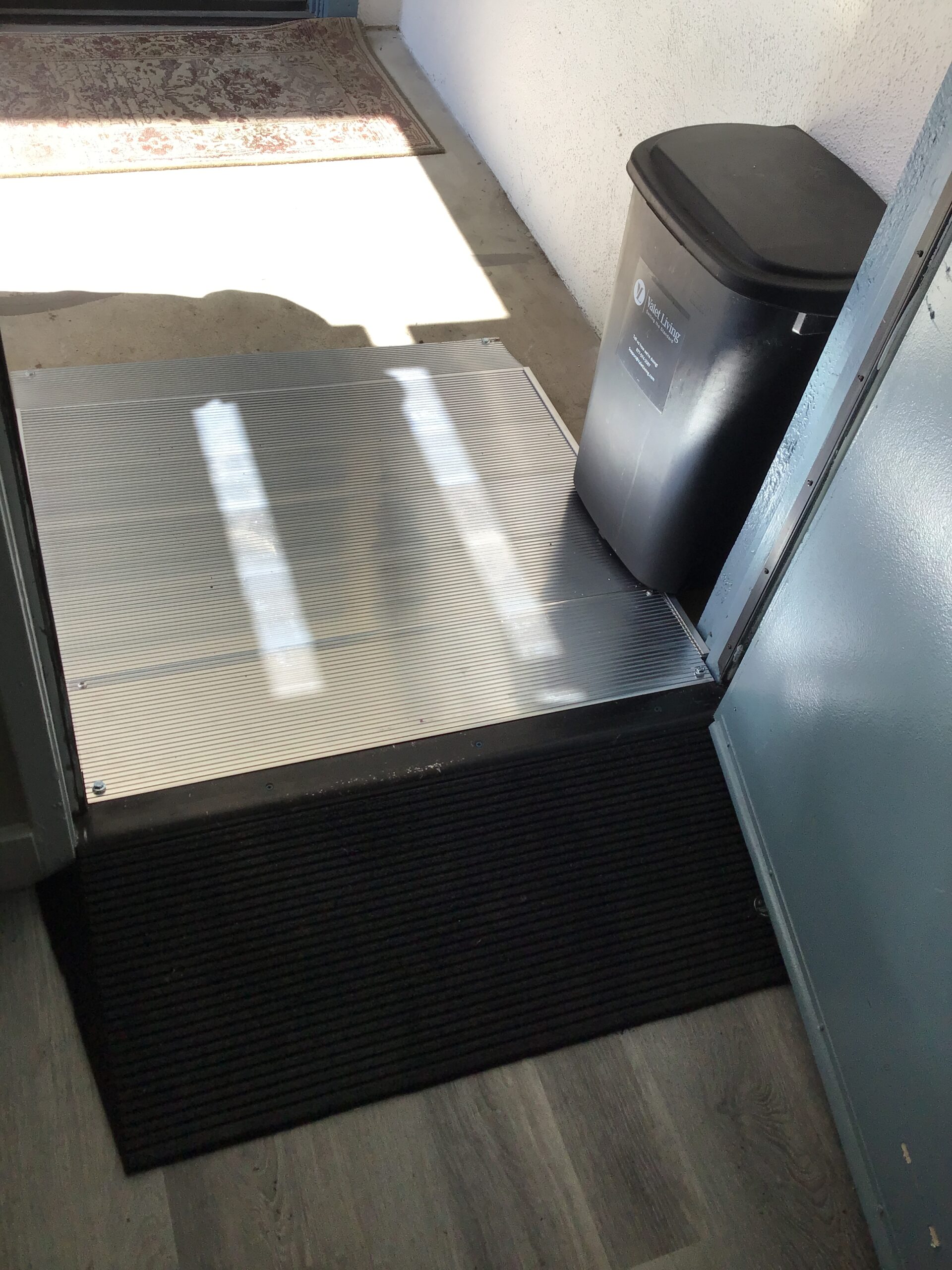 Threshold Ramp for Shower in Los Angeles
If you're looking for ways to enhance your shower experience while maintaining safety and independence, then you need to consider incorporating a threshold ramp for the shower. This simple yet effective device can make it easier and safer to access your walk-in shower or even modify an existing tub. 
At Call Before You Fall, we understand how important it is for homeowners in Los Angeles, California, to have mobility safety products that work seamlessly with their homes' design and decor.
Our indoor threshold ramps provide much-needed assistance as they come in various height options specific only to assisting those facing mobility challenges. From modular thresholds that are easy to install with minimal skill required to handicap ramps that are specifically designed to meet ADA standards, we have what you need!
Call us today! Let our experts help guide you through choosing the ideal threshold ramp that matches the degree of accessibility needed.
How Threshold Ramp Helps in the Shower
A threshold ramp for the shower is more than just an accessibility device. It can enhance your safety and comfort while using your bathroom, especially if you or someone you love experiences mobility challenges. By installing a threshold ramp, you can reduce the risk of slip-and-fall accidents and promote independent living.
The adjustable designs available, like modular thresholds, have helped many homeowners replace traditional tubs with walk-in showers that are substantially safer to maneuver through each day.
Call Before You Fall offers indoor ramps of different heights, which allow those in wheelchairs or with other specific disabilities improved access to their homes' bathrooms. A barrier-free shower always provides easy entry or exit. Make life easier today! 
Benefits of Getting Threshold Ramp for Shower from Call Before You Fall
Getting a threshold ramp for a shower from Call Before You Fall has numerous benefits that can transform your home life. Here are just some of the advantages you can enjoy by choosing our high-quality products:
Enhanced safety:

With an uneven or raised floor at the entryway, it becomes tough and unsafe to get in or out of the shower/tub. Our customizable threshold ramps create smooth transitions between separate indoor spaces that make entrances smoother and more secure, which is especially valuable for those who face mobility challenges.

Promotes independence:

We strongly believe people should not be confined to their homes due to mobility issues but rather have full independent access; thus, installing handicap ramps further highlights this value.

Customizable designs:

Choose from various premium options available designed specifically to meet ADA standards. This ensures product durability while maintaining aesthetic appeal according to your taste buds – they're just as stylish as they are functional!

Easy installation:

No need to hire professionals, as the installation also requires minimal skills! It makes them very affordable, too!
With years of experience serving Los Angeles homeowners and providing several different solutions ranging in all aspects of accessibility tools, we hold ample credentials in certified professional training. This puts us well-positioned to help clients choose suitable threshold ramps based on specific circumstances.
So worry less – get complete freedom in accessing your bath area now; contact Call Before You Fall today!
Shop Commercial Ramps | Shop Residential Modular Ramps | Shop Ramps | Shop Portable Ramps
Interested in a Modular Ramp System? Request a Free Home Assessment Today!