Residential Threshold Ramps in Los Angeles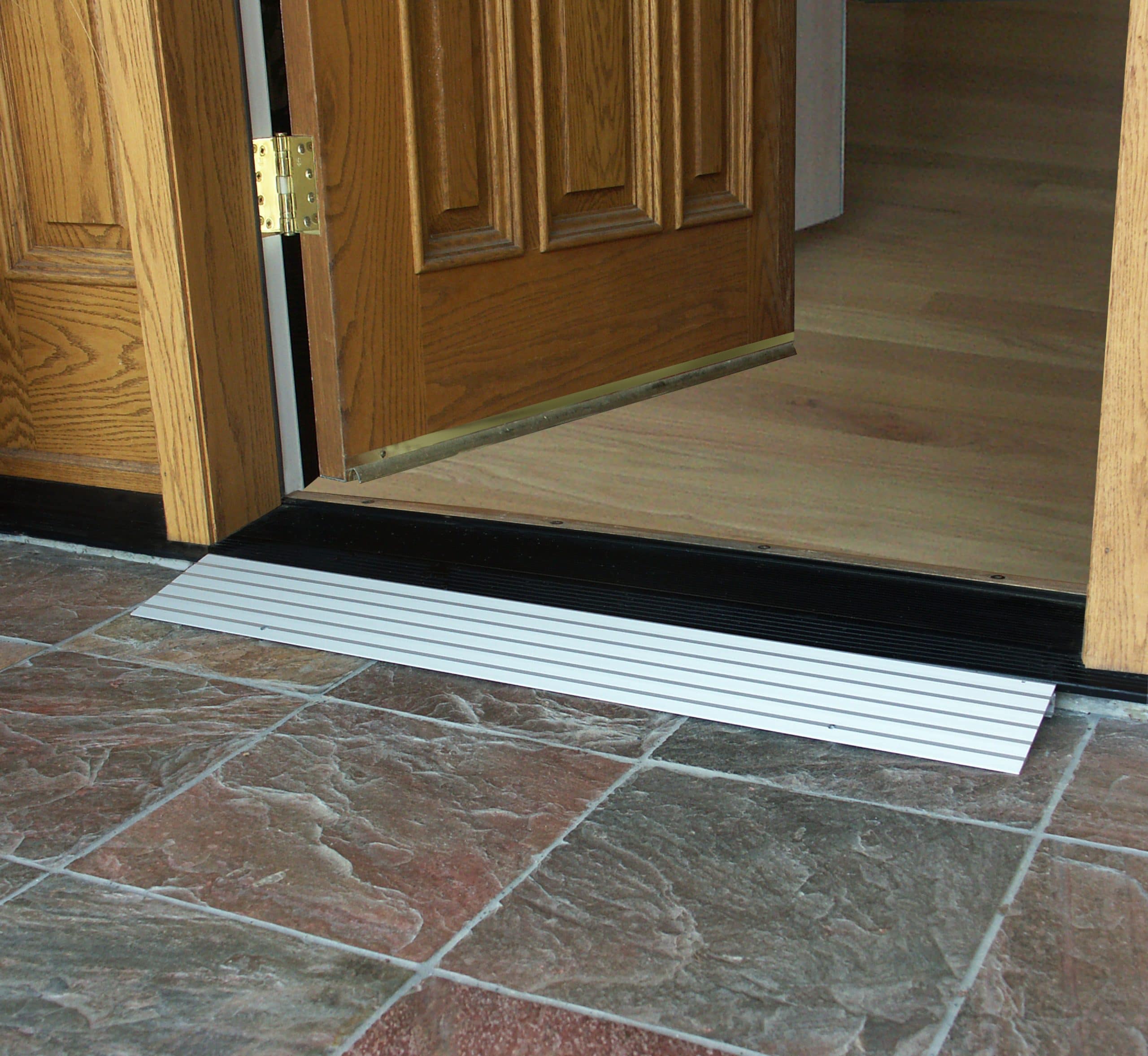 Threshold ramps are customizable and semi-permanent solutions. From aluminum to rubber, we have the right product for your home.
What Kind of Ramp Do I Need?
With so many types and choices of ramps available, finding the right one can be difficult. Let one of our Mobility and Safety Consultants help determine the specific application for your home. After talking to you about your need, we will recommend the most appropriate ramp setup.
All of our ramps are durable and affordable, and can be customized to match your home's style with a variety of options:
Material: We offer durable, rust-free aluminum ramps.
Texture: Our aluminum ramps come in solid or mesh options.
Color: Aluminum ramps can be powder-coated in the color of your choice.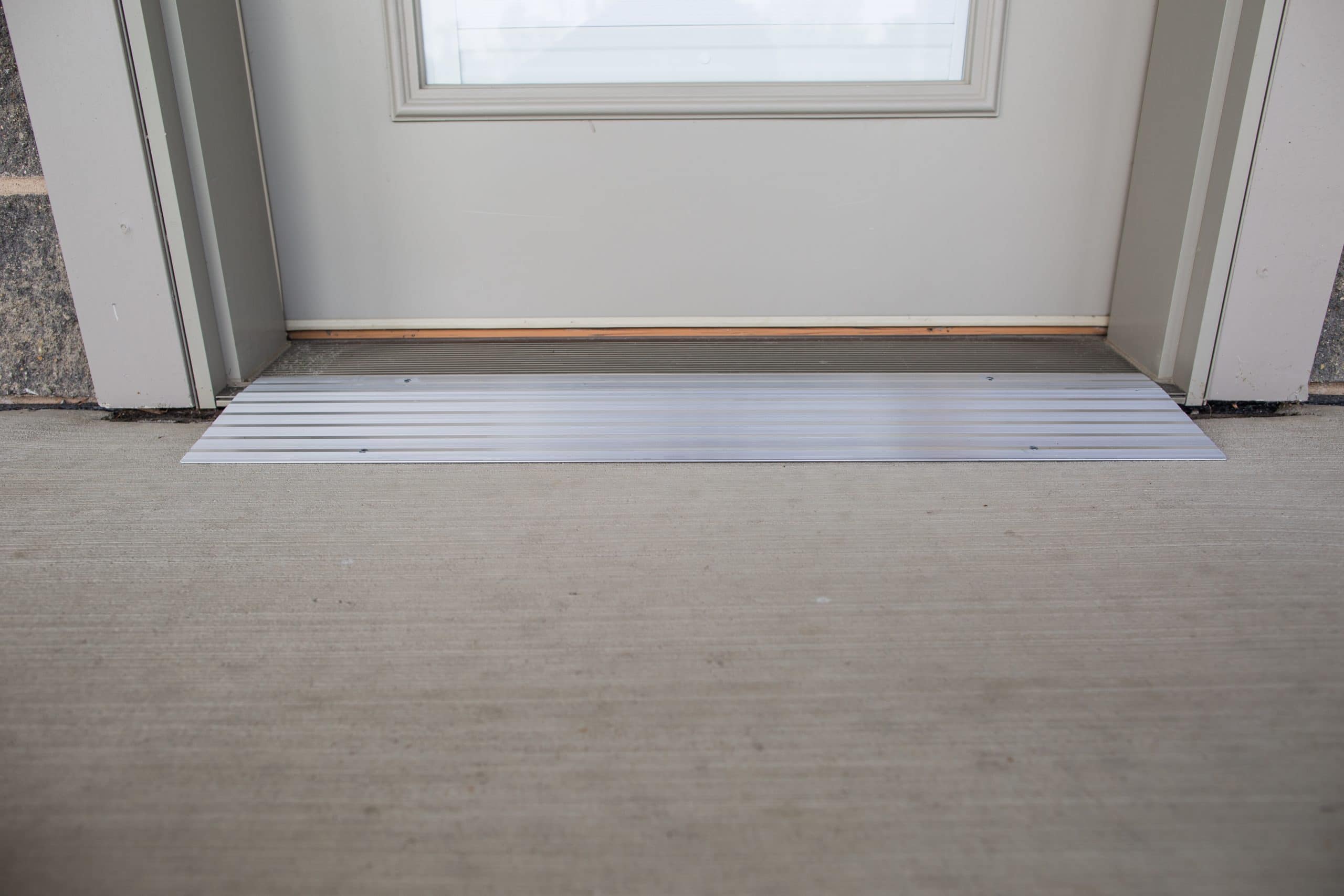 Specifics
ADA regulations – which do not apply to residential applications, but are a good guideline – specify that for every 1″ of rise, 12″ of ramp is needed to create a gentle incline. An incline which is too steep, or a setup which isnt ideal, can defeat the whole purpose of having a ramp system. Let one of our Mobility and Safety Consultants help you with your specific needs.
We have one of the largest inventories of ramps in California. Chances are, we have it in stock. Same day delivery and setup available.
Interested in a Modular Ramp System? Request a Free Home Assessment Today!