Tub Cut-Outs in Los Angeles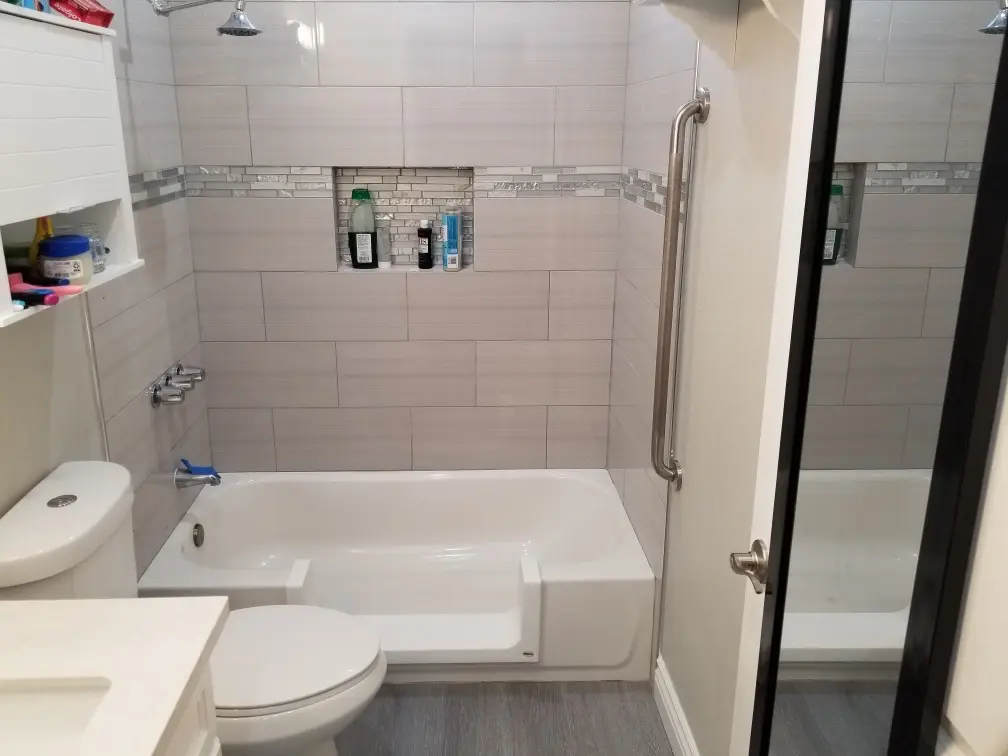 Convert Any Tub to a Walk-In in Less Than A Day.
A tub cut-out accommodates a wide range of bath tubs and still offers the option to take a bath.
Features: 
Can be done on any tub, including fiberglass, steel, and even cast iron.
Installed in less than one day
Greatly reduces the possibility of falls
Enables easy step-in access
Costs a fraction of the price of remodeling
Ideal for homes, apartments, senior living communities, and hotels.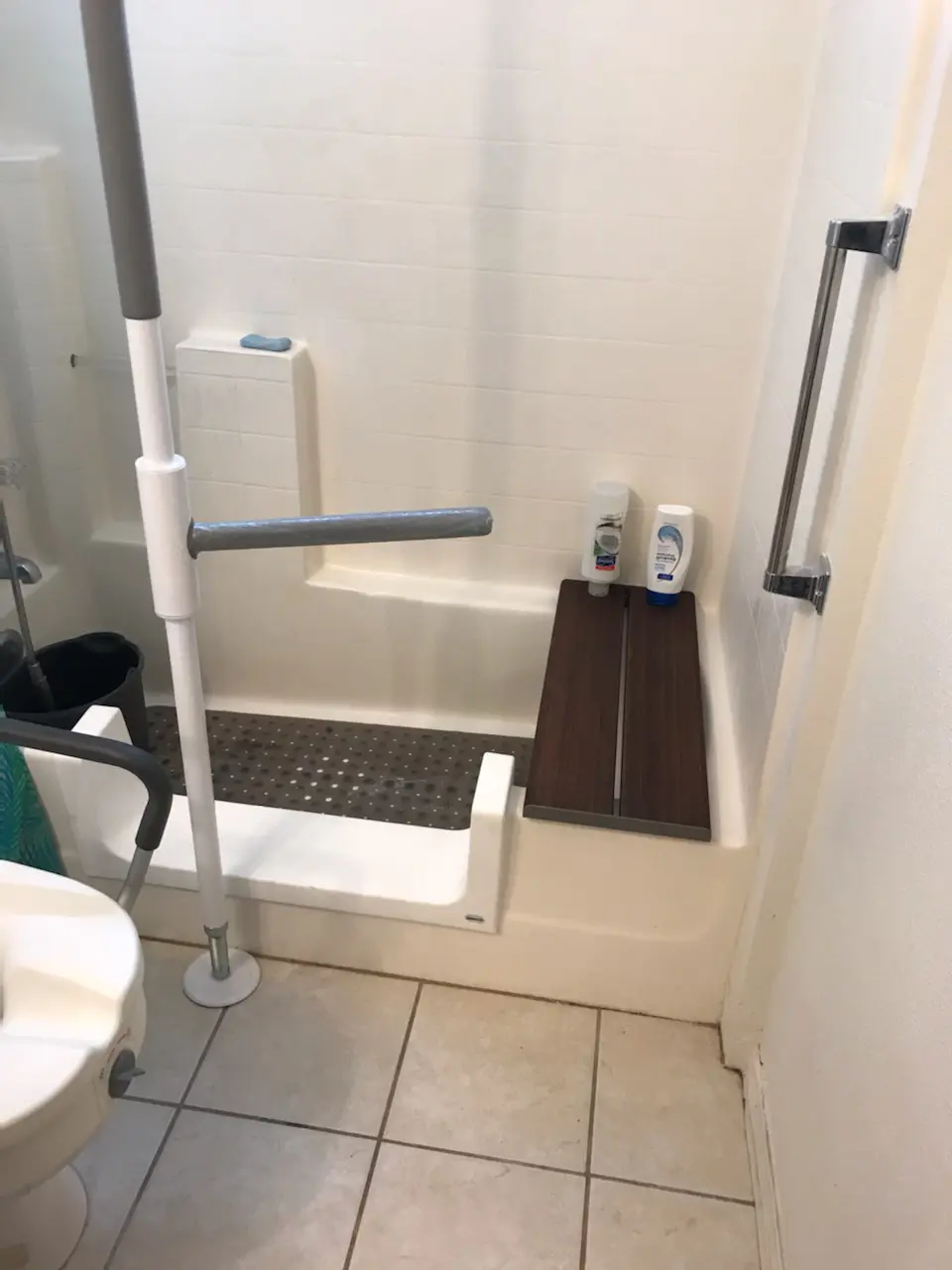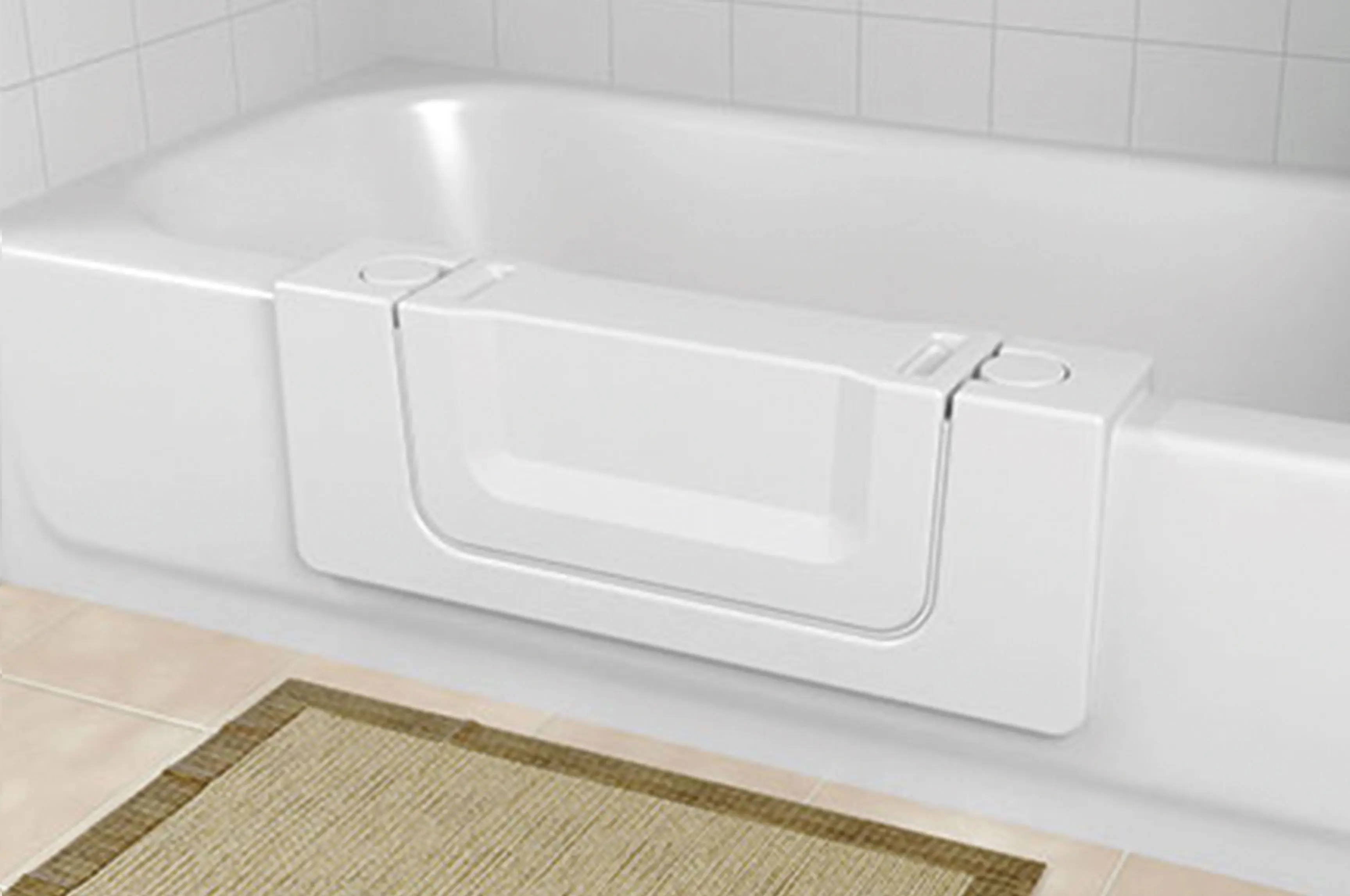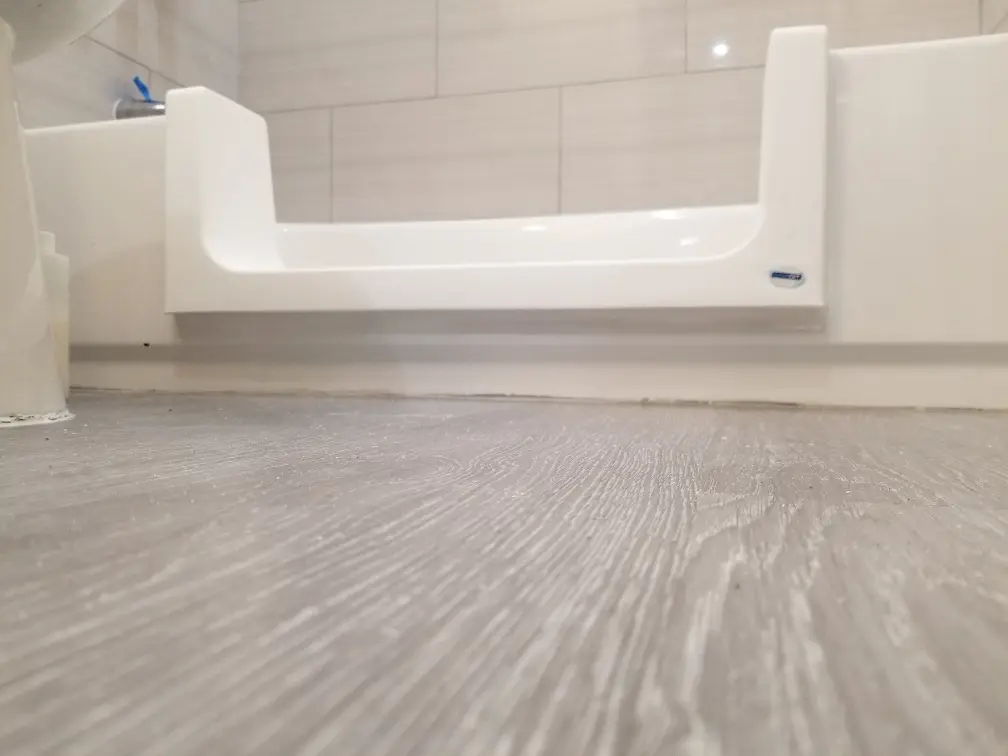 Bath Tub Cut Outs in Los Angeles
Getting in and out of a bathtub alone can be challenging, especially for those with limited mobility or balance issues. That's where Call Before You Fall comes in! Our bath tub cut outs are the perfect solution to make bathing safer and more convenient. 
With years of experience designing bath safety products that enhance independence at home while keeping you injury-free, our team understands how important it is to provide functional tools that give you peace of mind.
Our customizable bathtub modifications allow seniors to safely step through their existing high-sided tubs without sacrificing use or comfortability. Our experienced technicians will work directly with you during every step of the process – from selecting your preferred modification model down to installation.
Don't let something simple like taking a bath hinder your movement; contact us today!
How Bath Tub Cut Outs Help
Our bathtub cut outs for seniors or people with mobility challenges are designed to provide a safer solution in order to access and exit their bathtubs. As we age or face health issues that limit our stability, it can be challenging to navigate the higher sides of traditional bathtubs.
But our custom-designed bathroom tub cut outs promote comfortability and ease while reducing the risks associated with slipping or falling when getting in or out of the bathtub. These affordable safety modifications help seniors maintain their independence in their own homes.
By installing one of our bathtub cut outs modifications, you can avoid costly bathroom overhauls where ripping everything apart might not always be necessary just because a single fixture is causing trouble.
Benefits of Getting Bath Tub Cut Out from Call Before You Fall
At Call Before You Fall, we pride ourselves on offering top-notch safety solutions and assistance that minimize accidents or falls caused by slippery surface boundaries. Our bathtub modifications focus on providing various benefits, such as:
Increased Independence: Getting a bathtub cut out installed extends independence to seniors while helping their independence and mobility will often less assistance.
Safe Bathing Habits: Seniors who experience mobility concerns can quickly enter and exit, pivoting to remain safe while washing themselves—no need to lift legs over high-sided edges anymore!
Customizable Fits: Our trained specialists will precisely measure the dimensions of your existing walk-in or regular-size bathtubs before completing any project. This ensures our utensils are correctly installed according to your structure, ensuring maximum efficiency even if you have non-standard measurements.
Affordable Solutions: Compared with other "home medical equipment" like specialized shower benches and walkers – installing a bathtub modification is relatively cheap yet impactful enough. 
Getting these remedies helps older residents in Los Angeles maintain consistency with daily routines like bathing calmly and confidently every day without compromise.
Call Before You Fall's highly trained technicians take their time to make sure your needs are met. Contact us today! Your relief from slippery situations starts now!
Shop Toilet Risers | Shop Walk-In Tubs | Shop Bath Lift | Shop Bath Transfer Chairs
Convert Your Bathtub Into a Walk-In Tub.