Overhead and Fixed Ceiling Lifts in Los Angeles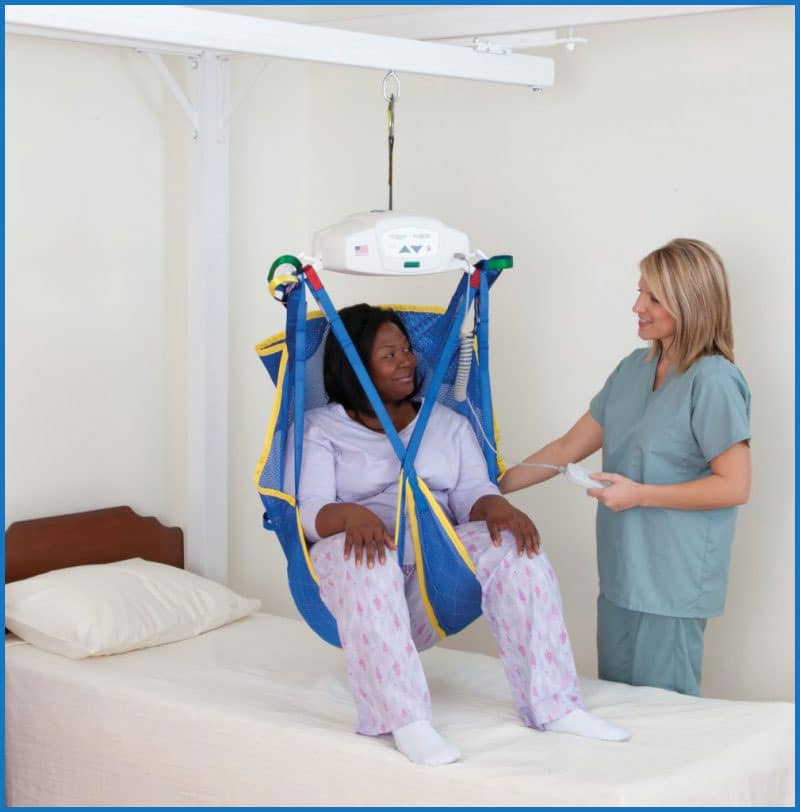 A stationary lifting solution, consisting of a ceiling lift unit mounted on a permanently installed rail system, is an ergonomically ideal alternative that eliminates the need for manual lifting and allows the caregiver to always choose the optimal working stance. The lift system is always in place, requires a minimum of floor space, is very easy to maneuver, provides a large lifting area, and enables both low and very high lifting.
Call Us with Any Questions or to Schedule an Assessment.
Call Before You Fall offers a wide selection of ceiling lift units for all situations, settings and users, offering different lifting capacity, features and functionalities. There are two ceiling lift units available for a track system: a fixed motor and a portable motor. A fixed motor is a permanent fixture on the rail with a weight capacity of up to 1,000 lbs, whereas a portable motor can be used on multiple different systems and has a weight capacity of up to 600 lbs.