Wheelchair Ramps in Los Angeles
We stock one of the largest commercial and residential ramp and inventories in California.  Call us and we will send one of our highly trained Mobility and Safety Consultants (MSC's)  to help with the best ramp option for your property and need.
All of our ramps are configured to your specific application. We offer quick turnaround and professional installations.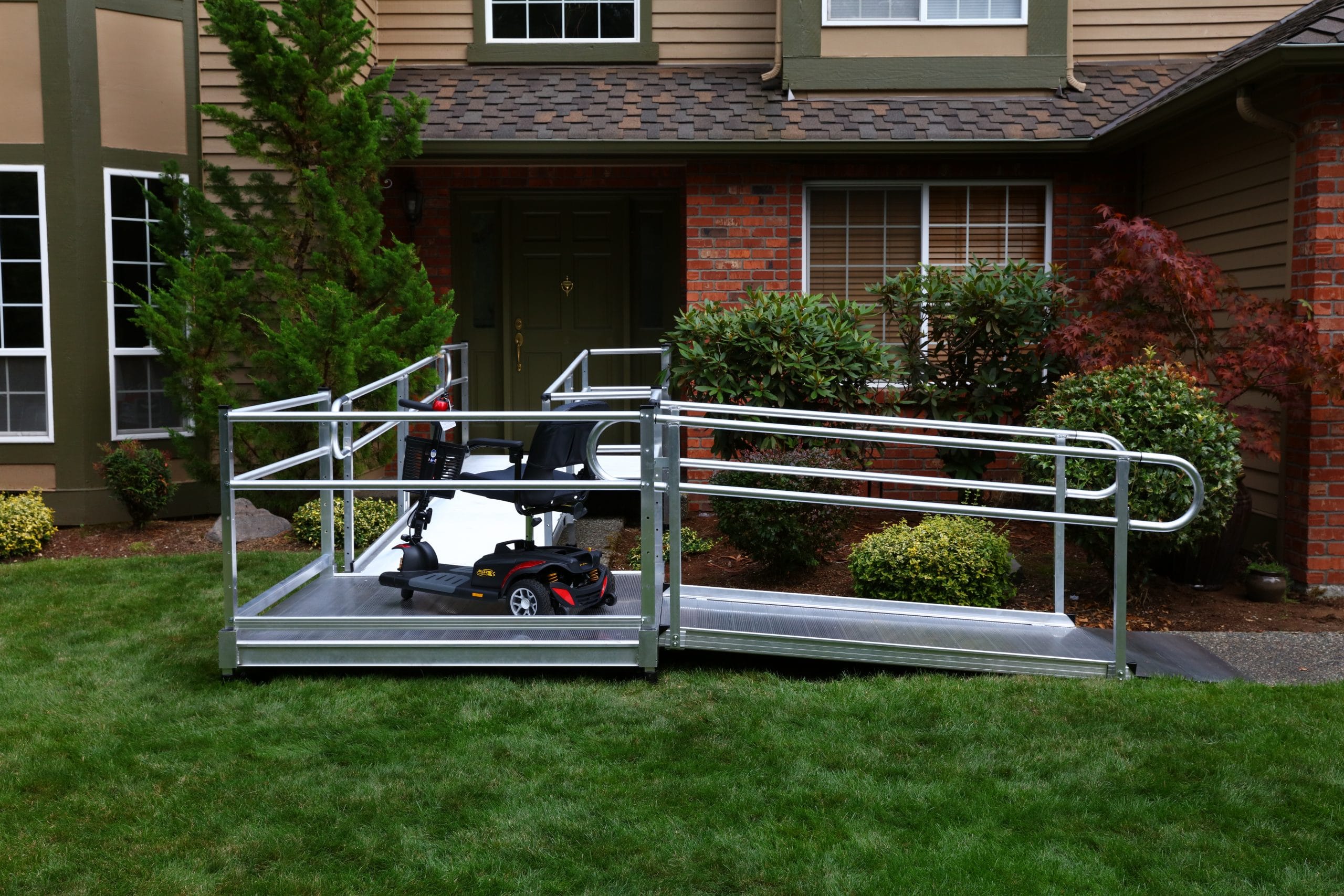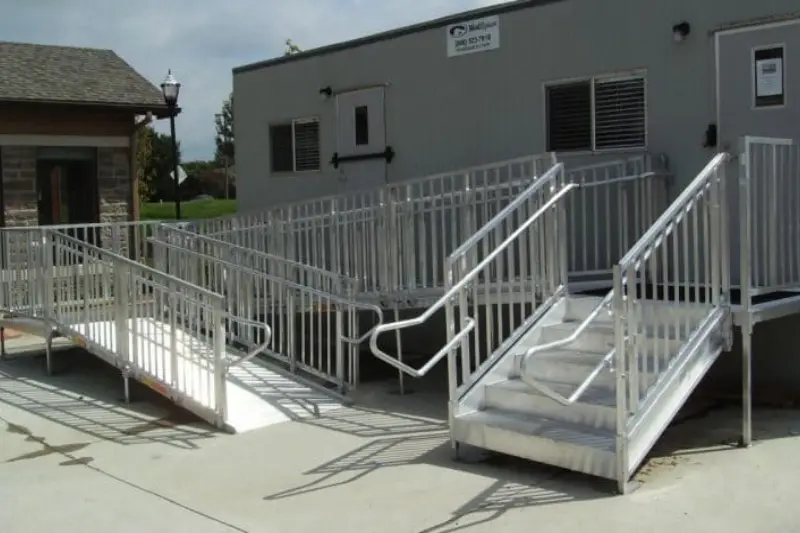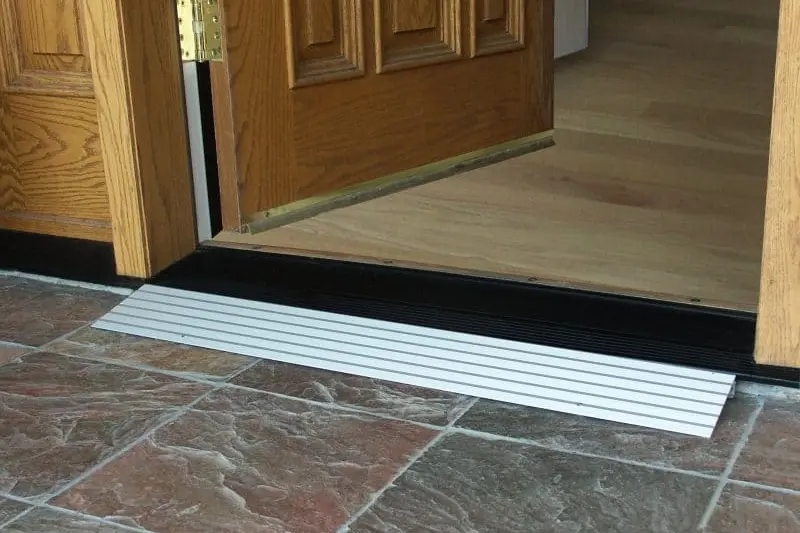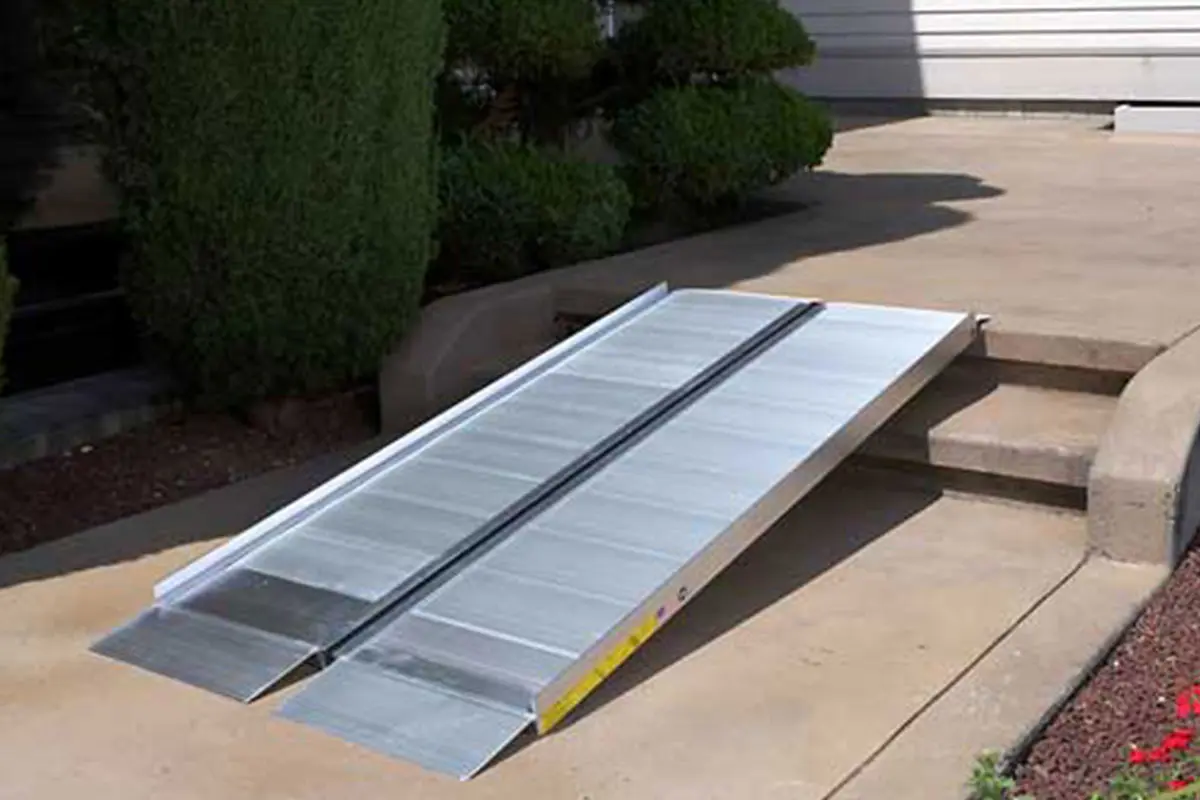 Residential Wheelchair Ramp for Enhanced Accessibility
If you or your loved one has mobility challenges, navigating your own home can become a daunting task. At Call Before You Fall, we offer residential wheelchair ramps to help you access your home safely and independently. 
We understand how important safety is for homeowners who require mobility assistance. That's why our team of experts will design and install the ramp while ensuring all necessary codes for safety and accessibility have been adhered to.
Our residential wheelchair ramps are designed to meet unique individual needs – offering tailored solutions that cater to both personal preferences as well as physical limitations.
Contact us today to learn more about our affordable ramp systems, or reach out to us and schedule an appointment for a home assessment.
What Kind of Residential Wheelchair Ramps Do I Need?
At Call Before You Fall, we want to make sure you feel supported through the entire process of choosing the right kind of residential wheelchair ramp for your home.
Our Mobility and Safety Consultants will work closely with you, listening carefully and discussing options that best meet your requirements while still adhering to the recommended ADA Guidelines for proper ramp application. We offer various types and designs of ramps so that our clients can choose according to their preferences:
Length:

Ramps are available in several lengths, depending on individual situations.

Rise Height:

The height difference between levels can require varying degrees or pitch angles on slopes and minor installations like railings along their sides.

Styles:

From modular systems to portable ramps and temporary folding solutions, we do it all!

Material And Texture:

Our durable aluminum ramps come with solid or mesh options, making style easy while keeping safety a top priority.
Benefits of Getting Residential Wheelchair Ramps from Call Before You Fall
Accessible home living and aging in place are the goals of many homeowners who face mobility challenges. At Call Before You Fall, we understand how important it is to maintain your independence and live in a safer environment in your own home. Here are some proven benefits of getting residential wheelchair ramps installed by us:
Safety:

Our modular ramp systems meet all necessary codes for safety and accessibility, providing peace of mind to those with disabilities. This reduces the risk of falls and improves safety.

Easy Access:

With our fully customizable solutions, you have easier access on even steep inclines or high porches.

Improved Quality of Life:

Our ramp installations provide a pathway to a more comfortable daily life and enable individuals with reduced mobility disorders who would previously be stuck inside their homes owing to difficulties in negotiating stairs and steps.

Quick Installations And Affordable Costs:

We offer fast installations without compromising on quality. We also focus largely on affordable cost structures, which end up being much more reasonable than other similar services available in the market today.
At Call Before You Fall, our commitment to quality service and friendly customer care ensures homeowners can confidently rely on us for all their residential wheelchair ramp needs. Contact us now if you're considering an investment in a practical solution that will improve both the accessibility and flexibility levels around your home!