Super Pole Grab Bar in Los Angeles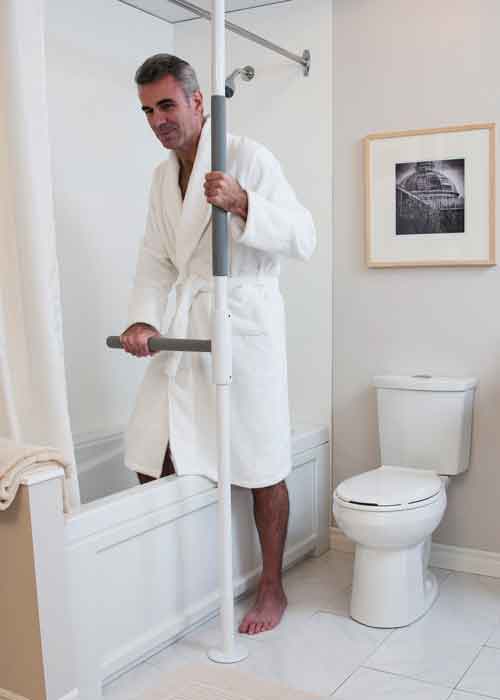 SuperPole is ideal for any type of room. It provides functionality and stability for people that need to use it the most. Its easy to use and makes it adjustable to any room in your home. You can use it for bathroom safety, or as a grab bar for your bed, the SuperPole is a multi-purposed tool that helps you with all your needs.
Super Pole are heavy duty that support users up to 450lbs when standing. Pole installs easily without marring the floor or ceiling. Has a comfort grip and easy to support.
FEATURES
SuperPole is a floor-to-ceiling safety pole installs in minutes via tension between floor and ceiling, easy to relocate or remove with no damage to ceiling
As mobility needs change, accessories can be added onto the SuperPole to offer more advanced support (see SuperBar)
Fits ceiling heights 93″ to 99″
Installation options sold separately for higher ceilings and angled ceilings
Anti-microbial white powder coat finish
Latex-free, non-slip, PVC closed foam grip material
SuperPole supports up to 300 lbs.