Patient Lift in Los Angeles
WE OFFER FREESTANDING AND FIXED LIFTS AND VPL's FROM TOP MANUFACTURERS
A Solution for Every Situation
Solutions for active users: Call Before You Fall's transfer-assistive devices help the caregiver activate the user while stimulating a natural movement pattern, which strengthens the user's muscles and provides a sense of independence.
Solutions for active and somewhat active users: Call Before You Fall provides devices for manual supine and/or sitting positioning such as turning in bed, moving higher up in bed, and positioning in wheelchair.
Solutions for passive users: Call Before You Fall offers lifting aids such as mobile lifts, rail systems, ceiling lifts, lifting slings and lifting accessories for mechanical lifting of passive users in most transfer situations.
Call Before You Fall Offers
Ceiling track and mobile lifts for use at home, in hospitals, group & nursing homes or veterinarian hospitals.
Lifting and transfer solutions for active and passive users up to 1,000 lbs.
Products to assist caregivers with manual and mechanical lifts, sit to stand, ambulation support and safe transfers
Comprehensive safe patient handling and mobility solutions
Factory trained technicians
Professional installation and training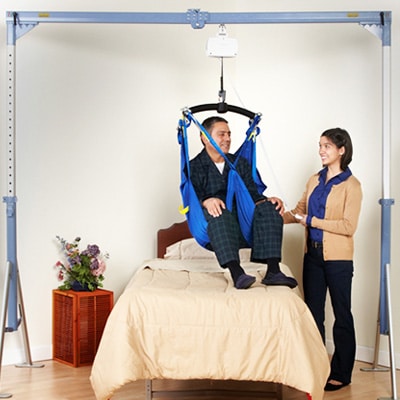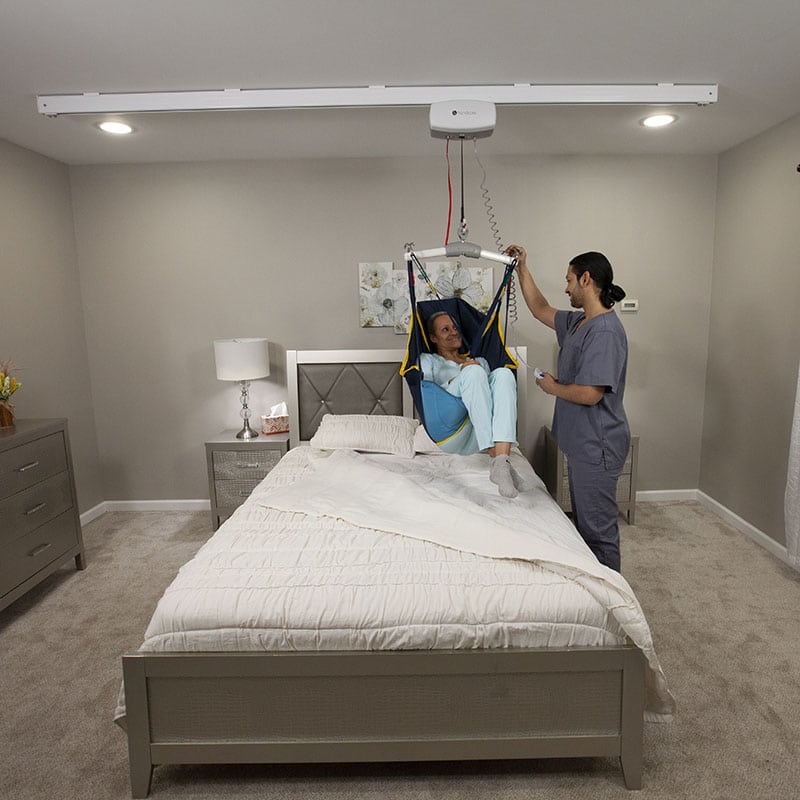 Overhead or Fixed Ceiling Lifts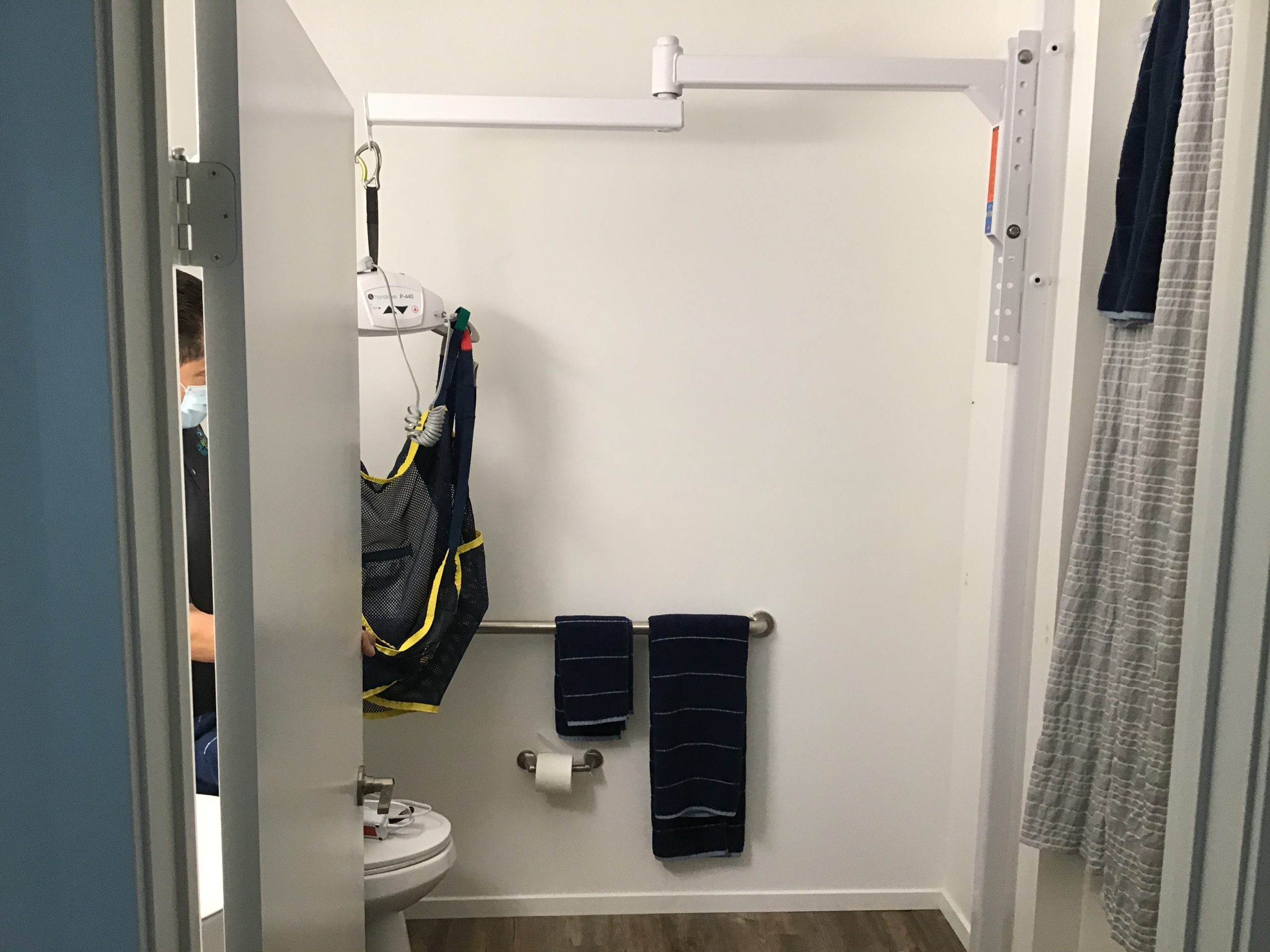 Vertical Overhead Patient Lift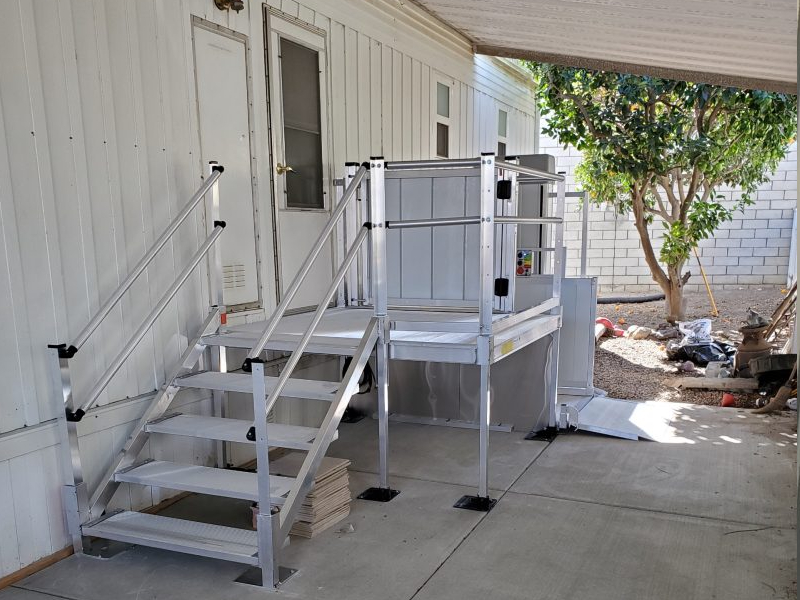 Request A Home Assessment
Does your home need modifications to make it safer and more accessible for yourself or someone you love? Call Before You Fall can help.