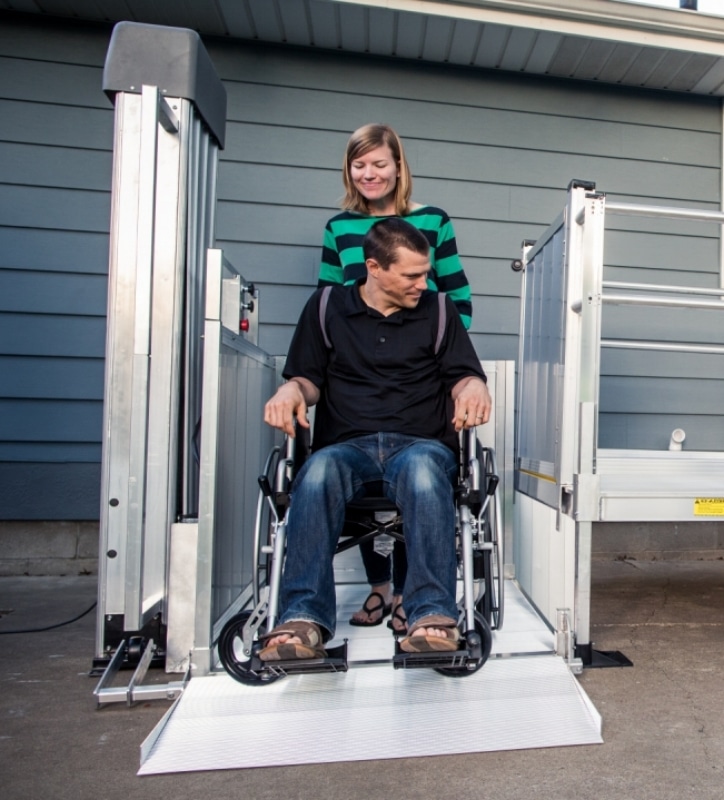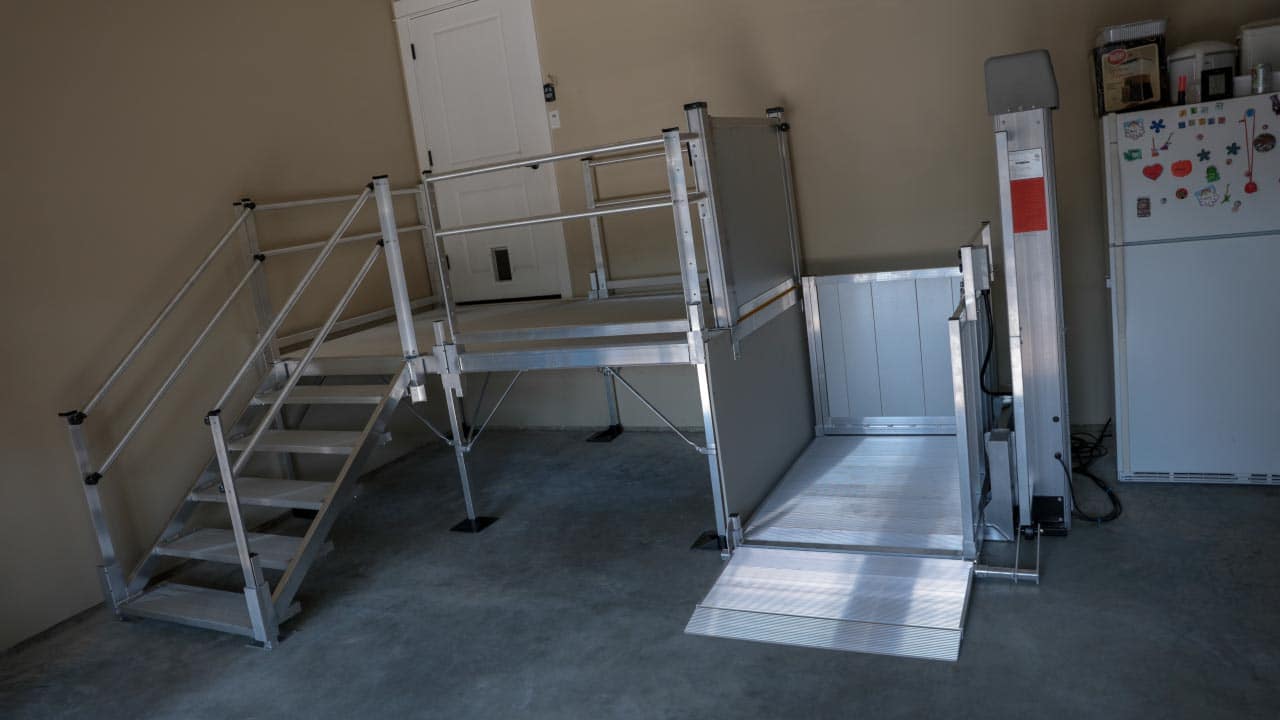 Installation
Same day installations available.
Removal of the unit and track leaves minimal footprint.
Safety – Operational in upward direction, the lift is well-fitted with an undercarriage platform safety pan obstruction detector. The detector detects any obstruction easily and stops the lift by putting less than 15 pounds of pressure.
Diagnostics – The LED lights on the control box ensure high visibility for troubleshooting purposes.
Control Box – Multi-positional control box operates with keypad and it features low pressure, large and mushroom head control switches including the emergency stop switch.
Universal Access – Entry ramp (24 inch) is self-actuating and easy to assemble. Entry/exit is on either side of the platform. As a safety measure, the ramp folds upward for preventing the chances of accident.
Adaptable Unit – For meeting varied requirements of individuals, the lifts are configured with multiple lifting heights and platform.
Product Description:
The PASSPORT® Vertical Platform Lift takes safe access to the next level, providing a quiet, smooth ride to your next destination. This Vertical Platform Lift is used most commonly for individuals with limited mobility and is the perfect solution for any difficult pathway, porch, or platform. The PASSPORT features durable aluminum construction and is the lightest residential platform lift on the market, weighing an estimated 300 pounds lighter than comparable steel units.
Pricing
Contact us for pricing details, including installation. Same-Day Installation Available.
The Call Before You Fall Advantage
Preventative maintenance service appointment at the one-year-mark ($350 Flat Fee)

Lifetime warranty on motor parts*


1-year labor warranty on parts covered by lifetime warranty
Installation & delivery by factory trained and certified technicians

Free Home Assessment (We will evaluate the holistic accessibility needs)

Local showrooms and service departments
*Applies to original owner of new VPL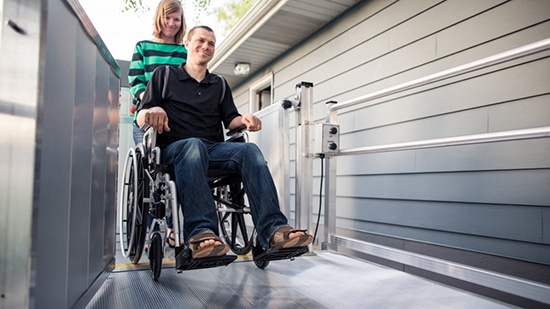 Learn more about the EzAccess Vertical Platform Lift.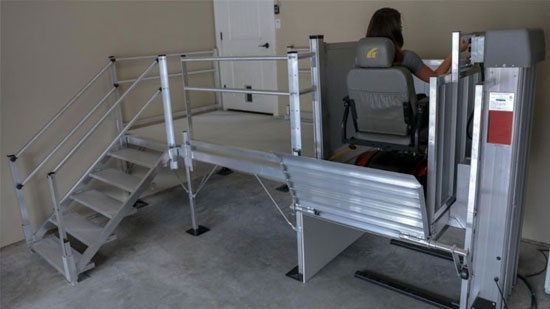 Learn more about the requirements for installation.
Improve Your Mobility and Safety with a VPL. Request a Home Assessment Today!