Wheelchair Lifts in Los Angeles
WE OFFER TWO OPTIONS FOR PORTABLE WHEELCHAIR LIFTS. PLEASE CALL ONE OF OUR MOBILITY AND SAFETY CONSULTANTS FOR MORE INFORMATION.
Portable lifts are a great alternative to costly construction and are also a great tool for those who travel as well as an emergency backup for getting down the stairs.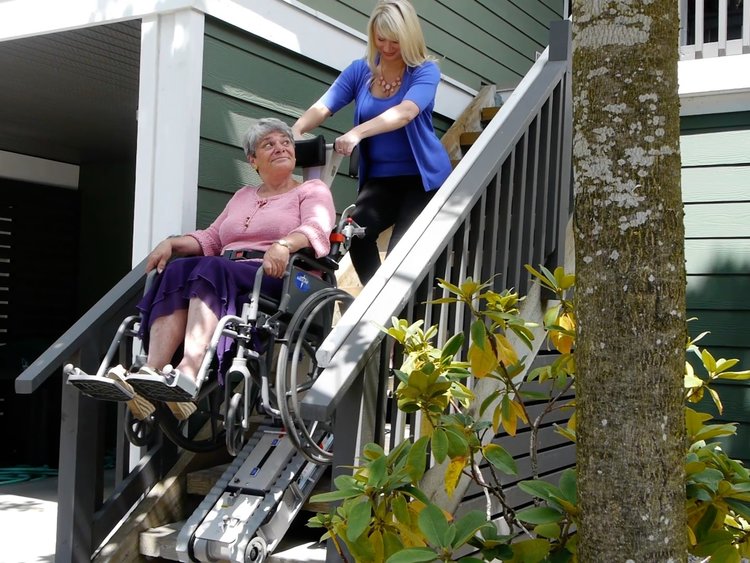 Stair-Trac
The Stair-Trac is a portable wheelchair lift that attaches under most standard wheelchairs and can be used indoors or outdoors. It allows an attendant to easily move a person in a wheelchair up and down stairways with the touch of a button. The Stair-Trac is an affordable access solution that is available immediately.
On school field trips, church excursions or weekend drives, this portable wheelchair lift is easy to load into vehicles using the optional loading ramp and fits in most car trunks.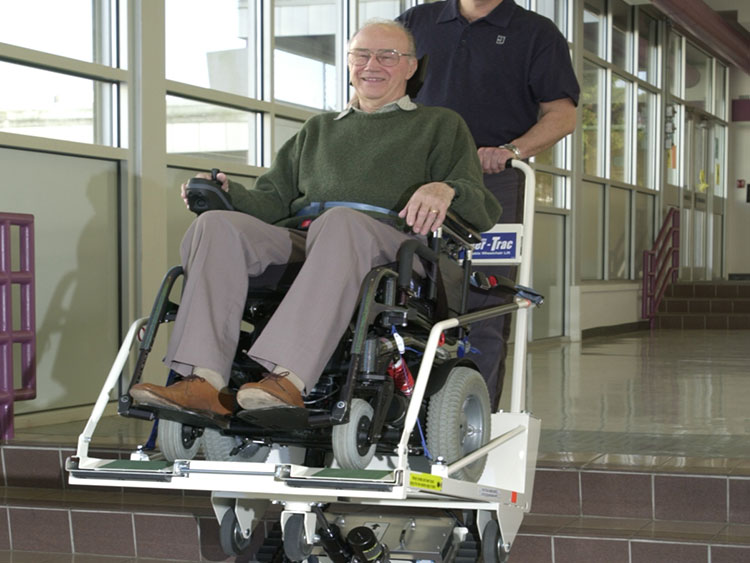 Super-Trac
The Garaventa Super-Trac is a portable wheelchair platform lift that provides instant, affordable accessibility where stairways are a barrier. The unique platform design accommodates all types of wheelchairs including power, child, sports and conventional adult wheelchairs. The Super-Trac is easy to operate, robust and incorporates many safety features.
No costly building renovations, installation permits or licenses are necessary with Super-Trac. For a quick, affordable, accessibility solution, check out the Super-Trac portable wheelchair lift.
Request A Home Assessment
Does your home need modifications to make it safer and more accessible for yourself or someone you love? Call Before You Fall can help.