VPL ( Vertical Platform Lift) in Los Angeles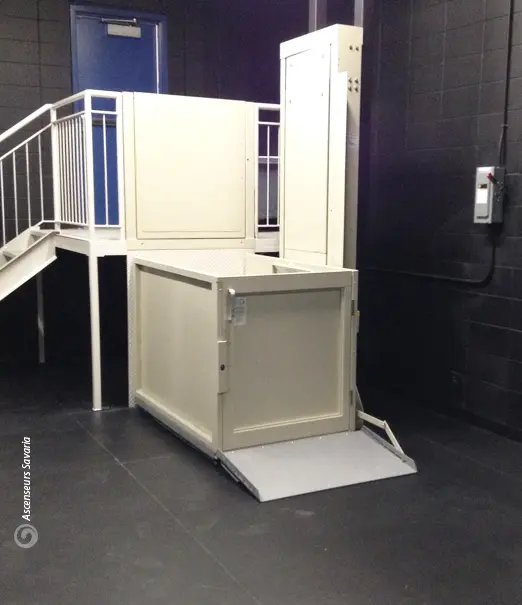 We offer multiple options when it comes to traveling vertically. A vertical platform lift is often a better solution to ramps or elevators.
Learn more about the high-quality brands we offer below, or contact us now to set up a free in-home assessment.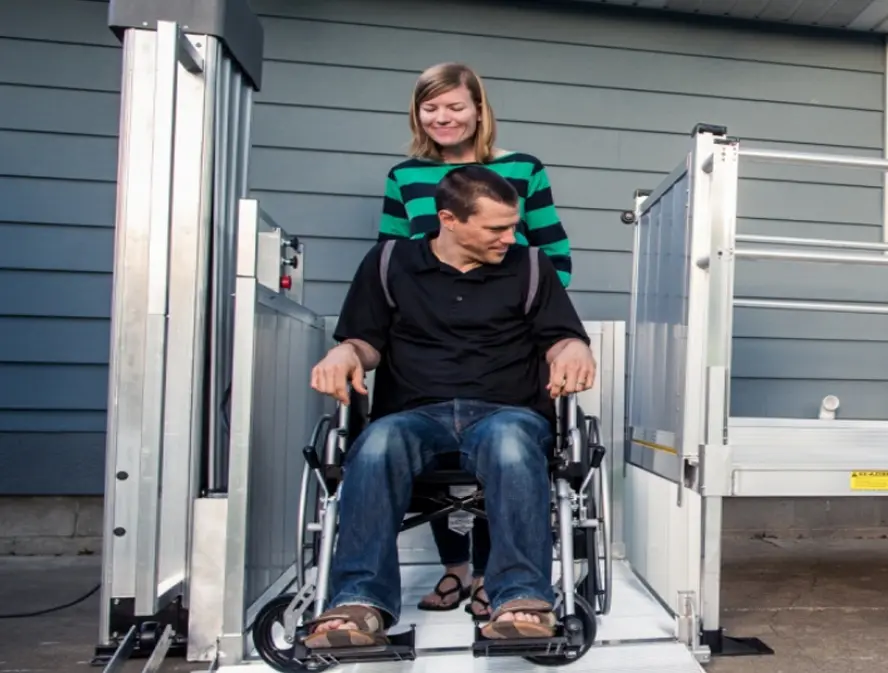 Vertical Platform Lift for Sale in Los Angeles
Welcome to Call Before You Fall, your most trusted source of mobility safety products in Los Angeles, and we want to introduce you to our vertical platform lift for sale – one of our best-selling products! 
Our vertical platform lift (VPL) is perfect for any homeowner who wants an easy and secure way to access different levels inside their home. With its user-friendly features and various customization options available at competitive prices, it's no surprise that many homeowners are considering this versatile lifter as an investment.
Whether you require a residential vertical platform lift or multiple ones installed on other floors or areas in your property all over Los Angeles, make sure the reachability is made safe by preferring a certified team like ours.
Call us today so we can help assess which lift system is right for you! Feel free to browse through the options and check out our exclusive deals on vertical platform lift home models.
How Vertical Platform Lift Helps
Vertical platform lifts are designed to keep you and your loved ones safe and secure while offering smooth transportation between different levels of your home. They're ideal for seniors or anyone with mobility challenges who wants to maintain their quality of life without risking injuries caused by stairs or other obstacles.
Our VPL for sale is convenient, reliable, energy-efficient, and easy to use. You can customize it according to your specific needs, whether it is installed indoors within the house or outdoors on front/rear steps. From maneuvering tight turns on staircases that would otherwise be difficult to pass quickly now becomes achievable- it has never been so straightforward!
Investing in this type of lift ensures an enhanced level of independence along with increased safety measures inside homes.  
Benefits of Getting Vertical Platform Lift for Sale from Call Before You Fall
Homeownership is a fulfilling experience, but it comes with its own set of challenges. One such challenge is dealing with mobility issues, which make it harder to access different levels inside homes. Luckily, this issue has been addressed by modern innovations like vertical platform lifts.
Here are some benefits that you could get when you choose Call Before You Fall as your VPL provider:
Customizable options: Our lifts can be tailored to fit any size or style requirement, so they perfectly match your unique needs.
Safe and secure: With safety features such as handrails, non-slip surfaces, and emergency stop switches, you ensure maximum safety at all times.
Indoor or Outdoor installation ability: The VPL system can bear heavy loads, making it safe even during bad weather conditions and ensuring optimized indoor/outdoor use.
User-friendly Operating System: Easy-to-use controls make operation simple even under challenging circumstances. 
Affordable Pricing: Now get amazing deals on our wide range of vertical platform lift home models, specially designed with different budget ranges in mind.
Let's not forget how getting a residential vertical platform lift means less stress on joints like the hips, knees, and ankles. Don't let the accessibility issue affect mobility. Take advantage now by calling one of the certified team members today.
Shop Vertical Overhead Patient Lift | Shop Overhead Fixed Ceiling Lifts | Shop Portable Pool Lift | Shop Transfer Lift Systems