Commercial Ramps in Los Angeles CA
We Have One of the Largest Inventories in California.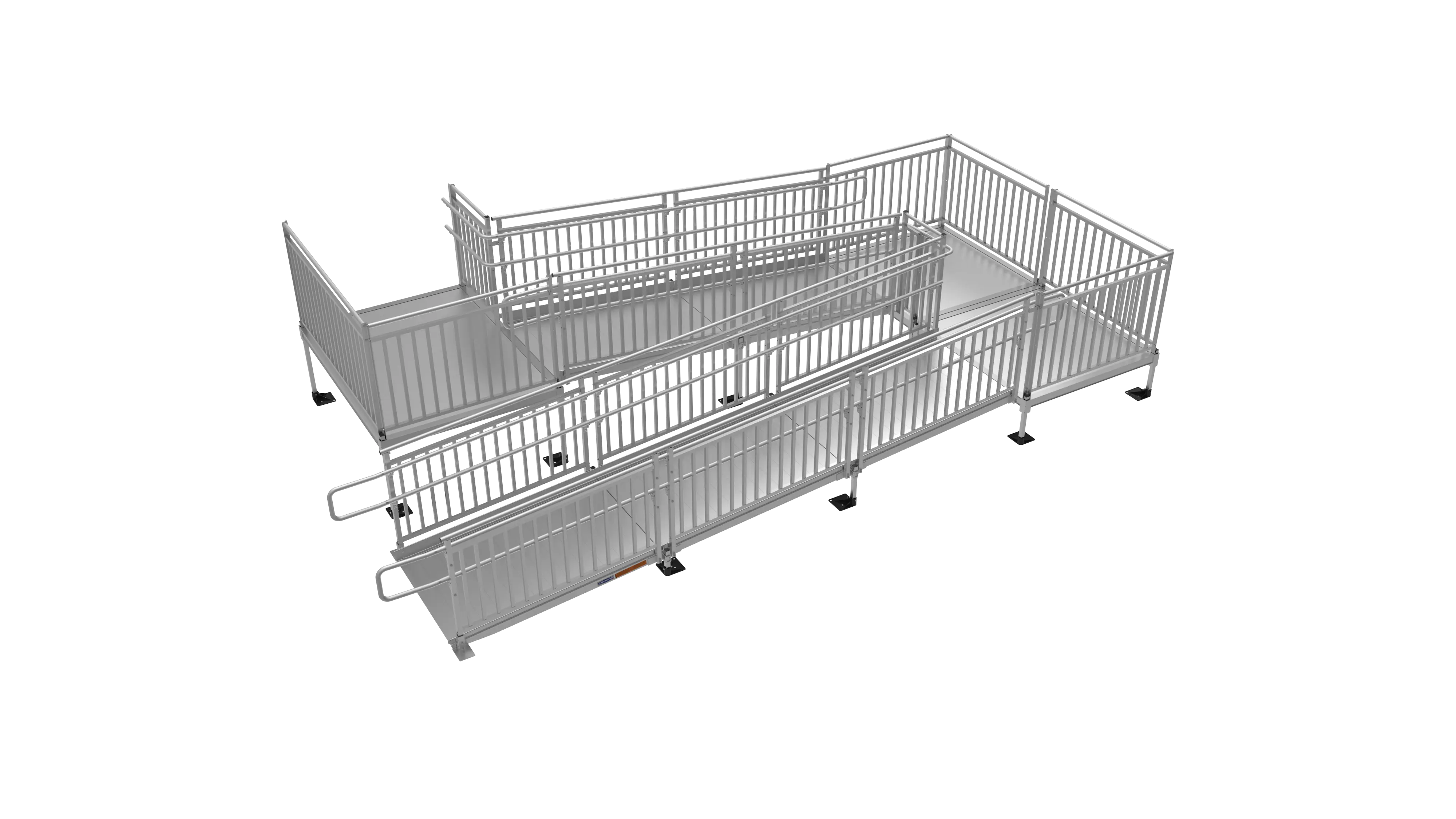 Our ADA compliant commercial ramps include:
Modular ramp systems
Custom aluminum ramps (solid, mesh, or powder-coated to match the aesthetic of your building)
We offer a wide range of commercial-grade, ADA-compliant portable and modular ramps that can be customized for your needs.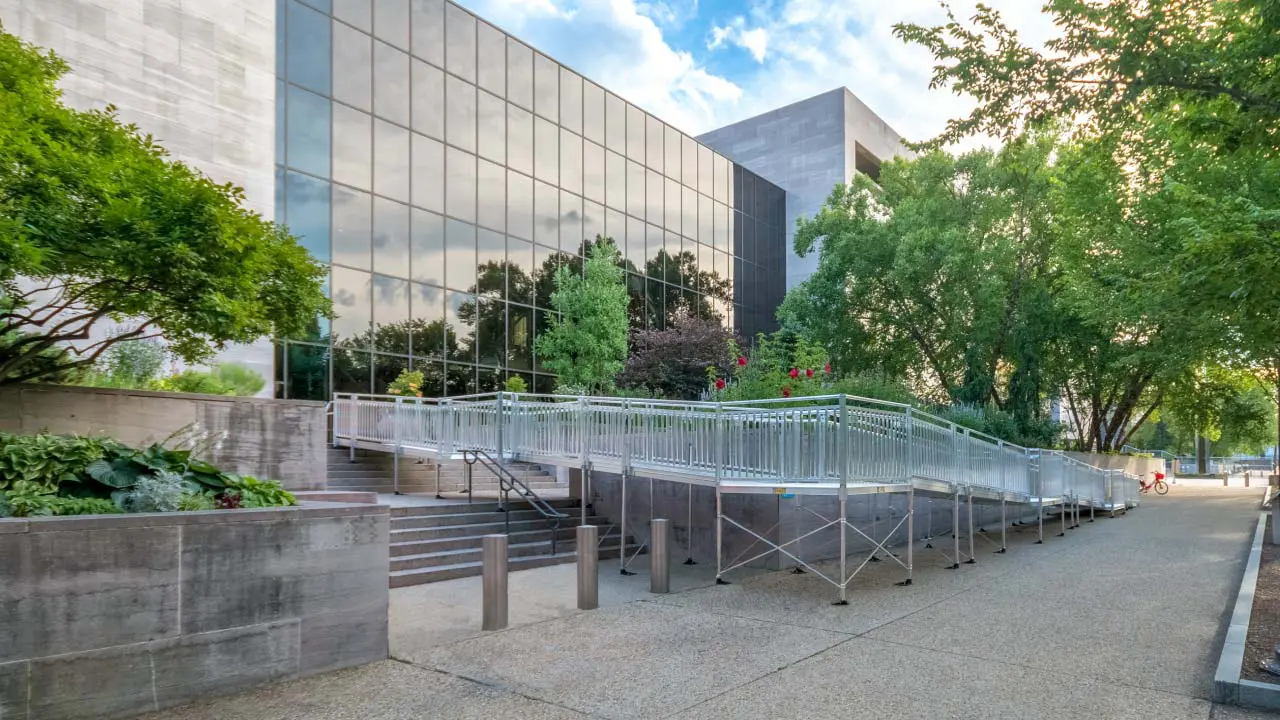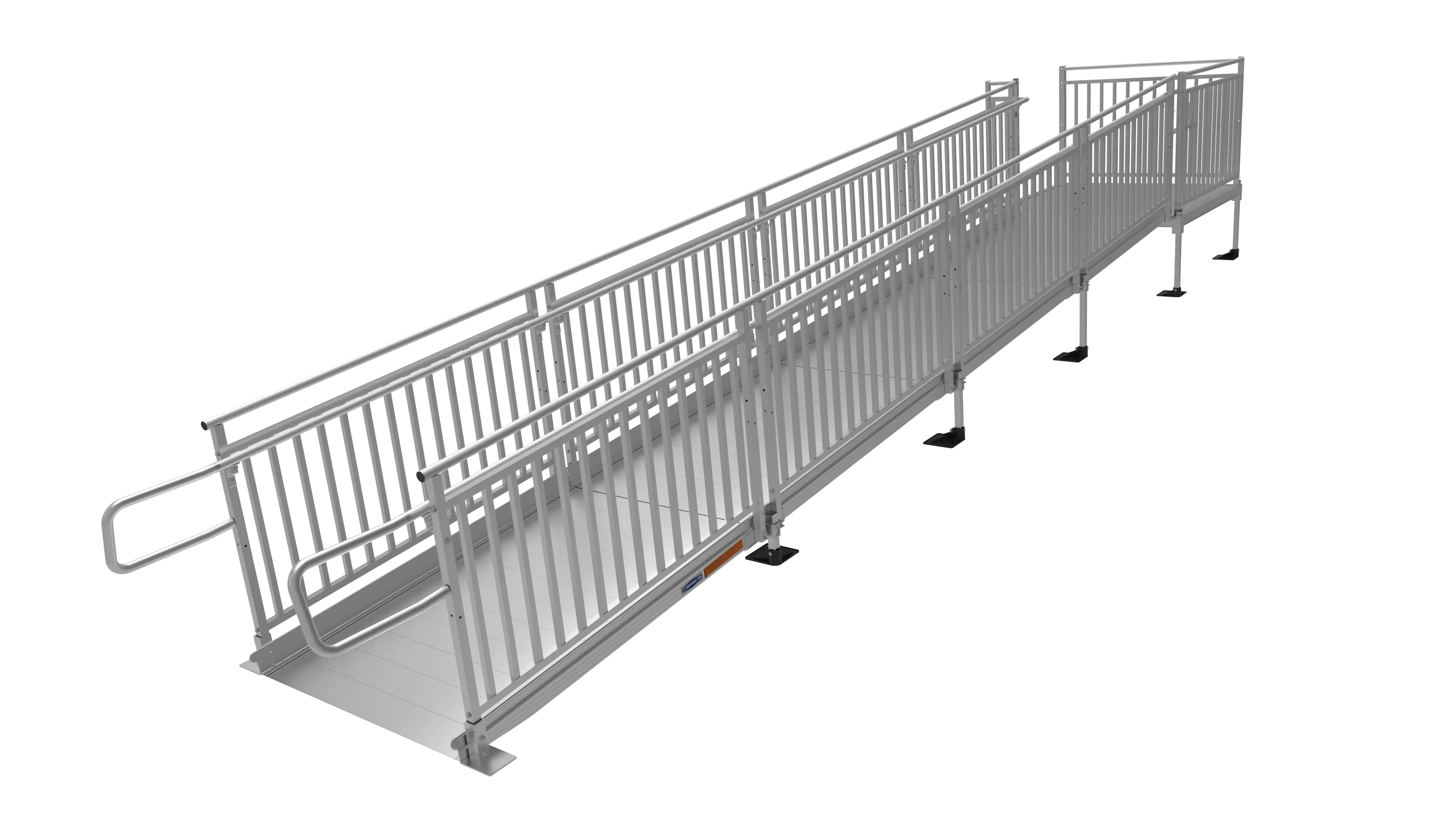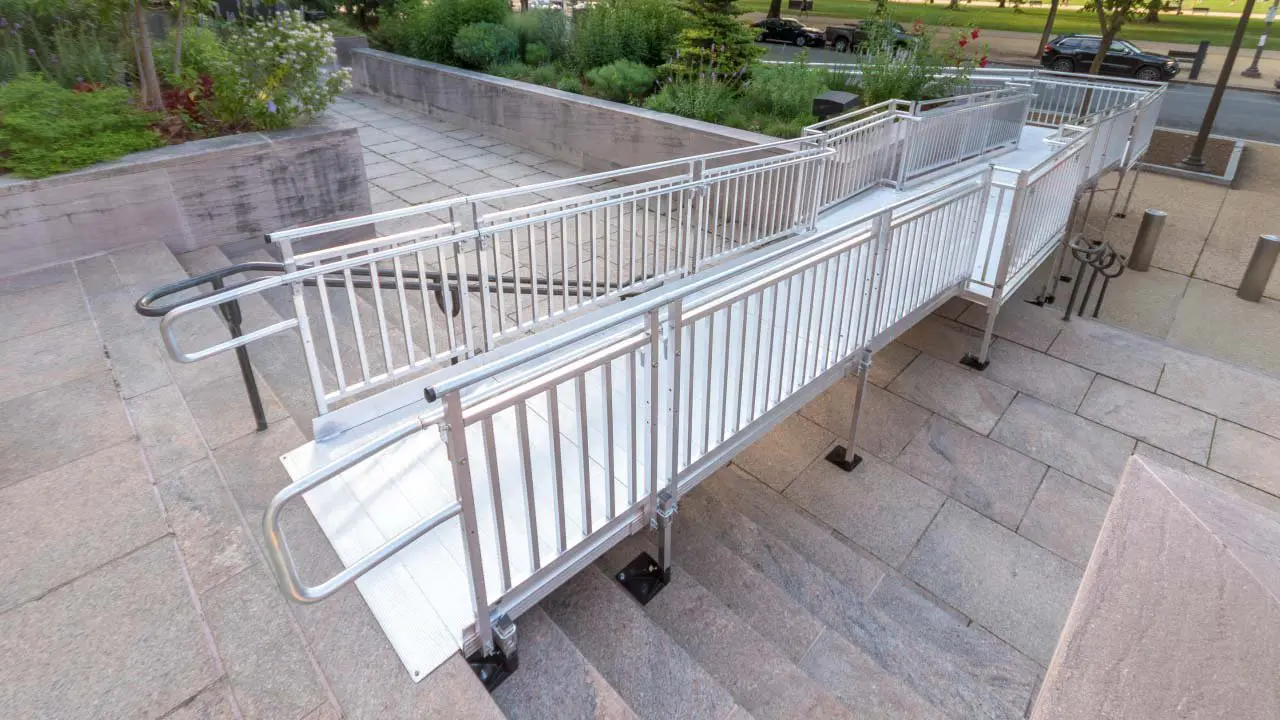 Available in a variety of styles and sizes, our ADA compliant ramps can make your commercial property accessible for visitors and employees.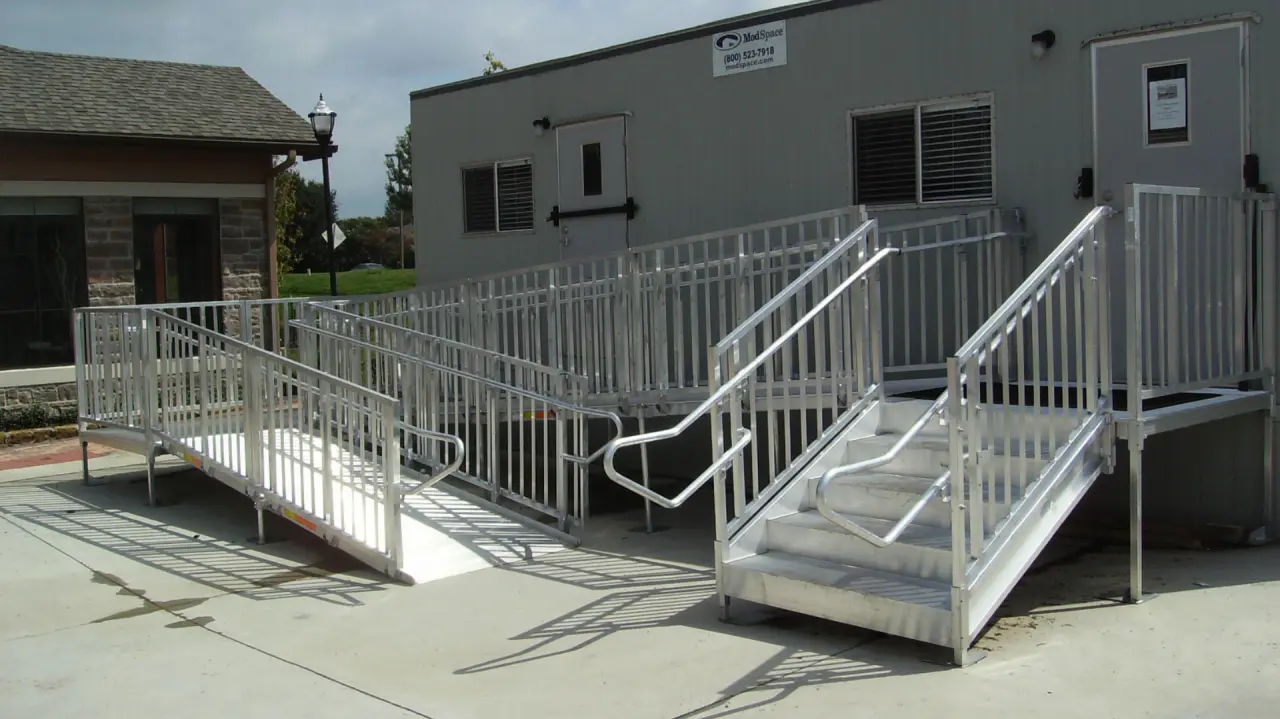 Commercial Ramp Benefits:
ADA compliant
Continuous handrails for safety
Adjustable heights and slopes available
Strong, durable, rust-free construction
No maintenance necessary
In-stock options available
Professional, timely installation within days
Affordable options
Modular ramp systems can also be purchased and installed for municipal buildings, such as schools, universities, churches, museums, arenas, and restaurants. Aluminum modular ramps are an excellent alternative to high-maintenance wood ramps. Commercial handicap ramps can provide safe and easy access for all visitors, regardless of their mobility needs.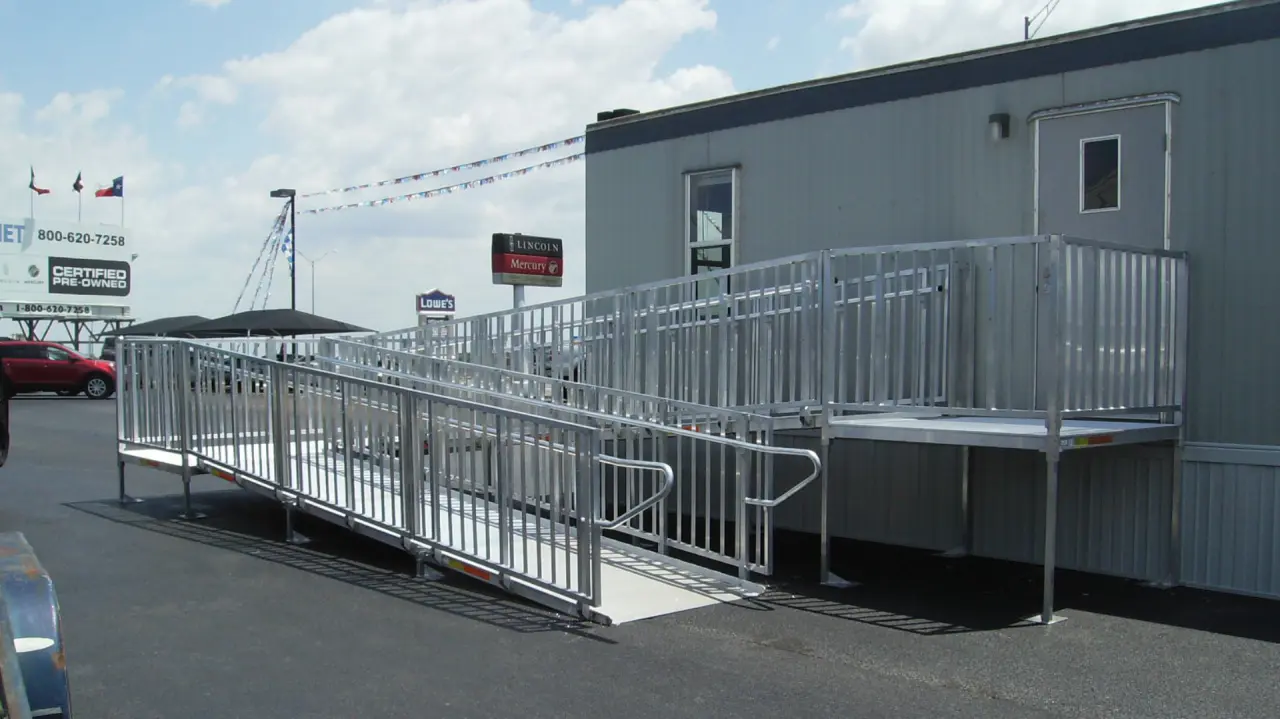 Interested in a commercial ramp? Request a free on-site assessment today!