Support Station By Rifton in Los Angeles
Dignity.  Convenience.  Possibilities.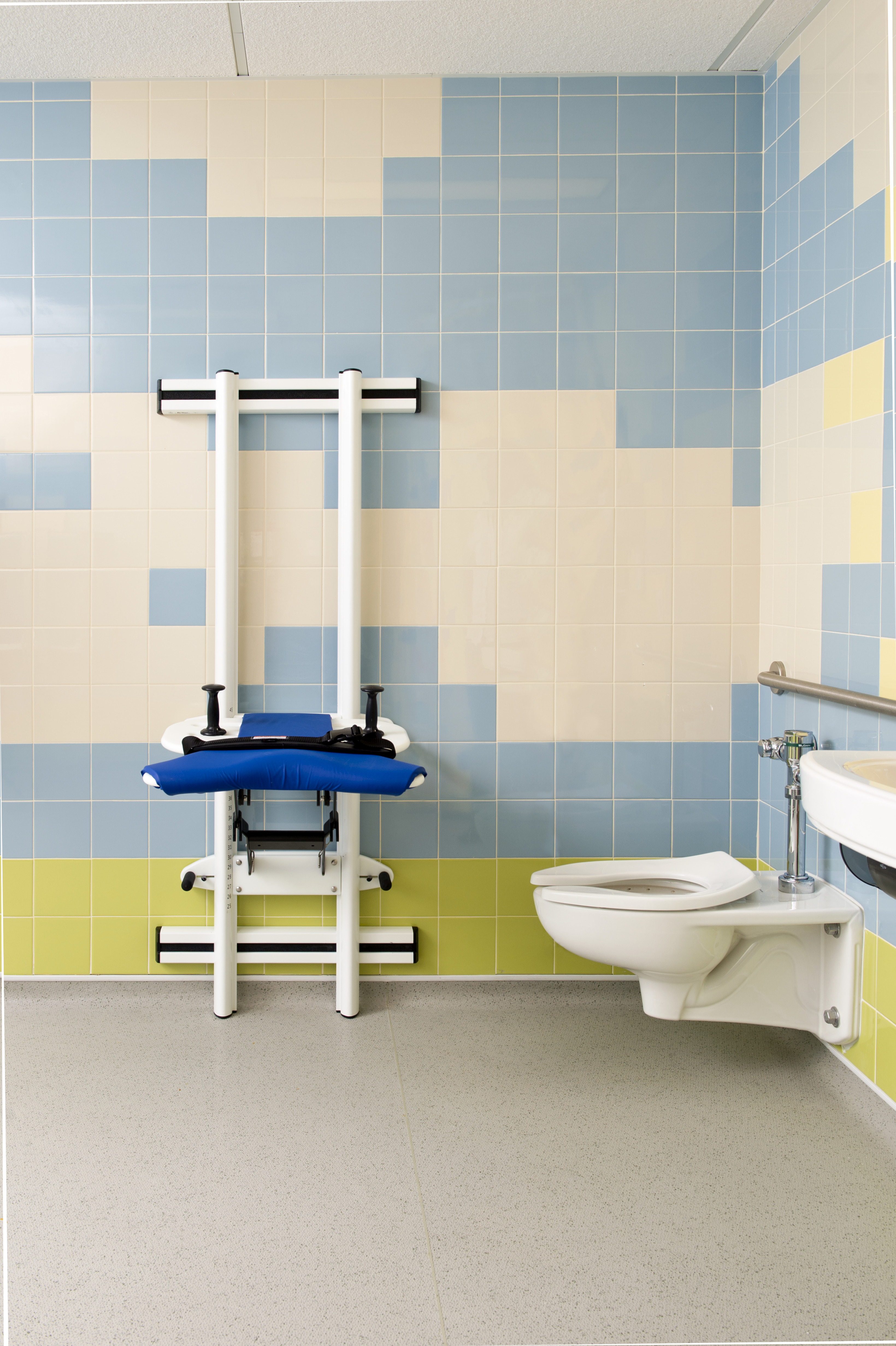 See what a difference 90° can make.
Greater  dignity and independence: Putting an end to infant-like, horizontal hygiene can have dramatic emotional benefits. Even people with very limited weight-bearing ability can now participate in their own personal care.
Improved safety for caregivers: Eliminating transfers to a mat or changing table means less lifting and wrestling with clothing, plus clothing and skin are more accessible – so the process is healthier for everyone.
Practice in strength and skill building: Using their own strength and skills to transfer and support themselves users improve weight-bearing and motor skills over time.
Less time out: Faster than horizontal diapering the Support Station lets everyone spend less time on hygiene and more time in class, in therapy or simply enjoying life.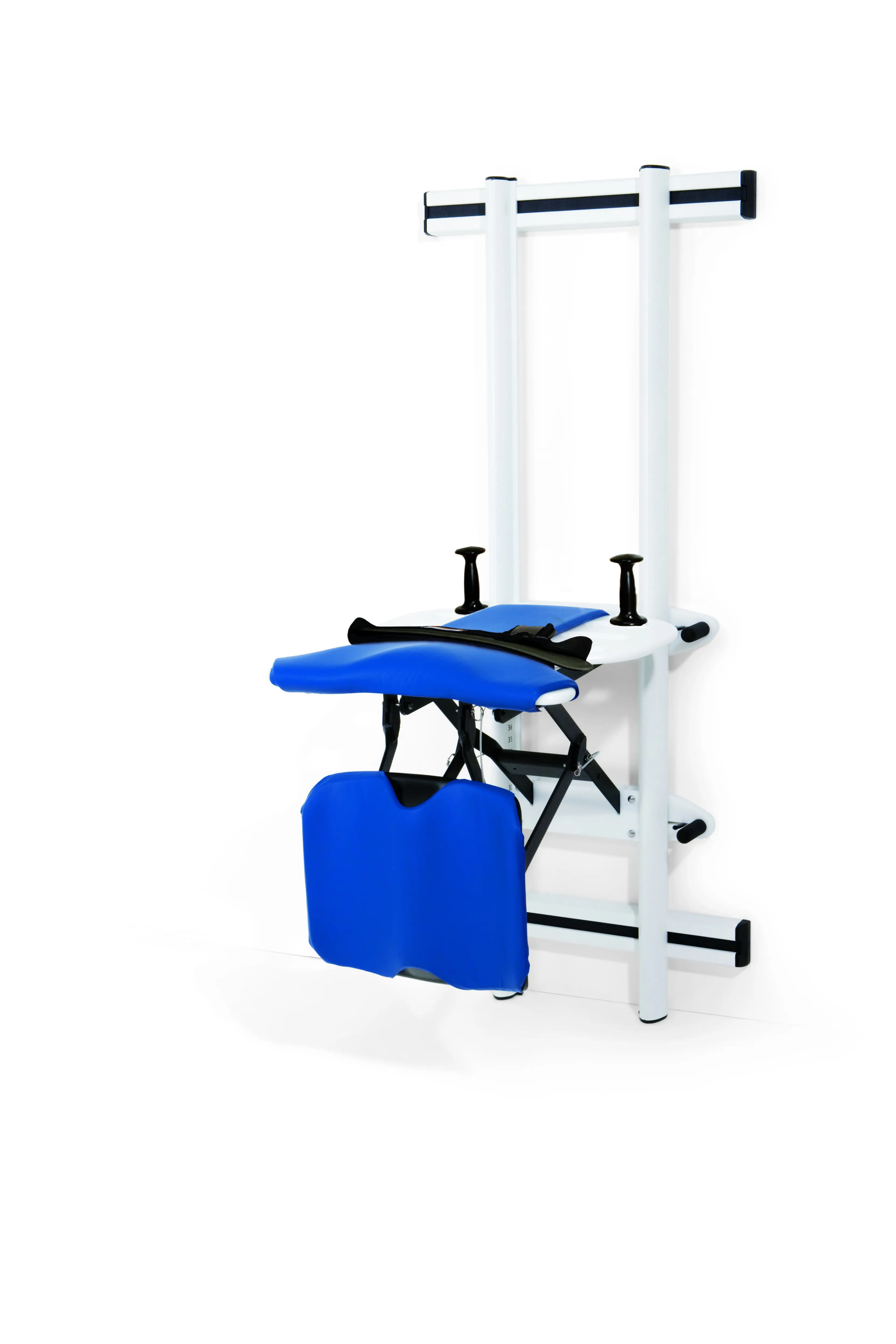 The Support Station brings new dignity, convenience and possibilities to hygiene care for people with disabilities.
The Support Station's unique features enable even partially weight-bearing individuals to receive hygiene care or a diaper change in an upright position – making the process more dignified, improving access to clothing and skin, and eliminating heavy lifting on the part of the caregiver.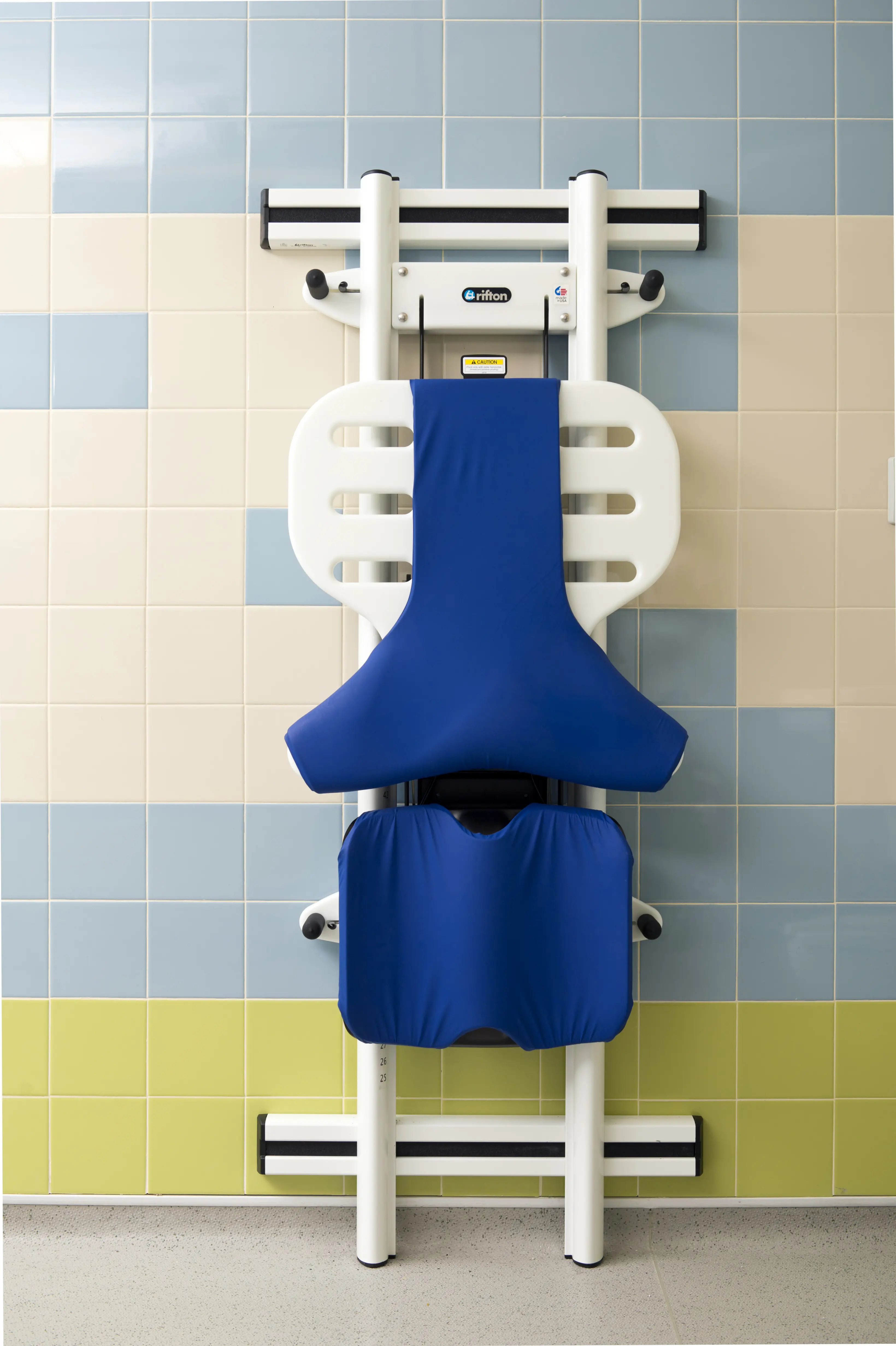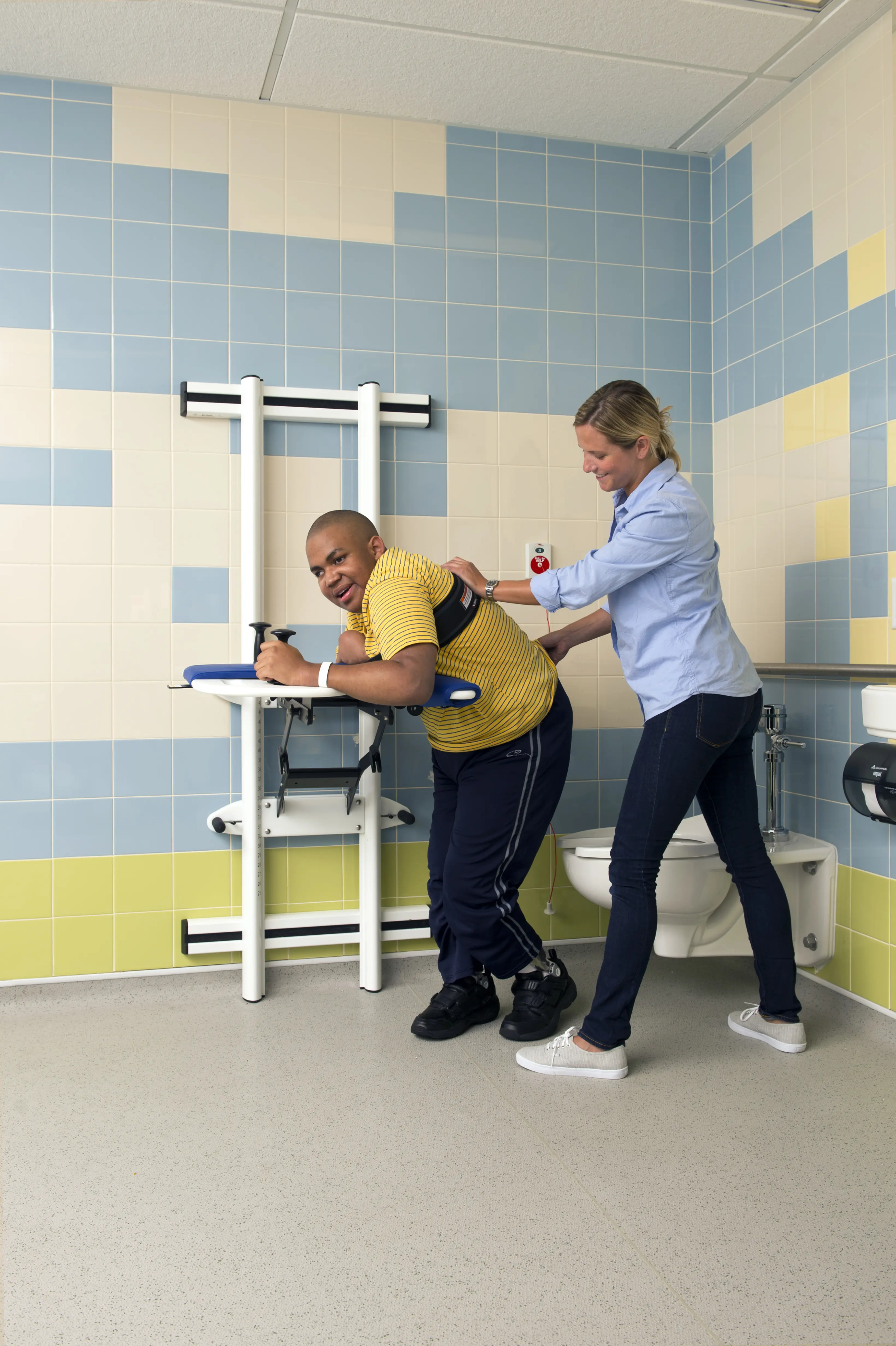 With the Support Station clients assist in the sit-to-stand transfer using their own strength and skills to participate in their care. Over time clients using the Support Station actually improve their standing and toileting skills – paving the way for greater independence and better health.
Install the Support Station to use with a rolling commode or as a transfer aid to a stationary toilet.
In facilities around the country the Support Station is making a dramatic difference for clients with disabilities and their caregivers.
Rifton Support Station in Los Angeles
Looking for a bathroom safety appliance that promotes independence and ensures maximum comfort while bathing? Look no further than Call Before You Fall's Rifton Support Station! Our state-of-the-art support station provides unparalleled stability, security, and peace of mind during bath time. 
The Rifton Support Station is designed to be easily adjustable to cater to different levels of mobility requirements; hence, its versatility makes it perfect both at home and as an in-patient facility. Even better, with the quick-release mechanism fitted to this charming product, you won't have trouble using different-sized limbs or drawers around your tub.
This must-have piece of equipment offers excellent support when entering and exiting your bath without causing undue embarrassment or hindrance because our overall design seeks some exemplary elegance that blends well even in classic interiors! 
Our team at Call Before You Fall understands how important independent living can be, especially after an injury, While taking essential precautions, maintaining dignity comes first!
So, secure yourself today with our amazing solution for comfortable bathing! 
How Support Station by Rifton Helps
The Rifton Support Station makes bathing safer and more comfortable for people with mobility issues. Its sturdy frame provides a secure base to help prevent slip and fall accidents while you're entering or exiting the bath.
With fully adjustable leg height as well as lateral weight distribution ability found in its wrap-around quality seat, our support station can accommodate each person on an individual basis, thus offering tailor-made solutions suiting every preference effortlessly!
Plus, our quick-release system enables the user to get into any position they desire without difficulty, making personal hygiene practices much easier.
Gone are the days of relying solely on someone else during bath time! Join hundreds of satisfied customers who have already made Rifton Support Station their go-to solution for bathroom safety.
Benefits of Getting Rifton Support Station from Call Before You Fall
We know how frustrating and dangerous it can be to navigate a bathroom with limited mobility. That's why we're proud to offer our state-of-the-art Rifton Support Station – a one-stop solution that guarantees safety and ease while using your shower or bath.
Here are some benefits you can expect when you get the Rifton Support Station from Call Before You Fall:
Unmatched Stability: Our product is designed with an emphasis on providing support for users dealing with varying levels of mobility challenges. The sleek design ensures zero movements, even under complicated circumstances.
Easy Adjustments: Unlike most other support stations on the market, our device caters to every height requirement and is user-friendly regardless of size or length of work! Incorporated fittings enable customization, which is convenient if multiple household members need access!
Superior Comfort: The seats have been specially crafted to ensure maximum comfort, ensuring that users no longer strain themselves during bathing experiences. This may take up either stool format or be solidly imposed, plus seatbelt upgrades are available!
Peace of Mind for Users and Caregivers Alike: Our products come equipped with fail-safe mechanisms such as quick release, so otherwise unprovoked incidents won't occur! Plus, this assurance helps dispel tension amongst all parties involved, whatever emergency could arise!
With these unparalleled enhancements coupled together into one refined piece, the installation will take mere minutes, resulting in peace for everyone aware of safety needs. Order yours today through Call Before You Fall now before discomfort catches up!
Shop Bath Lift | Shop Bath Transfer Chairs | Shop Grab Bars | Shop Non Slip Coating