Outdoor Curved Stairlifts in Los Angeles
Installation
Timely stair lift installations to accommodate your schedule.
Rails are mounted to the treads of the stairs and do not require a wall for support.
Removal of the unit and track leaves minimal footprint.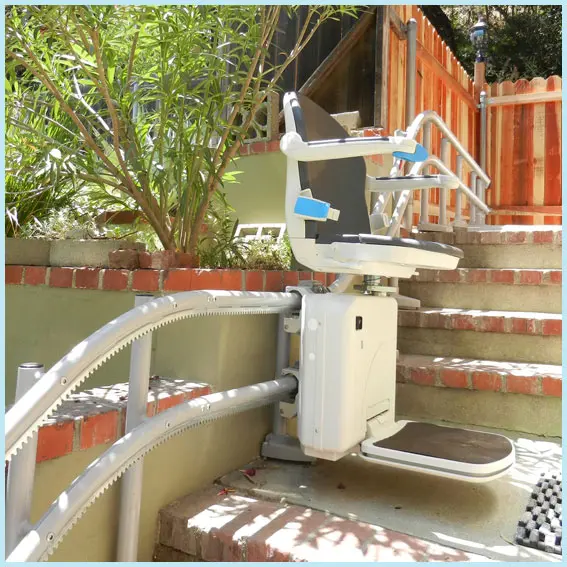 Learn more about all the safety features and benefits of a custom outdoor stairlift.
Pricing
Curved stair lifts are custom-made to fit your stairway, so prices will vary. Typical costs range between $12,000 and $16,000. For more information, call us and one of our Mobility and Safety Consultants will be more than happy to answer any of your questions.