Roll-In Shower in Los Angeles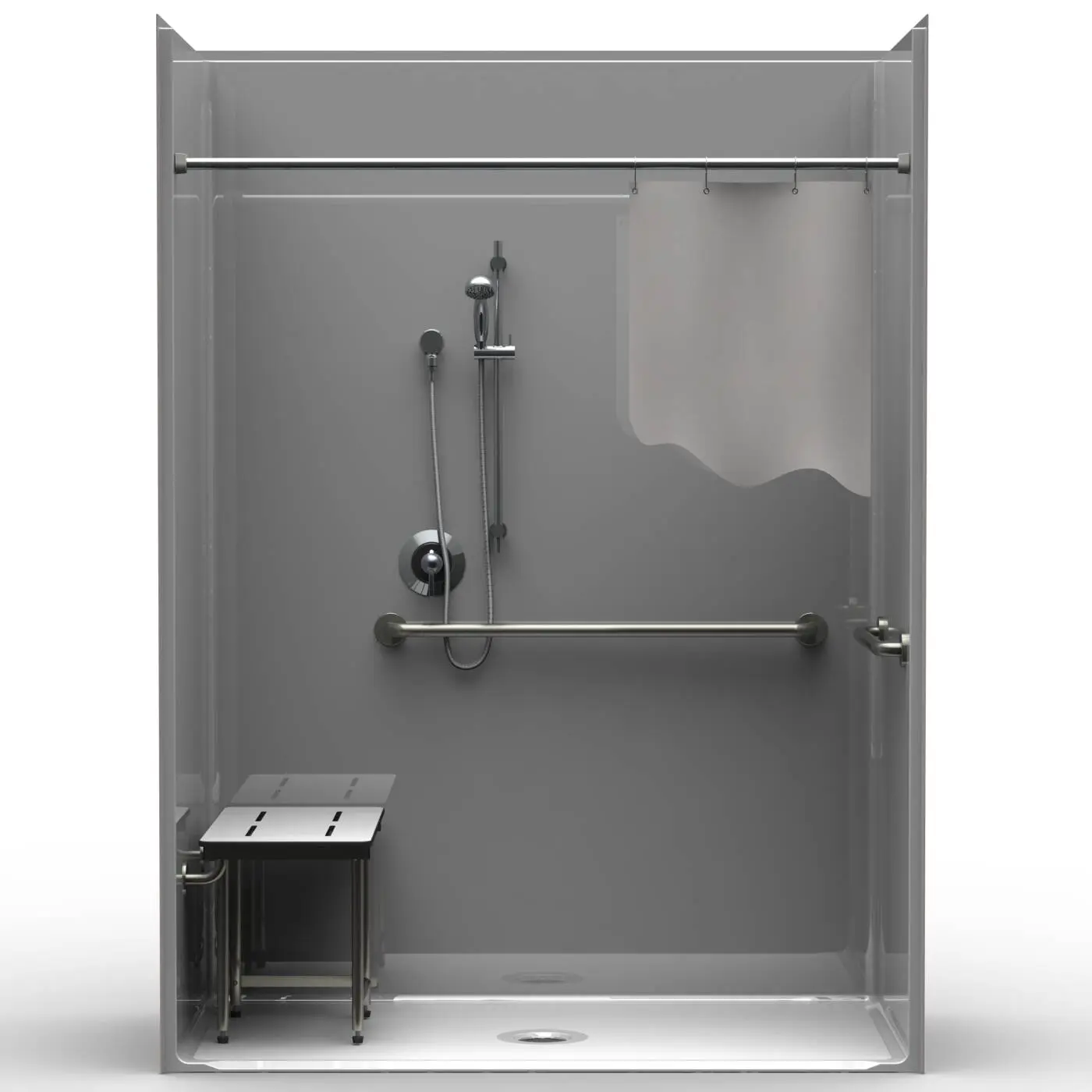 Roll-In Showers
Call Before You Fall knows the Americans with Disabilities Act and Federal Fair Housing Act inside and out. When paired with the proper accessories, our line of accessibility compliant showers meet or exceed all national and local government requirements, such as ADA/ANSI A, ANSI B and California Title 24 allowing you to be safe and comfortable.
Roll-in showers can be a dangerous place for the elderly or the disabled. Safety in the roll-in showers  is necessary — especially for seniors and the disabled with mobility problems.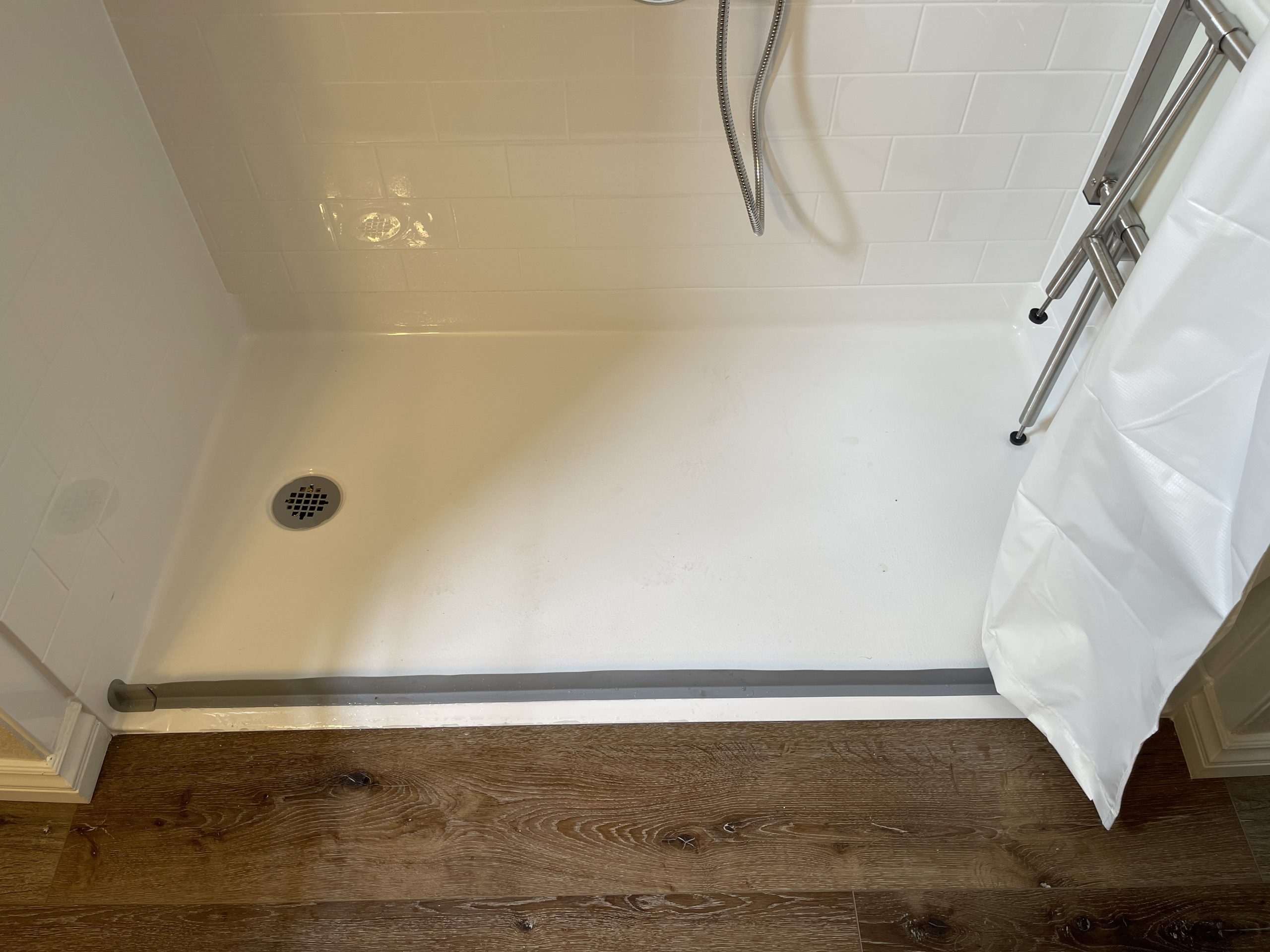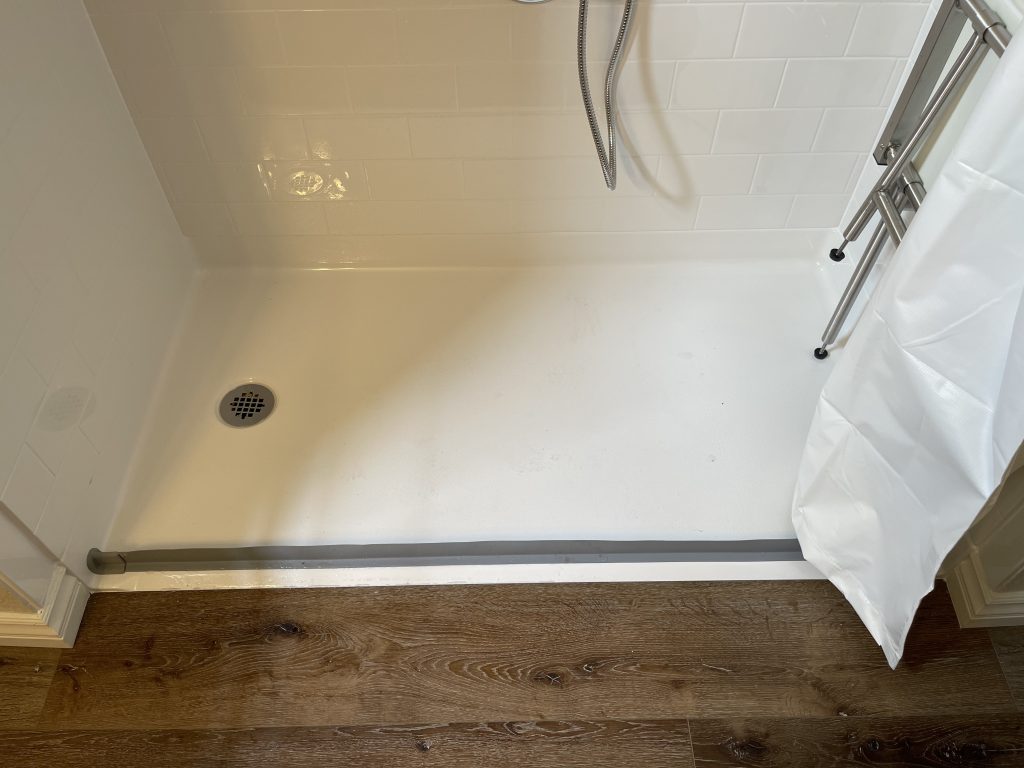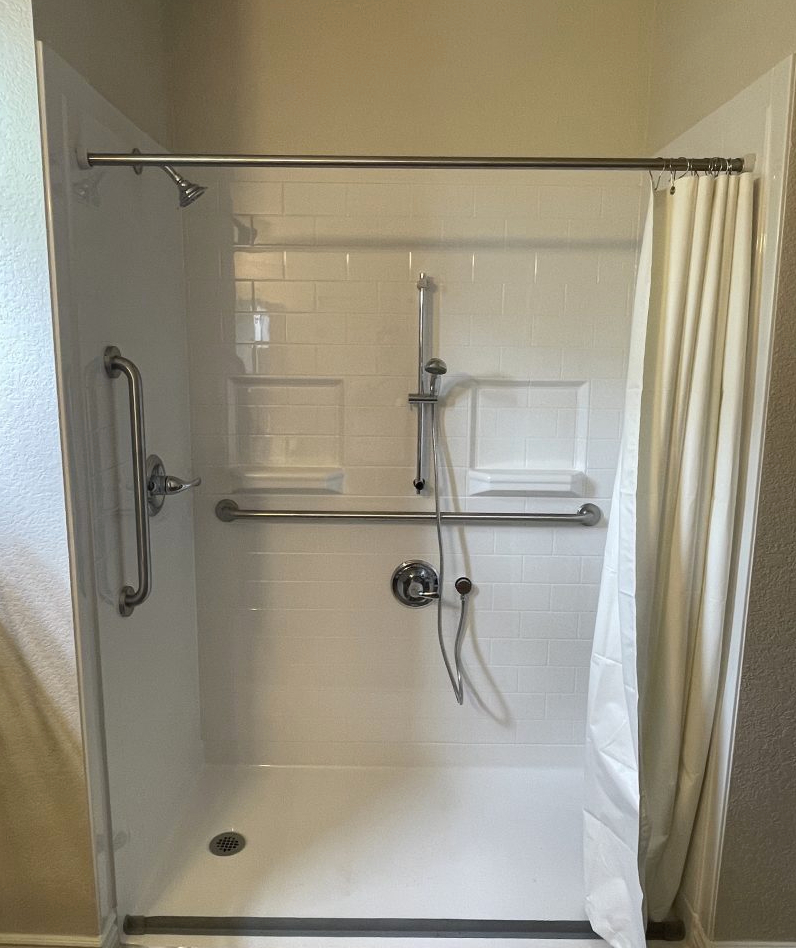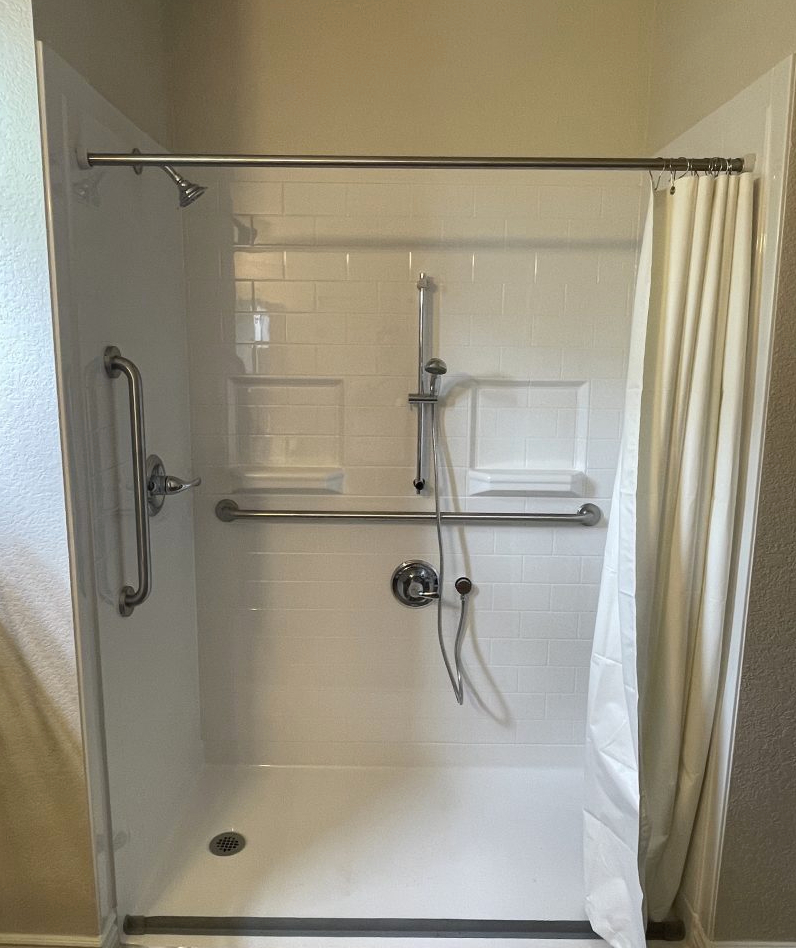 We provide roll-in shower chairs for the elderly to help them improve stability when they're using the shower.
Shower Seats and Chairs – This bathroom safety equipment supports a person's weight comfortably as they bathe or shower in slippery surroundings.
Roll In Shower Chairs in Los Angeles
Bathroom safety is crucial, especially for those who face mobility challenges. That's where Call Before You Fall comes in, with our range of mobility safety products designed to make your life easier and more independent. When it comes to showers, nobody should compromise on their independence or safety – that's why we offer our roll in shower chairs! 
These are perfect for people who use wheelchairs or have limited mobility because they can easily be rolled into the shower stall without having to step over an obstacle, such as a bathtub or shower rim or base.
Don't let bathroom falls undermine your confidence and independence any longer. Our high-quality rolling shower chairs ensure you stay safer while enjoying the benefits of bathing independently at home.
Visit Call Before You Fall and check out our collection of bathroom roll in shower chairs!
How Roll In Shower Chair Helps
With Call Before You Fall roll in shower chairs, bathing has never been easier or safer. Using a roll in shower chair allows people with mobility challenges to more safely enter and exit their showers with less chance of  losing balance or risking a fall. The chairs are designed to help you bathe independently and with more confidence.
These rolling shower chairs provide adequate support throughout your bath time thanks to the waterproof materials used in manufacturing them. On top of that, they're easy to clean after use and require minimal maintenance.
Investing in one of our high-quality roll-in Shower Chairs will help you regain your independence securely while enjoying all the benefits bathing brings.
Benefits of Getting Roll In Shower Chairs from Call Before You Fall
If you're looking for a way to more safely and easily enter your shower, then it's worth considering purchasing a roll in shower chair from Call Before You Fall. There are many advantages that these chairs have over regular bathing aids: 
Increased Accessibility: Our rolling shower chairs have been designed especially for those who face mobility challenges and need assistance while moving around in their bathroom.
Enhanced Independence: With our quality rolling shower chairs, you can continue to maintain your independence at home and possibly rely less on caregivers or family members.
Improved Safety: The most concerning thing about limited mobility is the risk of falls. With our high-quality rolling shower seats and sturdy construction materials, we help prevent accidents by providing extra comfort and support during bath time!
Easy Installation and Low Maintenance: Our products come fully assembled, easing off any hassle of installing different complex parts. The chairs also impart the durability required for long-term usage without maintenance.
Don't hesitate! Shop bath safety products now with Call Before You Fall – here, safety meets sophistication!
Shop Shower Chairs | Shop Super Pole | Shop Support Station By Rifton | Shop Toilet Risers