Portable Ramps in Los Angeles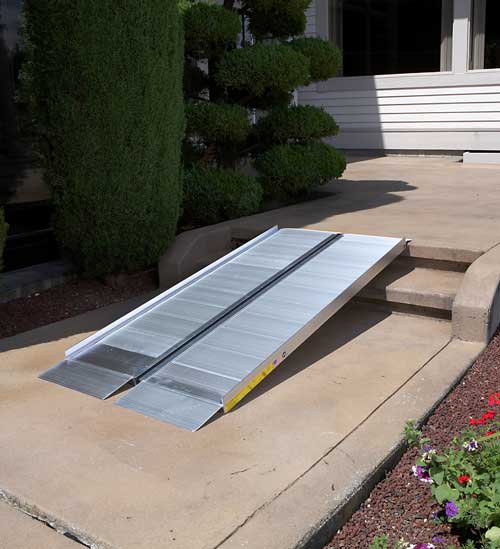 Not all homes need a permanent ramp. Maybe you want to provide easier access for a loved one during a holiday visit, but don't need the ramp during the rest of the year. Or maybe you need a seasonal solution for access to a back deck. In these situations, portable ramps are a convenient, cost-effective option.
Folding Ramps
Foldable ramps have a low profile but can support up to 750 lbs. Single-fold ramps offer a reliable solution for transitioning curbs, thresholds and other obstacles, while multi-fold ramps make using a mobility product easy over entrances, small staircases, and a variety of places in the home and outdoors. For example, an 8′ multi-fold ramp can fold down to 4′ and easily fit into a trunk for travel.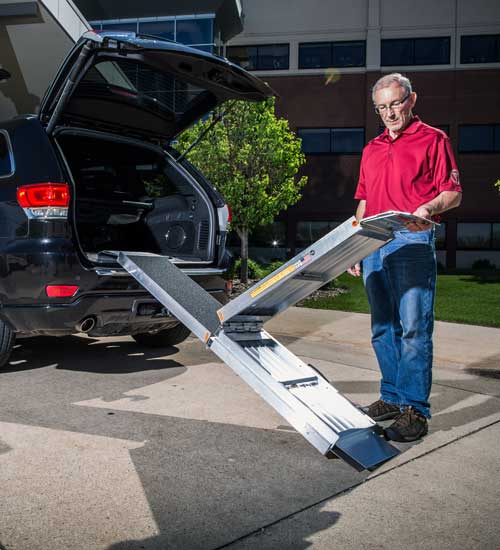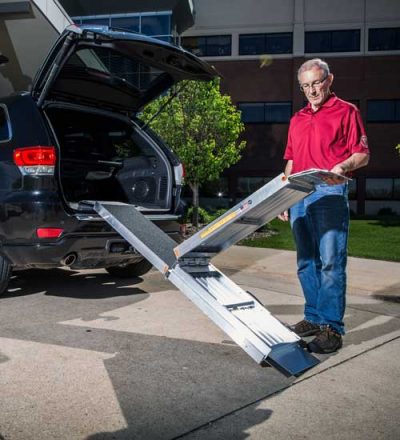 Interested in portable ramps? Request a free home assessment today!