Non Slip Coating in Los Angeles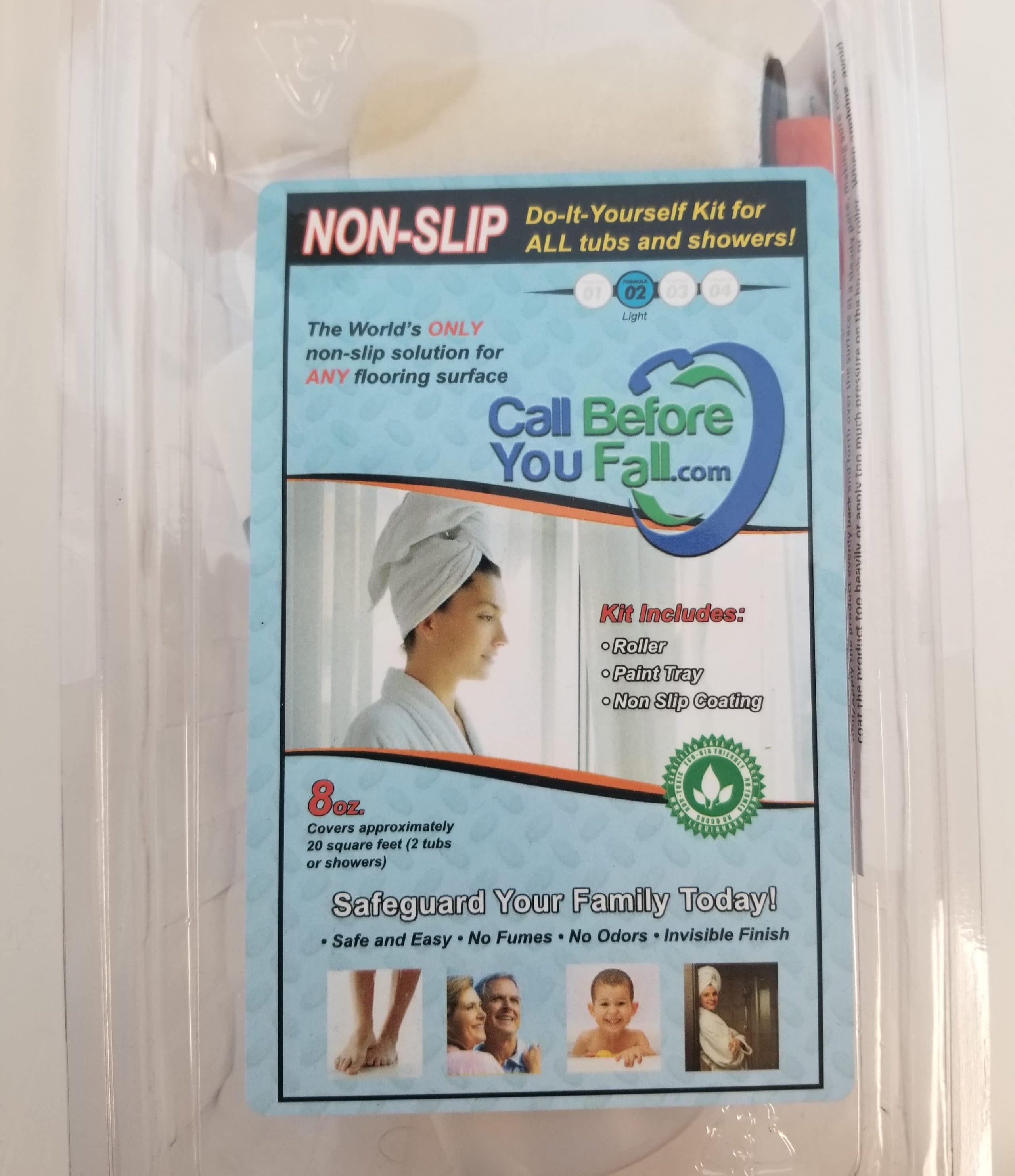 Slip and fall accidents are the second greatest cause of injury and death in the U.S. behind car accidents. And according to the National Safety Council, the related costs from slip and fall accidents including medical care, lawsuits/settlements, lost productivity and wages exceed $100 billion annually!
Non-Slip is formulated to help prevent slip and fall accidents in bathtubs and showers. This formula has texture similar to 200-grit sandpaper, and is much less abrasive on bare skin; for those who enjoy bathing as well as showering.
Many falls or accidents are caused by slippery surfaces in the bathtubs or showers. To prevent slips, it is advised that you install non-slip surfaces on the floor of one's tub or shower. Non-slip decals should also be applied to bathroom tile, which can be just as dangerous as the tub when wet.
Call before you fall is there to help you eliminate slippery floors and create a non slip shower or bathtub by using no slip coating. Are you concerned about slip and fall accidents in your tubs or your showers? Have you or a member of your family had a slip or fall accident in your tub or shower? Are you looking for a safe and effective solution that solves this problem ? We are here to help you, with our do it your self kit which has all your needs to apply a non slip coating to your showers or tubs.