Non Slip Coating in Los Angeles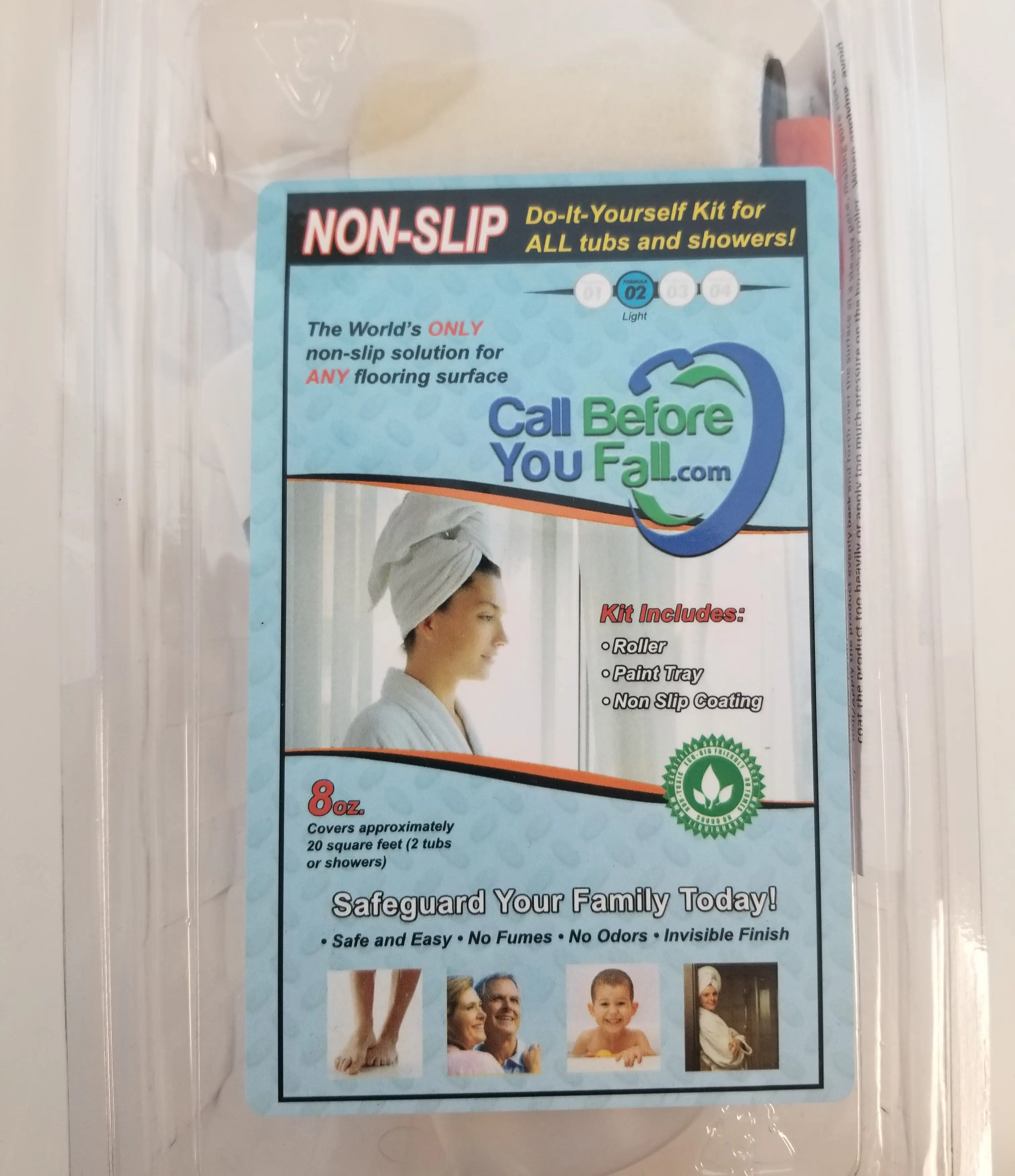 Slip and fall accidents are the second greatest cause of injury and death in the U.S. behind car accidents. And according to the National Safety Council, the related costs from slip and fall accidents including medical care, lawsuits/settlements, lost productivity and wages exceed $100 billion annually!
Non-Slip is formulated to help prevent slip and fall accidents in bathtubs and showers. This formula has texture similar to 200-grit sandpaper, and is much less abrasive on bare skin; for those who enjoy bathing as well as showering.
Many falls or accidents are caused by slippery surfaces in the bathtubs or showers. To prevent slips, it is advised that you install non-slip surfaces on the floor of one's tub or shower. Non-slip decals should also be applied to bathroom tile, which can be just as dangerous as the tub when wet.
Call before you fall is there to help you eliminate slippery floors and create a non slip shower or bathtub by using no slip coating. Are you concerned about slip and fall accidents in your tubs or your showers? Have you or a member of your family  had a slip or fall accident in your tub or shower? Are you looking for a safe and effective solution that solves this problem ? We are here to help you, with our do it your self kit which has all your needs to apply a non slip coating to your showers or tubs.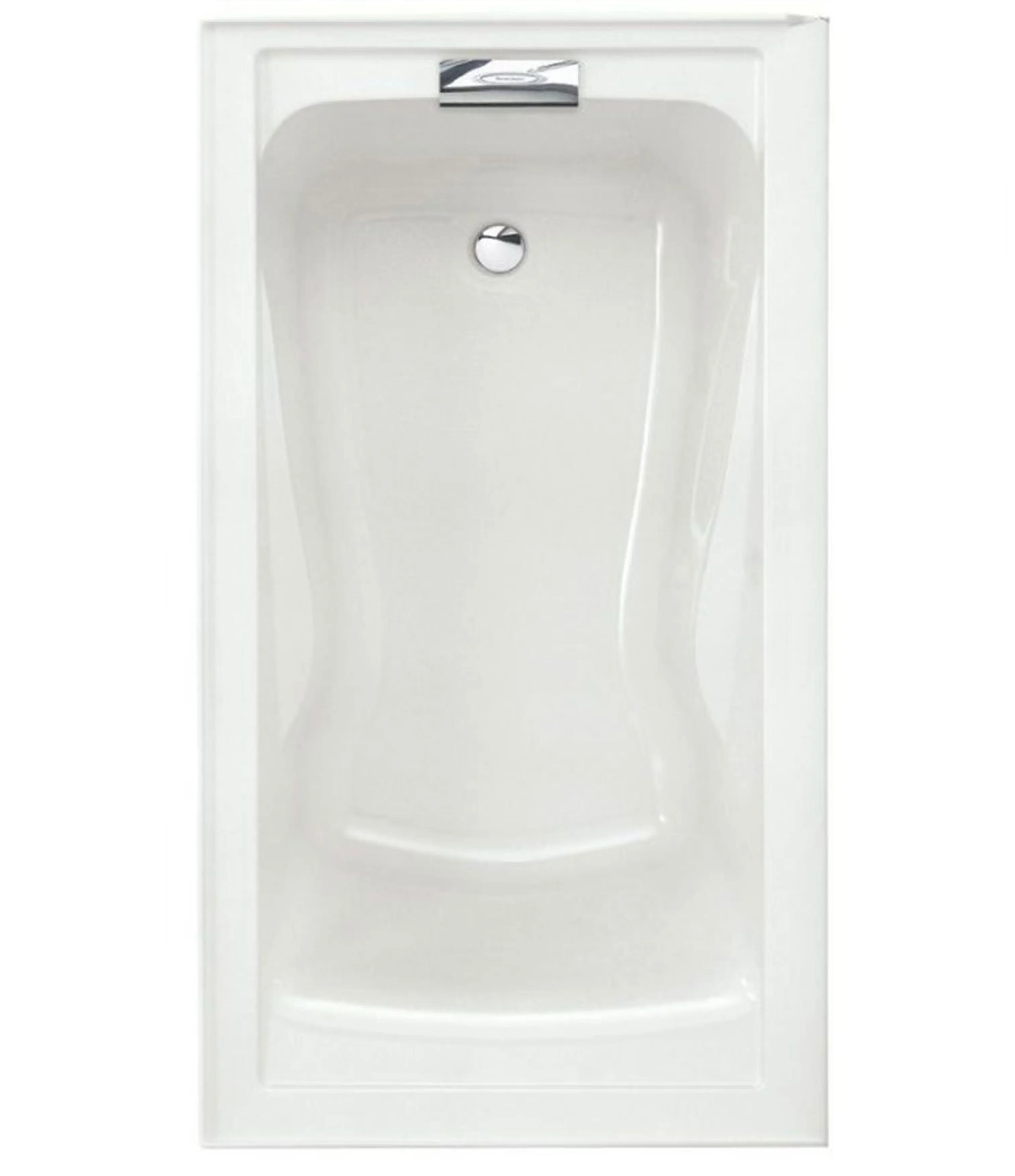 Non Slip Shower Coating in Los Angeles 
It's a sobering fact that slips and falls in the bathroom are one of the most common causes of injuries, especially among older adults. Did you know, that according to the CDC, in the United States, about one in four adults (28%) age 65 and older, report falling each year. This results in about 36 million falls each year.  It's no surprise that the bathroom is one of the most dangerous rooms in a home. Fortunately, there's a simple solution with Call Before You Fall. Our non slip coating is designed to reduce your risk of falling by creating traction for wet surfaces.
The product that we offer not only provides a safer and less slippery outcome,  but also peace of mind knowing you've taken an extra step towards a safer environment for yourself or loved ones while bathing. This non-slip coating can be applied to various surfaces – from bathtubs and tiles to concrete steps outside your house – making it perfect for homeowners looking to making home a safer place to age in place.
Incorporating Call Before You Fall's non slip shower coating into your home will help create an environment where everyone feels safer  and more secure in their daily routine. Don't wait until someone hurts themselves; call us now!
How Non Slip Shower Coating Helps
Non slip shower coating is an essential safety measure to help prevent slips and falls. It helps reduce falls, which can be devastating, especially for older adults or individuals with limited mobility. Call Before You Fall has was started with the mission of allowing families to age in place.  We do this in many ways, but providing maximum protection to help avoid slips in all wet spots around your home is a top priority.
The non slip coating provides exceptional traction so that even when surfaces are wet, there is more grip to prevent unwanted slips and falls. In addition, it forms a protective layer on top of any surface, making it more durable against water damage like rusting and corrosion.
By investing in non-slip shower coating from Call Before You Fall now – you're ensuring long-lasting peace of mind for yourself or anyone who spends time in your bathroom – no matter their age or physical ability level. 
Benefits of Getting Non Slip Shower Coating From Before You Fall
Bathrooms are one of the most hazardous places in a home, but you can improve safety with Call Before You Fall's non slip shower coating. This remarkable product is designed to help homeowners reduce their risk of falls or injuries in one easy step. 
Reduced Risk of Injuries: Our anti-slip floor treatment reduces slips, trips, and falls by effectively creating tread on surfaces that can become slippery and unsafe. 
Longevity: Bathmats or other unsupported adhesive decals sticking out like a sore thumb over time require constant maintenance as they tend to peel off often. They often become slippery and moldy creating an unsafe environment.  But, our coatings have an extended life span. They eliminate the need to have shower mats or slip mats which themselves can cause injury.
Customizable application: Our non-slip application is clear in color and will not affect the existing surface.  In fact, it is hard to see it applied.  But, you can most certainly feel the difference.
Suitable for All Bathrooms Spaces: Our flexible range offers treatments for all types – whether it's bathtubs, walk-in showers, or tiled restroom floors.
With many amazing features readily available through access to high-quality materials and excellent customer service established within the Los Angeles community, there has never been a better opportunity than now!
So keep yourself and your family safe today by scheduling a non slip shower coating installation from Call Before You Fall. Contact us today to learn more about how we can help protect you and your loved ones!
Shop Bath Transfer Chairs | Shop Grab Bars | Shop Roll-In Shower Chairs | Shop Shower Chairs | Shop Bath Safety Products