Bath Transfer Chair for Sale in Los Angeles
Do you want your bathroom to be safer for you or your loves ones? If you or a loved one find it difficult to balance during personal hygiene activities without proper support, look no further than Call Before You Fall's bath transfer chairs! Our high-quality products are designed to make bathing easier and safer for all ages.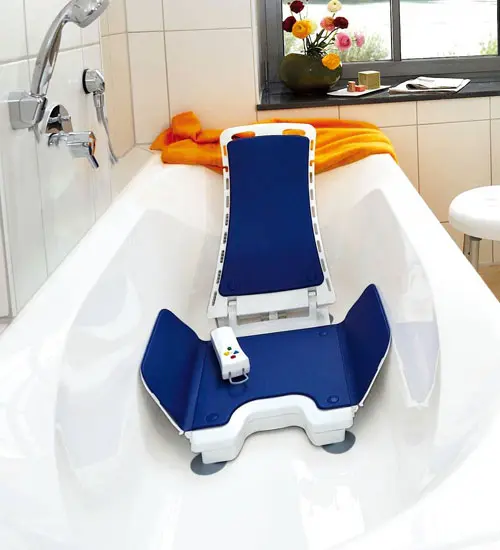 Bath Lift
Getting in and out of baths is often a challenge that can present many dangers.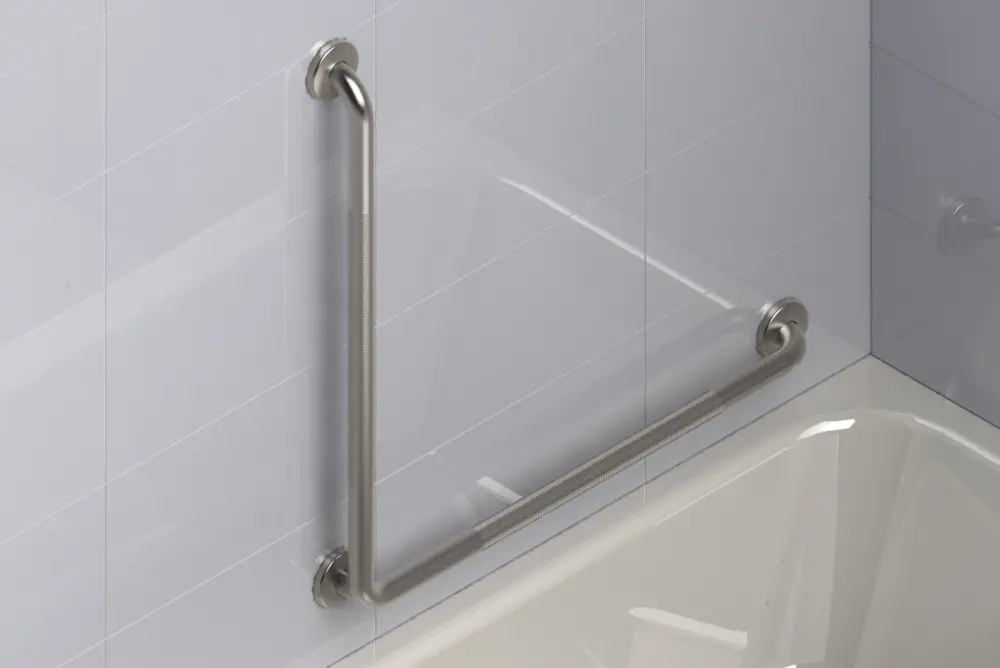 Grab Bars
Our Easy Mount Grab Bars provide secure support to assist you in any room in your house.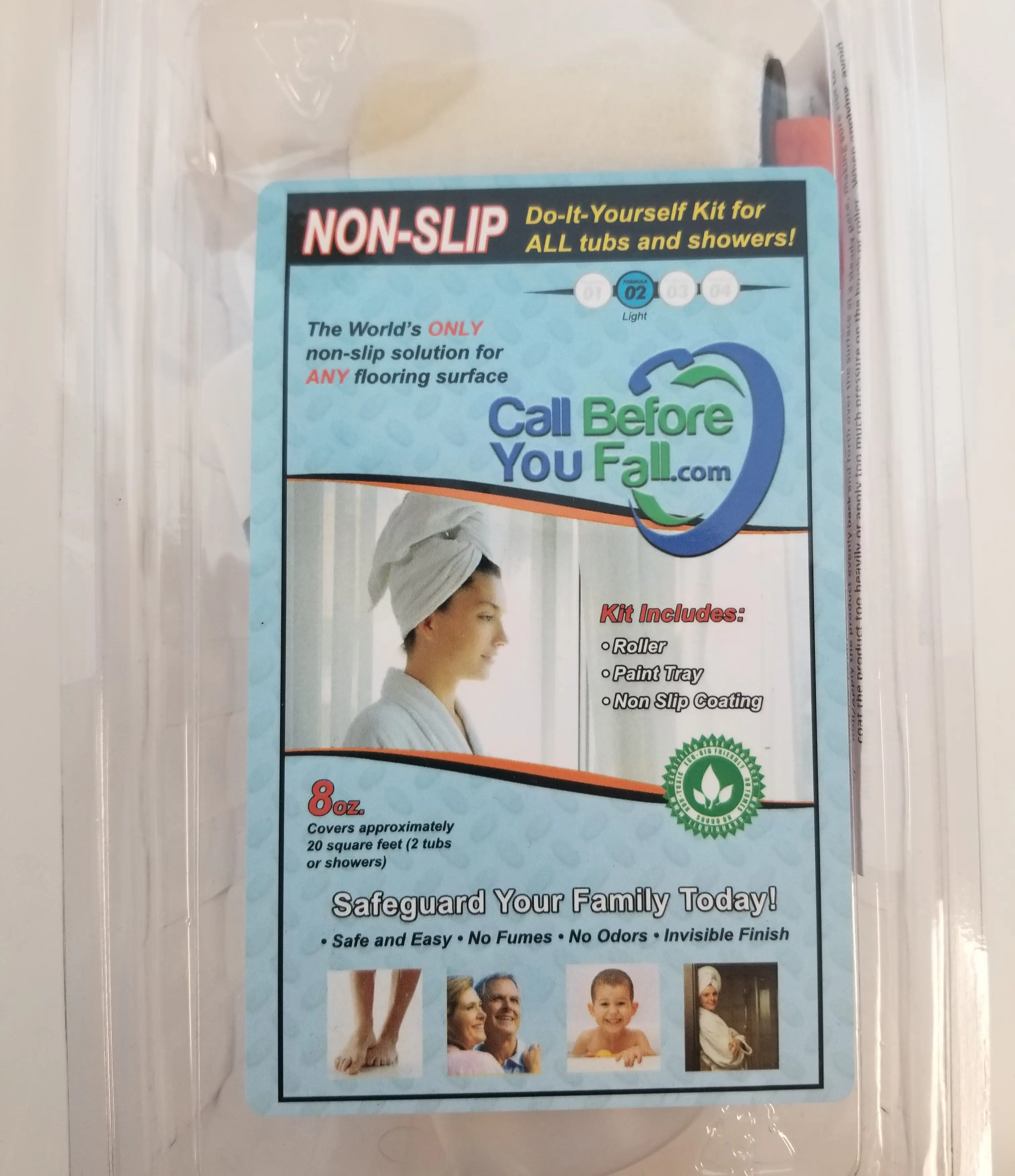 Non Slip Coating
Fall accidents are the second greatest cause of injury & death in the U.S. behind car accidents.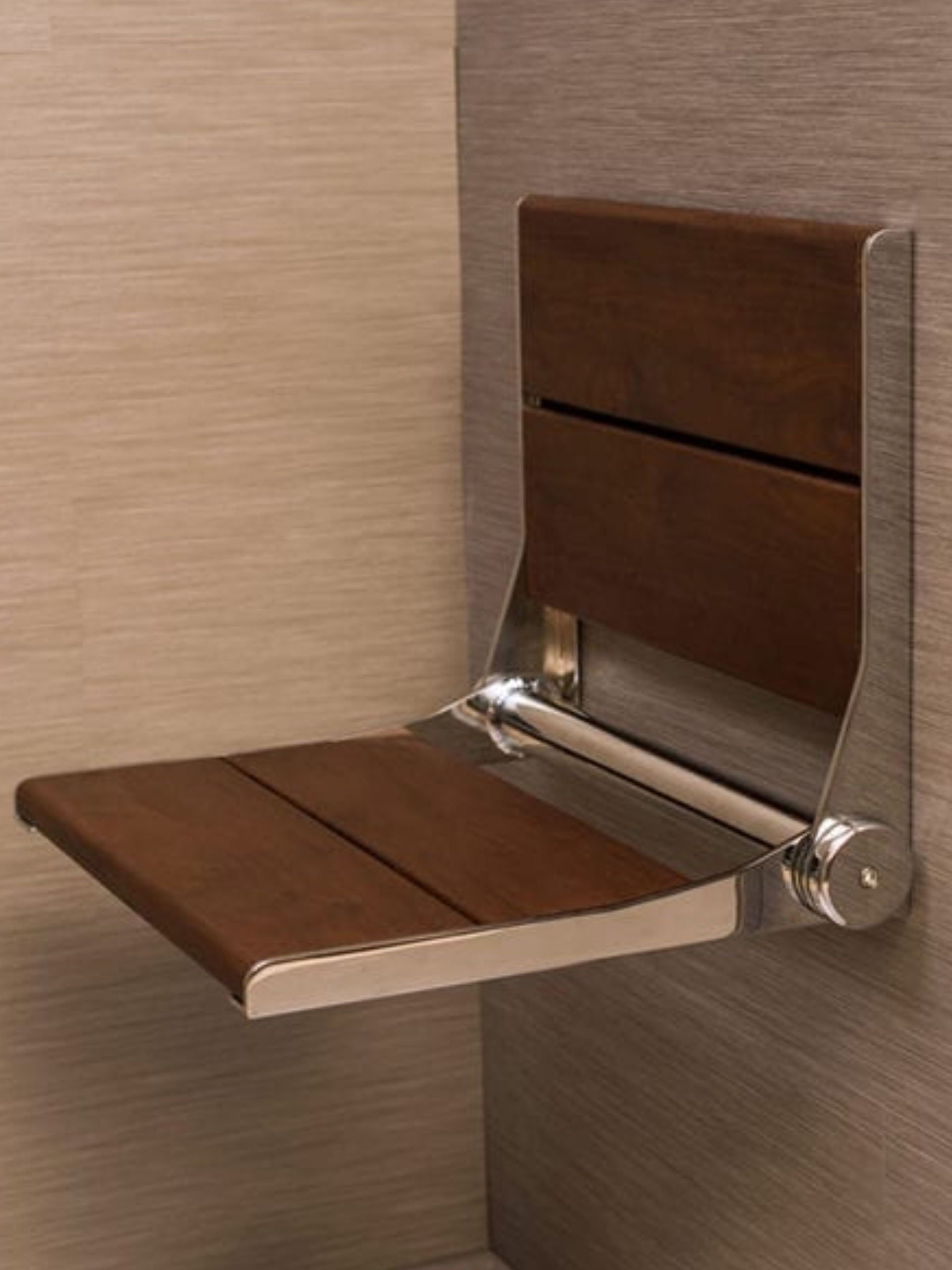 Shower Chairs
Comfort and Safety: Introducing Shower Chairs for Enhanced Bathing Experience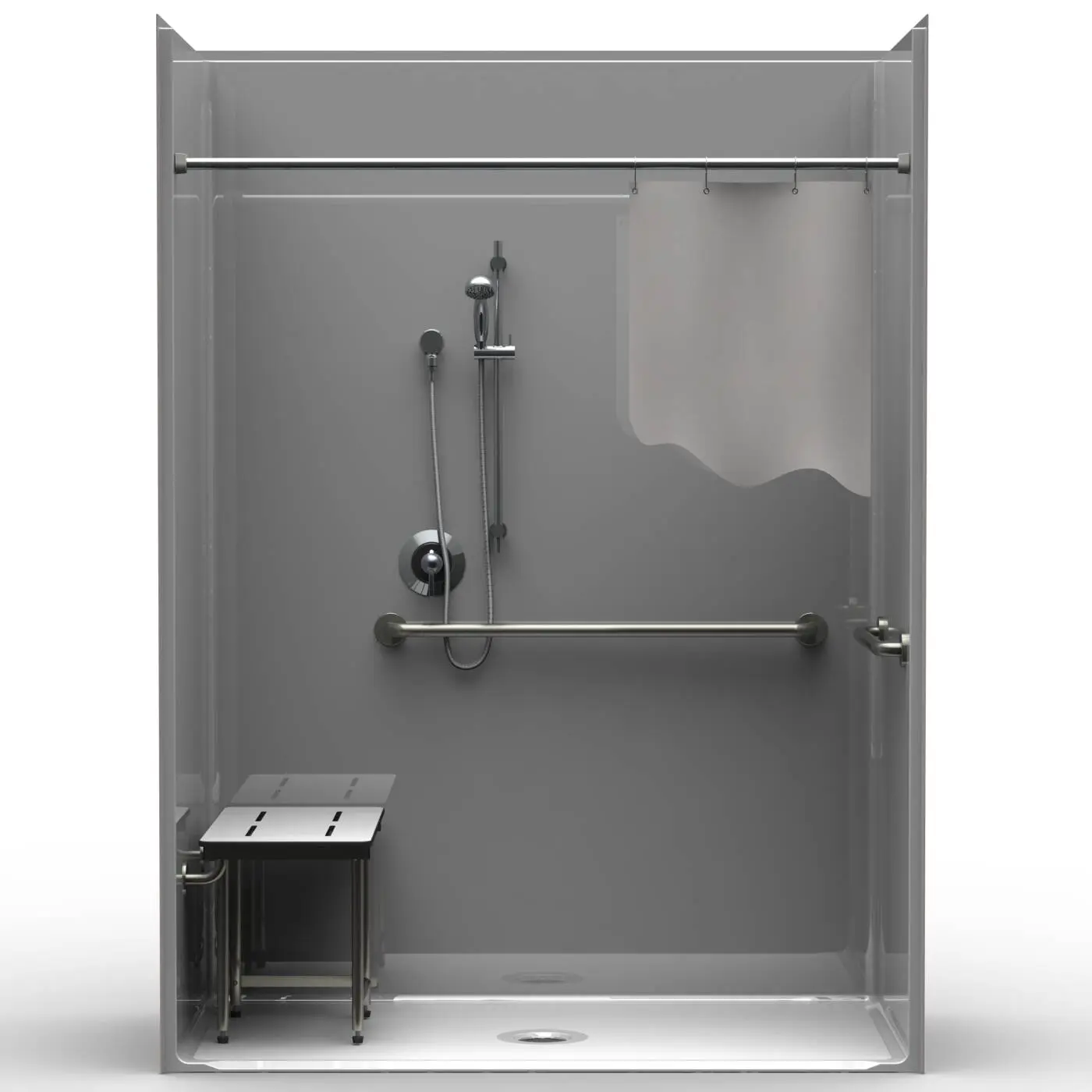 Roll-In Shower Chairs
You Fall knows the Americans with Disabilities Act & Federal Fair Housing Act inside & out.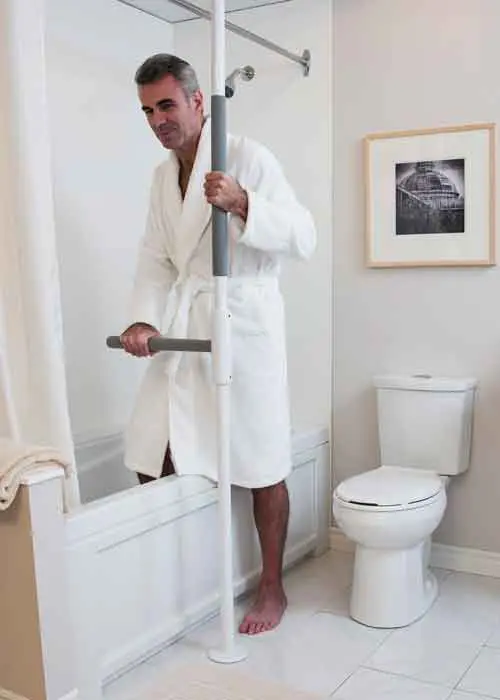 Super Pole
It provides functionality and stability for people that need to use it the most.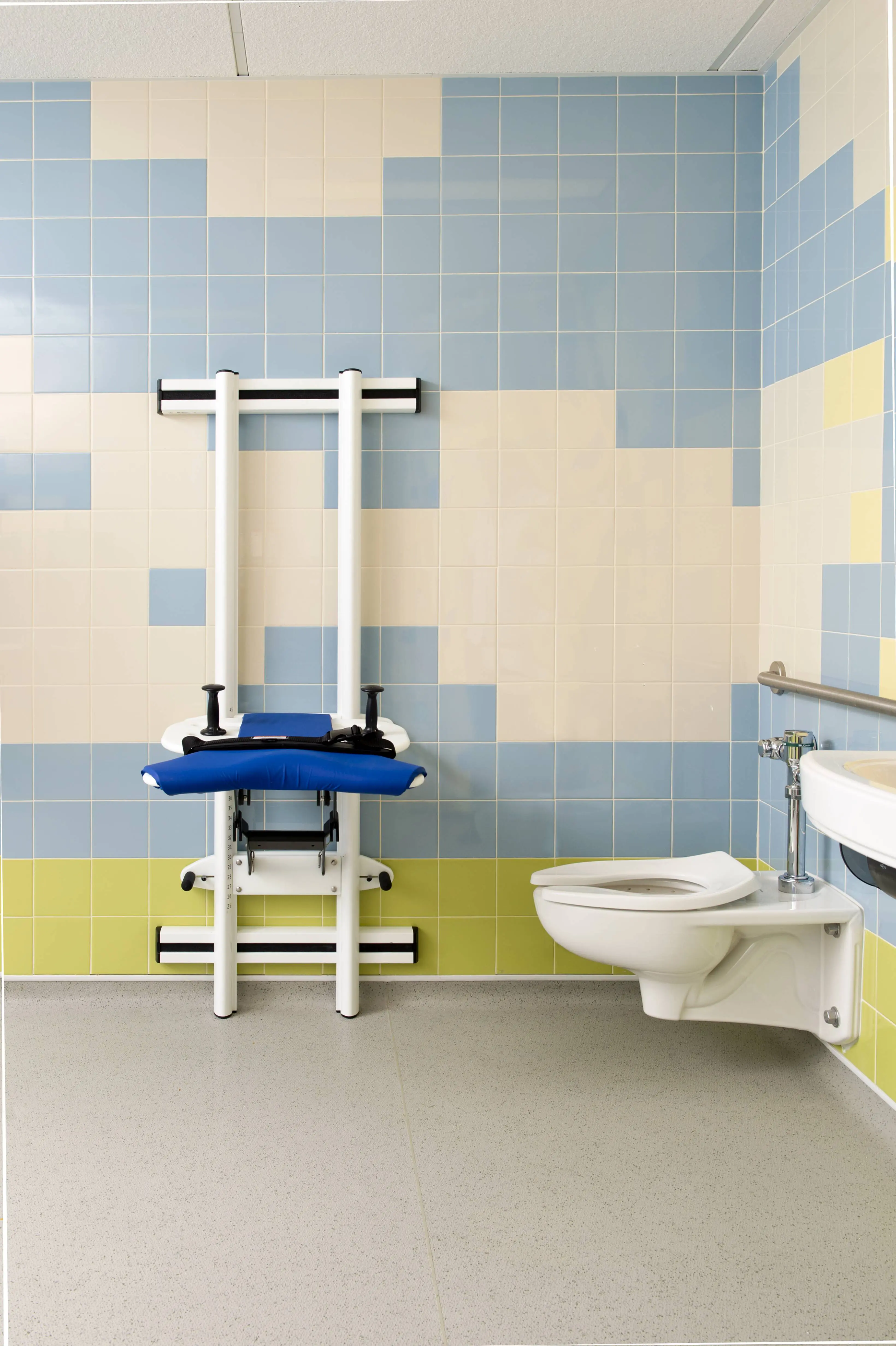 Support Station
The Support Station brings new dignity & possibilities to hygiene care for people with disabilities.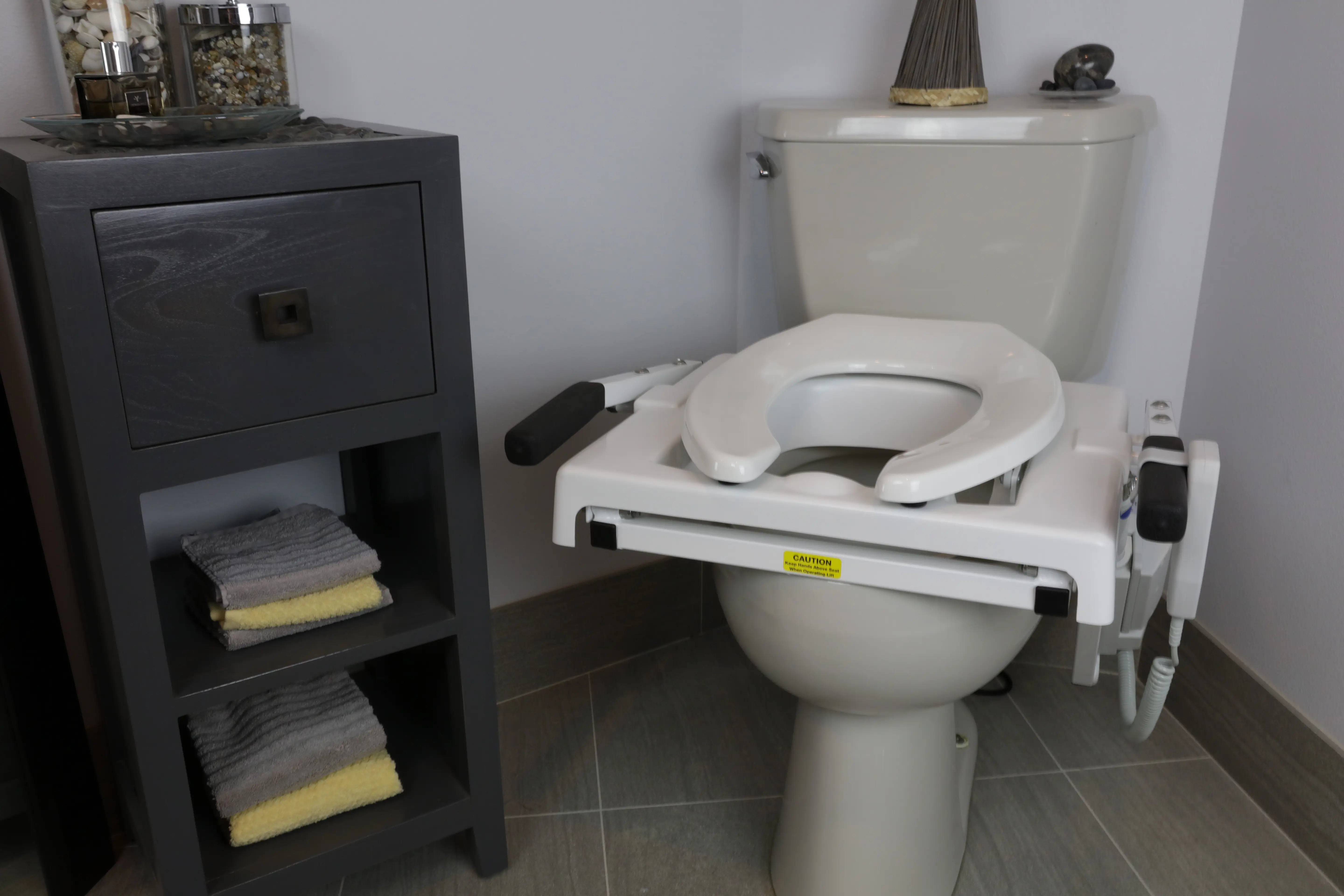 Toilet Risers
The Toilet Tilt is a patented toileting aid that lifts to your natural body movement.
Our bath transfer chairs are an essential mobility aid that provides safer use and comfort while getting in and out of the bathtub or shower. Made from durable materials, our lightweight chairs have adjustable legs, backrests, armrests, and seat depths that allow you to customize them according to your individual needs.  Our specially trained technicians will come out to assess your needs and offer an appropriate solution that will work for your particular needs.
The importance of using a bath transfer chair cannot be overstated.  In addition to providing users unable to use a particular bath or shower the ability to do so, even those with full mobility can benefit.  Injuries can occur quickly when wet surfaces meet slippery feet. Therefore, it is crucial for homeowners seeking extra protection against falls or slips, especially those with mobility conditions like arthritis or limited movement capacity. 
So whether you're recovering from an injury or want peace of mind knowing that every aspect of the bathroom experience has been thoughtfully considered- trust Call Before You Fall's expertise.
How Bath Transfer Chair Helps
A bath transfer chair helps you get in and out of the bathtub with ease and comfort often reducing the need to rely  on someone else for assistance. It provides support while reducing the risk of falls or slips that can be dangerous during personal hygiene activities. You sit securely on your new seat instead of having to balance yourself precariously or bend down.
Chairs from Call Before You Fall come equipped with handles to hold onto when getting into and out of the tub and non-slip feet that keep the chair secure even when wet surfaces normally shift most furniture around. They also have adjustable legs for height adjustments, so everyone finds their perfect positioning upon entry: too high or low can increase instability, leading to accidents.
Using our innovative products makes bathing easier for people who have limited mobility because they reduce the risk of falling, which is often a big concern, especially among older customers looking for efficient bathing solutions.  Bath transfer chairs can also prevent the need to move into another home due to being unable to navigate existing bathroom.
Benefits of Getting Bath Transfer Chair from Call Before You Fall
For a reliable bath transfer chair to make your bathroom experience safer and more comfortable – Call Before You Fall offers a wide range of high-quality chairs that cater to your every need. Here are just a few benefits to choosing us:
Safety first: Our bath transfer chairs are designed with safety as the top priority. The non-slip surface ensures secure footing during transfers, preventing any potential accidents.  
Easy installation: We install and service everything we sell so there is no need to worry about correct assembly or setup.  We take care of all that for you.
Comfortable design: The ergonomic design provides exceptional comfort, even if someone has limited mobility capacity. Further adjustments can also be made to suit individual preferences.
Durability and quality assurance: Unlike other regular medical store products sold in the market, these items go through rigorous testing, complying with national QA standards before arriving at the market.
Increased independence: With our specially crafted features, both caregivers and patients themselves gain security by overcoming hurdles and getting in/out easily and with less difficulty. 
Don't wait until it's too late to ensure you or a loved one's bathroom is made more safe. Visit Call Before You Fall, find our range of bath transfer chairs, and help prevent potential accidents. Order yours today and empower yourself with more independence and less anxiety!