Bath safety is paramount as the bathroom can be risky due to slippery surfaces and limited movability. Affordable mobility solutions for bath safety can help individuals regain their independence, reduce the risk of falls, and enhance their overall well-being.
Getting in and out of the bathtub or shower safely is challenging for many older and disabled individuals, as is maintaining balance and stability while bathing. Limited mobility and accessibility issues can make these tasks more difficult. However, individuals can significantly improve their mobility and experience of bathing by investing in the right equipment.
So, let's explore the various affordable mobility solutions available for bath safety. Whether you are a caretaker or seeking movability solutions to improve your bath's safety, this discussion is valuable.
Here are 10 Affordable Mobility Solutions For Bath Safety
1. Bath Lift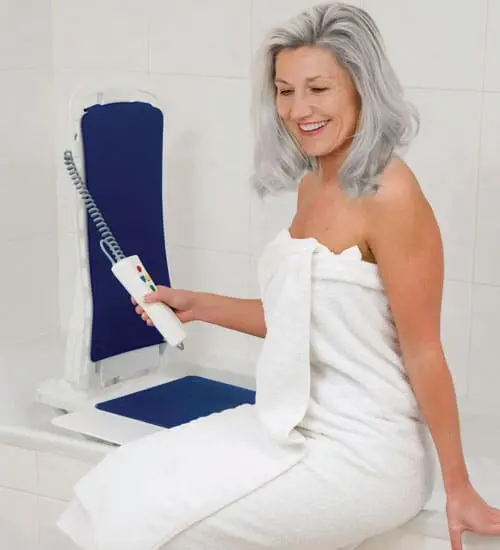 Bath lifts are affordable mobility solutions for bath safety, particularly for those with little mobility. Our lightweight bath lift, the Bellavita, is easy to install and helps prevent falls by securing you safely for a relaxing bathing experience.
With an adaptable seat height that caters to deeper tubs and anti-slip suction cups for stability, our bath lift boasts a watertight, handheld control for easy usage.
Recline comfortably on the padded seat and backrest, and quickly fold it down for space-saving storage when not in use. Experience effortless, easy entry and regain independence with features like a transparent, hygienic cutaway and Vitaturn Swivel to simplify transfers.
2. Grab Bars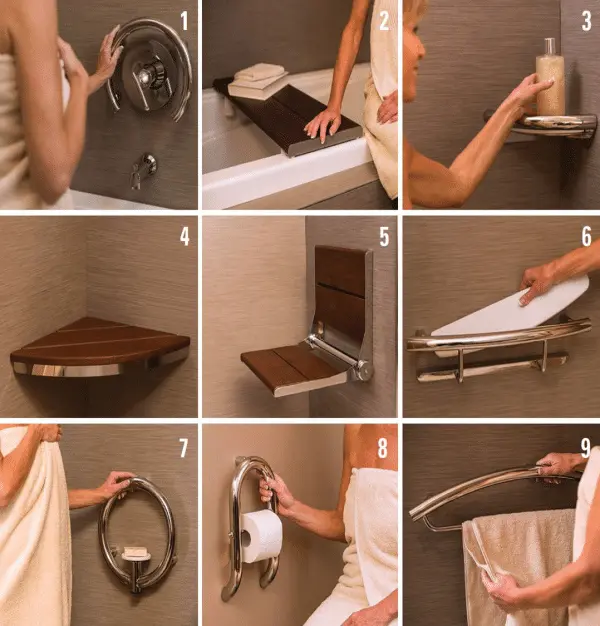 Grace your home with our top-quality, easy-to-install 'Easy Mount Grab Bars,' enhancing security and comfortable access in different rooms. They offer a customizable configuration with their distinctive 9-hole flange, not the typical 3-hole, ensuring versatile installations.
Grab bars like our unique L-shaped Grab Bar, perfect for tub or shower use, offer both left and right-hand support. They feature a crucial slot pattern on the flange and easy mount options.
We even have the innovative Dependa-Bar for multiple-angle support. Similarly, our PT Rail Angled is excellent for few-step navigation.
Ultimately, choosing our grab bars doesn't compromise aesthetics. We marry safety with luxury aesthetics seamlessly, affirming your need for an affordable movability solution for bath safety.
3. Non Slip Coating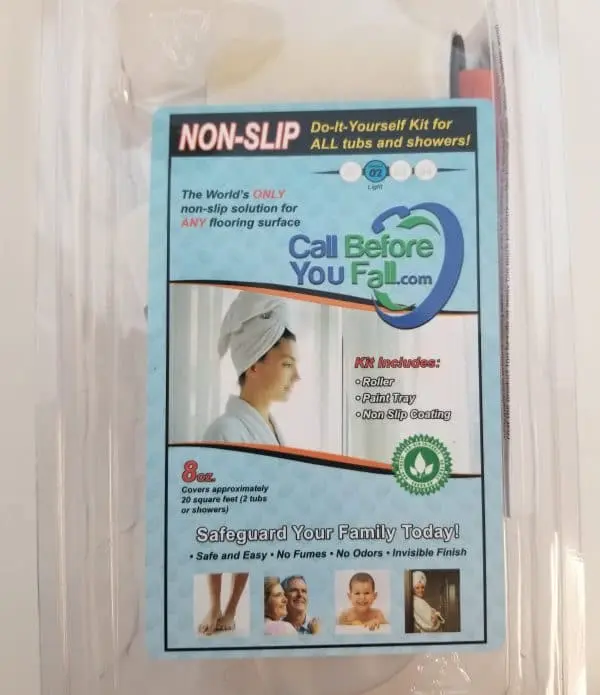 Utilizing a non-slip coating in your shower or tub is vital for ultimate bath safety. This inexpensive solution can significantly enhance movability and ease of access, reducing the chance of falls.
Our non-slip coating closely mimics the texture of 200-grit sandpaper but is crafted to be gentle on the skin. It's designed for those who enjoy a stress-free, secure bathing experience.
Call Before You Fall offers a user-friendly kit with everything you need for easy application. It's an effective, seamless solution for improving bathroom mobility.
4. Shower Chairs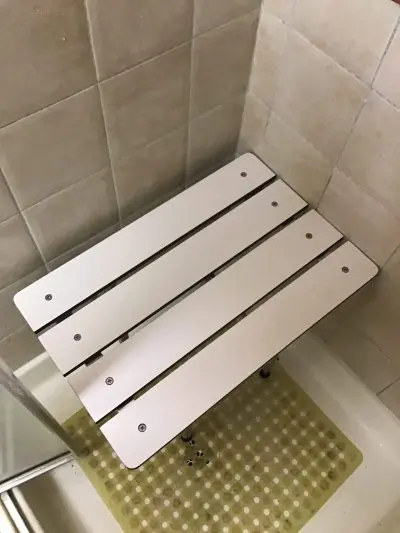 The shower chair is one of the most vital, affordable mobility solutions for bath safety. Designed with safety, comfort, and independence in mind, Call Before You Fall offers top-class shower chairs.
These tools are adjustable, rust-proof, and seamless and provide extra support for elders, caregivers, and those with finite mobility.
Whether taking a leisurely bath, striving to improve your mobility, or needing extra security, a shower chair is essential. It ensures a stress-free, safe, and comfortable bathing experience.
5. Roll-In Shower Chairs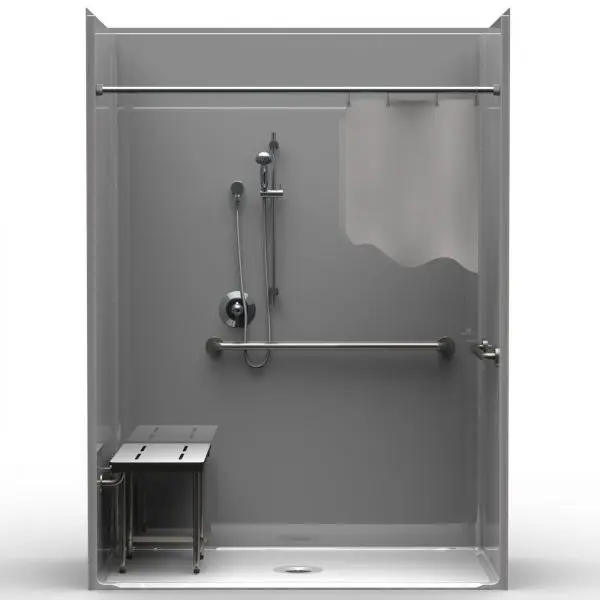 Ensuring bath safety in Los Angeles for elders and those with mobility issues is critical. This is when inexpensive mobility solutions, such as the roll-in shower chairs offered by Call Before You Fall, come into play.
Designed for easy access and stability, these top-class, wheelchair-friendly chairs offer more than just support in the tub or shower. They promote independence while significantly reducing the risk of slips.
Our roll-in shower chairs are constructed from waterproof, rust-proof, and durable medical equipment and ensure a safe and comfortable bathing experience. With features like an adjustable seat height and sturdy armrests, they offer extra support even for those with limited mobility.
6. Super Pole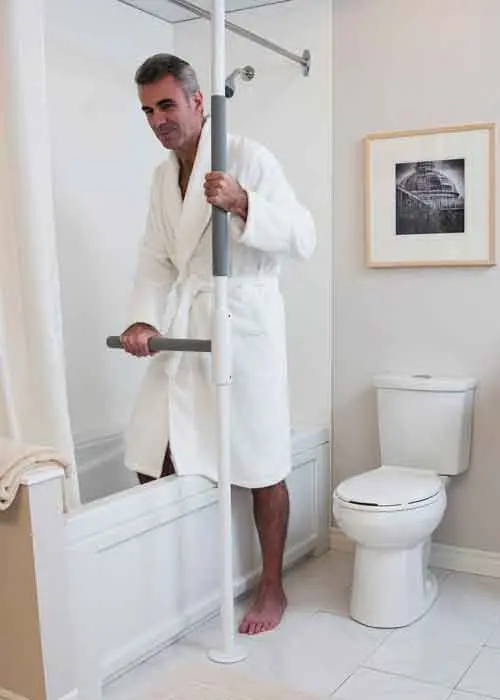 Call Before You Fall proudly offers a solution that securely helps you regain your independence in the Super Pole bathroom. This heavy-duty system can support up to 450 lbs. Moreover, its height makes it adaptable for varying settings where traditional supports may fall short.
The non-slip grip ensures stability during use, providing a safer bathing experience with our affordable movability solutions.
The Super Pole's multipurpose design aims to provide robust support when stepping into showers or tubs. It offers extra assistance using commodes or mobile shower chairs. Individuals with limited mobility find this versatile tool seamlessly blending into their privacy needs while ensuring bath safety.
The anti-microbial coating offers durability. This durability helps keep bathrooms germ-free. This feature is often overlooked but crucial for maintaining high hygiene standards in personal care spaces like bathtubs and roll-in showers.
7. Support Station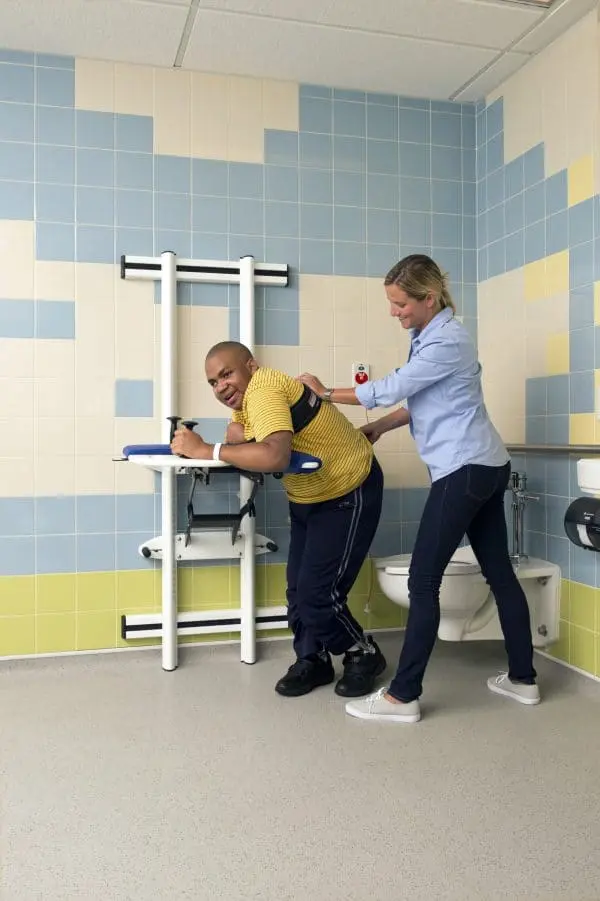 The 'Rifton Support Station' is an innovative and affordable movability solution for bath safety that provides unmatchable support, security, and comfort during bath time.
Specially designed for individuals with mobility issues, this station offers an effortless transfer to and from the bath or shower. Its sturdy frame, adjustable seat height, anti-slip pads, and weight capacity features promote dignity and independence during personal hygiene practices.
Moreover, its quick-release mechanism, specially designed seat, wheelchair accessibility, and waterproof features make this top-class equipment a must-have bathing aid. The Rifton Support Station brings new possibilities to those looking to ensure a safer and more independent bathing experience.
8. Toilet Risers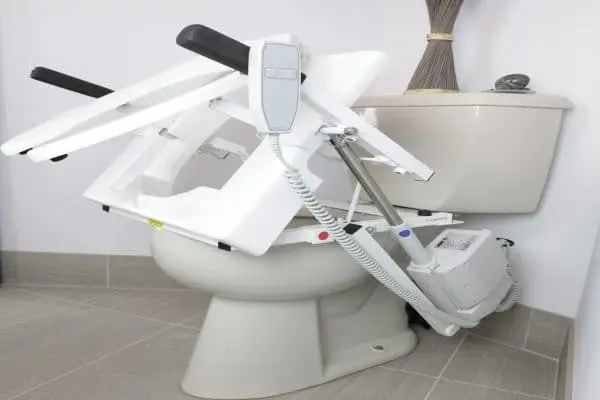 Toilet risers are a practical and affordable mobility solution for individuals with limited mobility or handicaps. Call Before You Fall offers a high-quality toilet seat riser that provides comfort and functionality.
With handles for added support, it fits over most standard toilets, making it convenient and easy to use. The riser increases the overall height of the toilet seat, alleviating the need for painful bending or straining.
Installation is simple, and the durable materials ensure long-lasting use. Say goodbye to uncomfortable transfers and hello to greater independence with Call Before You Fall's toilet seat riser.
9. Tub Cutouts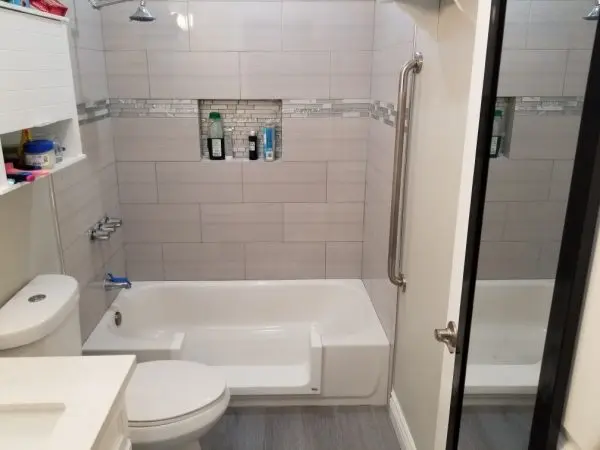 Bathtub cutouts are a revolutionary solution to convert any tub into a walk-in in less than a day. Whether you have a fibreglass, steel, or cast iron bathtub, this modification can be done on any bathtub. It offers the option to take a bath while significantly reducing the risk of slips.
With a tub cut out, you can easily step into your tub without the hassle of navigating high sides. This affordable remodelling alternative is ideal for homes, apartments, senior living communities, and hotels.
At Call Before You Fall, we understand the challenges of getting in and out of a bathtub, especially for those with limited mobility. Our customizable bathtub modifications are designed to make bathing safer and more convenient, allowing seniors to maintain their independence.
Our experienced technicians will work with you, from selecting the suitable modification model to installation. We take pride in providing top-notch safety solutions that minimize accidents and falls caused by slippery surfaces.
Installing a bathtub cutout allows you to enjoy increased independence and safer bathing habits. Our custom fits ensure maximum efficiency, even for non-standard measurements. Compared to other home medical equipment, bathtub modification is an affordable solution that significantly impacts your daily routine.
10. Walk-In Tubs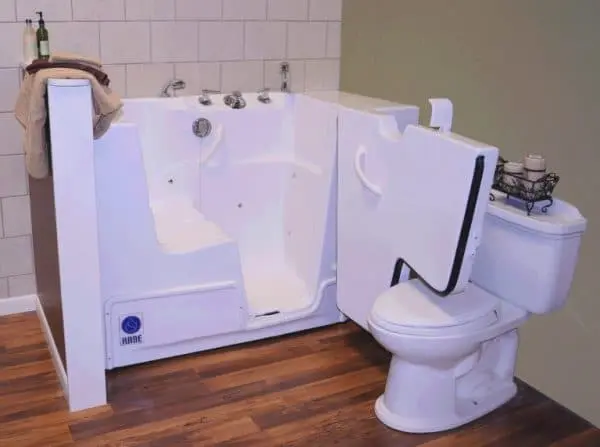 Call Before You Fall offers a miscellany of walk-in bathtub models. Our tubs feature doors with gaskets for a watertight seal, making them perfect for residential or commercial use.
With options like inward or outward swinging doors, fast-fill and fast-drain technology, and handheld shower wands, our walk-in tubs provide both comfort and convenience.
Additional features such as a whirlpool, chromotherapy, grab bars, and seat cushions are also available. Experience the ease and safety of our walk-in tubs and regain your independence today.
Conclusion
In conclusion, inexpensive mobility solutions for bath safety are crucial in promoting safety and independence for older and disabled individuals. By providing accessibility options such as shower chairs, walk-in tubs, and grab bars, these solutions greatly enhance the bathing experience and reduce the risk of falls in the bathroom.
At Call Before You Fall, we understand the importance of these solutions and strive to provide a wide range of high-quality, affordable options. Whether you're a caregiver or someone with restricted mobility, we're here to help you find the perfect solution for your needs.
Contact us today to learn more about how our reasonable mobility solutions can improve your bathing experience and quality of life.